[break]
Jamie Trecker is the station manager of WLPN-LP 105.5 FM Lumpen Radio and the Operations Director of the Co-Prosperity Sphere.
Let's get this out of the way: I'm not a native Chicagoan. I wasn't even raised in the USA.
I've also lived a lot of places, because in my previous career as a reporter and network executive, I had to travel to anywhere and everywhere for soccer games. Some of those places are really nice, too: New York and London are great; it's hard to beat the food and warmth of Paris or Manchester. But there is only one place that is "home" to me, and while it sounds strange for a transplant to say this, home for me is Bridgeport.
I've lived here and owned a home here since the late 1990s, right across from Holden School. It wasn't always a quiet block: the day I moved in a couple high school girls were taking turns whacking the heck out of each other in the alley behind my house with pieces of rebar. A few months later, a poor kid got shot in front of the field house. There were worse days before that as well: it's hard not to talk about Bridgeport without acknowledging its horrible, racist past. This was the first neighborhood I ever lived in where someone called me "kike" because of the mezuzah on my door.
This may sound bizarre, but I never lost faith in the neighborhood. Why? Well, I know all my neighbors, first and last names. People wave to me every day on the street here. I have rarely had to lock my door, or my car. One day I came home and my neighbors' kids were playing pinball in my downstairs flat. They had brought me a sandwich. Any time I went out of town for more than a few days I'd get a call from someone on the block, assuring me that my mail was safe and that my walks were swept. I personally enjoyed shoveling the walks outside my two elderly neighbors; one of them made some mean tamales at Christmas.
The neighborhood has changed in my decades here. My neighbors used to be fairly monochromatic; today, Bridgeport is one of the most diverse wards in the city. My immediate neighbors include people from China, Mexico, England, the Dominican Republic, the West Indies and Texas, which I'm pretty sure is its own thing. And while people in Bridgeport like to complain, we're actually pretty spoiled for food now too. 2 a.m. ramen? Korean-Polish fusion? One-of-a-kind tacos? Why go to the North Side, which has all those awful Cub fans? (That's another thing: I must point out we won the World Series this century, well before those guys in Wrigleyville. We'll be back pretty soon, too.)
I have a pretty nice routine here. Most days you'll find me at Bridgeport's only FM radio station. And I get to see most of my neighbors at night at the Co-Prosperity Sphere, an arts space and incubator that I help manage. You might see my cat, Dash, in the window if you stop by. At the moment, most of my time is spent bordered by Archer to the north and 35th to the south. And that's just fine by me. Bridgeport's a pretty good place to call home.
[break]
Best Restaurant With its Own Graffiti Wall
Kimski
There's only one word to describe Kimski: original. Though it's a small counter service restaurant located inside of Maria's Packaged Goods and Community Bar, the sweet and savory flavors of the Korean-Polish style cuisine have been savored by foodies throughout Chicagoland. Helmed by Chef Won Kim, Kimski's cuisine brings together the best of Korean and Polish flavors in a unique blend of comfort food. The eclectic menu features dishes like the Kimski Poutine with fries drenched in gravy and Wisconsin cheese curds and the Princess Pierogies are handmade and stuffed with potatoes cheese and topped with parsley and chives. But if not just for the food, there's another element of the restaurant that invites your attention. There's an ever-changing graffiti wall, redone regularly by Chef Kim together with other local artists. So during your next visit, when you've finished your Maria's Standard—a Polish sausage topped with soju mustard, scallions, and sesame seeds—head back and take a look at what new artwork is decorating the restaurant's wall. (April Lane)
Kimski, 954-960 W. 31st St. Tuesday–Saturday, 5pm–11pm; Sunday, noon–9pm, kimskichicago.com
[break]
Best BYO-Vinyl Restaurant
Duck Inn
Ever since it opened in 2015, the Duck Inn has been confusing Chicago food critics trying to pin it down as either a chic destination among "the Bridgeport warehouses" (it's on a residential street) or a "diamond in the rough" in an otherwise unremarkable area (tell that to the fry cooks at the impeccable Hamburger Heaven on Archer). Some degree of forgiveness is due: restaurants that feature a sixty-five dollar roasted duck and cheese curds on the same menu are hard to classify. Though the prices muddle the restaurant's stated philosophy of creating "working class fine-dining," the Duck Inn manages to hint at the informality of the White Sox bars that lie just south while providing its Michelin-guided customers with the accoutrements they expect from a fancy restaurant. Perhaps it's because of these misgivings that the staff reaches out in small ways to patrons who want a more connected dining experience, among them a bring-your-own vinyl program they've instituted on Sundays. A fancy jukebox, maybe. If your favorite record doesn't fit the ambience of this nationally renowned restaurant? No big deal. "People bring in really loud heavy metal records," testified a member of the wait staff. "We  still play them." (Will Cabaniss)
The Duck Inn, 2701 S. Eleanor St. Tuesday–Thursday, 5pm–midnight; Friday, 5pm–1am; Saturday, noon–1am; Sunday, 10am–1am; closed Monday. (312) 724-8811. Bring your own vinyl on Sundays, anytime.
[break]
Best Place To Feed Your Inner Artist
Wet Paint Chicago
When it comes to painting recreationally, some people focus on the end result while others relish in the artistic process. At Wet Paint Chicago, you're able to allow your paintbrush and creativity guide your work of art. Sessions (between twenty-five and and thirty-five dollars each) are led by an instructor, but don't feel any pressure to follow along. The classes are free flowing and perfect for both beginners and advanced painters. Oh, and the best part? It's BYOB. So grab your favorite drink and a friend (or come alone and make a new friend there) and Wet Paint will supply everything else you need for a perfect evening of art and fun (wine glasses, art supplies, aprons, etc.). It's never too late to awaken your inner artist. (April Lane)
Wet Paint Chicago, 1200 W. 35th St. Tuesday–Friday, 7pm–10pm; Saturday, 1pm–3:30pm and 7pm–10pm. (773) 916-6174.wetpaintchicago.com
[break]
Best Taco Porch
Taqueria Mi Lindo Mexico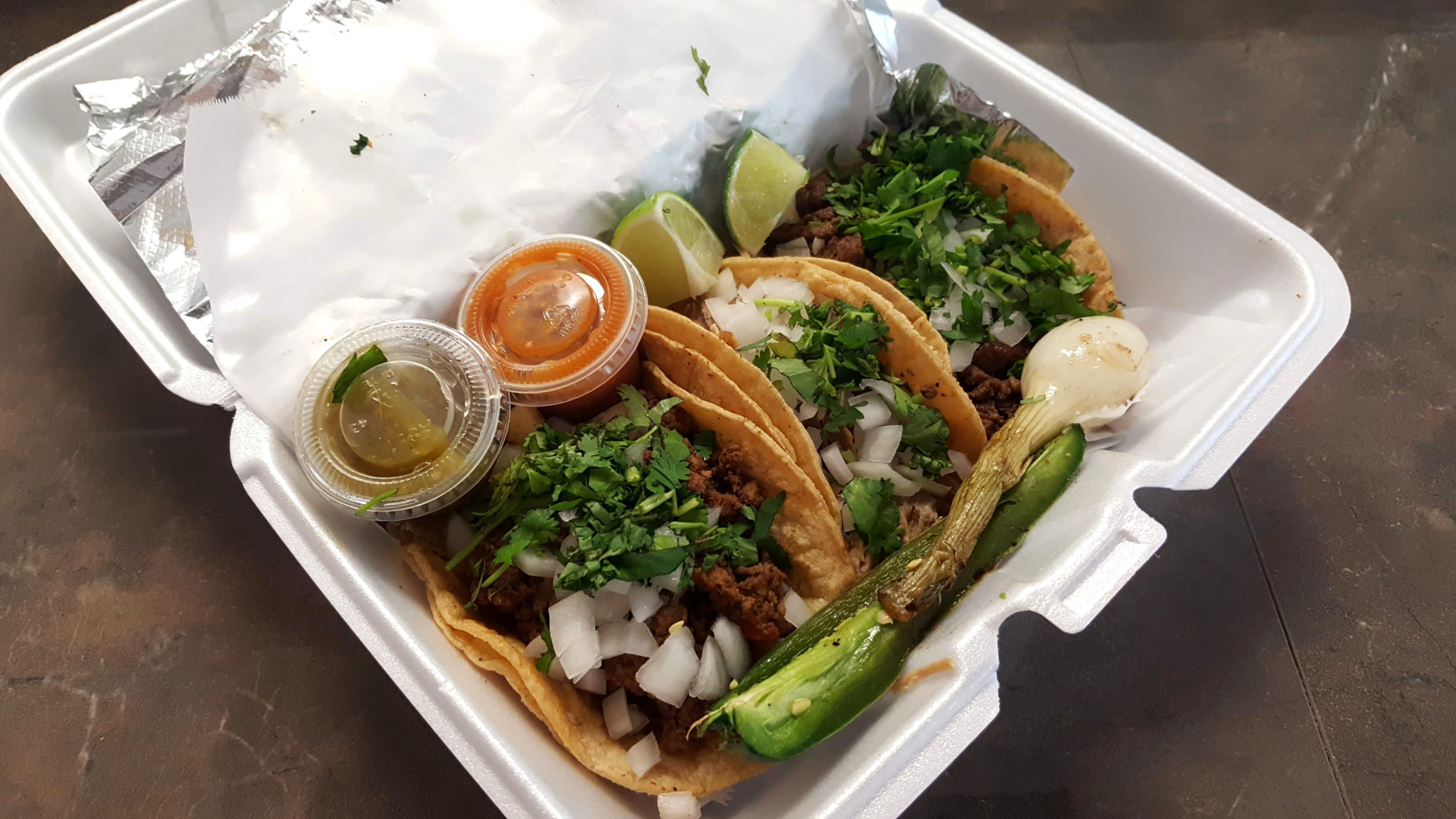 Taqueria Mi Lindo Mexico has the look and feel of a highway rest stop for a good reason: it was a grocery store until its homemade food increased in popularity. Operated and owned in part by the meat distributor next door, the prices are nearly unbeatable: three dollars for two carnitas or chicken tacos, for example, with specials every day. It's a popular stop for truck drivers, construction workers and the very occasional White Sox game attendee. But the feature that makes Mi Lindo a Bridgeport-Canaryville essential is weather-dependent: a new shaded porch out front that provides a view of the vacant lot across Pershing and a never-ending parade of industrial vehicles. Get the torta: where many emulate the dryness of a taco, Mi Lindo's is soft and cohesive like a good burger, with cheese melting onto tender meat and a buttery bun. And get there before it's too cold for the porch. (Will Cabaniss)
Taqueria Mi Lindo Mexico, 538 W. Pershing Rd. Monday–Friday, 9am—5pm; Saturday, 9am–5pm. (773) 891-1566. milindomexicomarket.com
[break]