In the years leading up to the closing of Robeson High School in June 2018, headlines spoke of dwindling student enrollment, violence within the community, and low student performance. Before the Chicago Board of Education decision in February 2018 to close Robeson High School, CPS hosted two meetings to gather community feedback. At the first of those meetings, a teacher at Lindblom High School spoke about the need for schools as sites of relationship-building that enable communities to solve problems together. "There are very few institutions in neighborhoods on the South Side that build these sorts of relationships between community members like neighborhood schools," he said. "By eliminating all of the neighborhood schools in Englewood," he continued, "you eliminate the institutions that forge these relationships."
At the start of 2018, as South Side Weekly Radio collected the oral histories of current and former Robeson High School students, teachers, and parents, a picture of Robeson emerged, more detailed and nuanced than the headlines. From the first classes to enter the new school in 1977 to the final graduating class of 2018, Robeson community members spoke of the support they got and gave to one another through personal and systemic struggles.
✶ ✶ ✶ ✶
Liz Chambers (Class of 1978)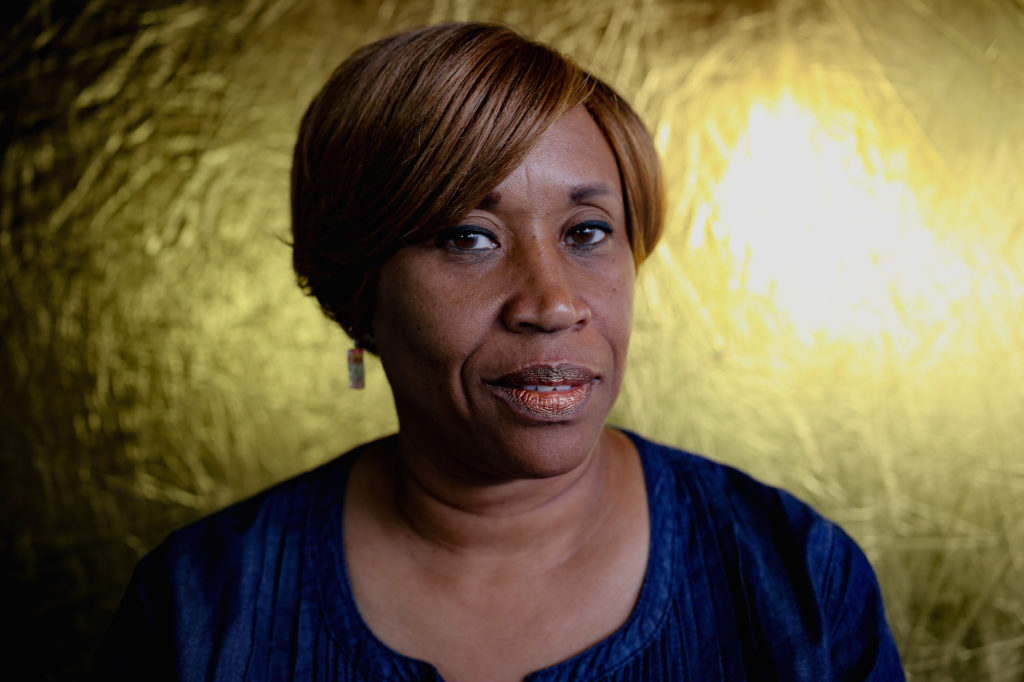 Speaking of teachers who really cared about you: Ms. Johnston. She was the history teacher. And she actually helped pay for me to go away one spring break. Then I changed my mind and didn't want to go, but she was willing to pay her money for me to go on a trip. That was her. She would take the kids to the Bahamas or somewhere she knew they'd never be able to go. And even though I wasn't part of that group at the time, she asked me if I wanted to go cause they had some extra seats, so it would only cost me like $200 cause she was funding the rest of it. But I was such a homebody at the time, I didn't want to do it. I should have, but I didn't. It speaks to her character that she would be willing to expose me to something that I would never had been able to do on my own.
Alfredrick Hughes (Class of 1981)
Dr. Simmons—Robeson's principal— and my mother was very close. My mother passed when I was a sophomore at Loyola University. She went to the hospital—St. Bernard Hospital. I never forget while I was going towards her room, I heard my sister give a big shout and start crying. I said, my mother passed away. I'm not going in there. I'm not going into that room. I turned right around, walked to Robeson, and got ahold of Ms. Simmons and said, my mother just passed away. I got down on my knees and I hugged her and she told me, "Baby, you going to be okay?" And I said, "No, I'm not." She said, "You going to be okay." I said, "No, I'm not. She's dead. My mother's dead." She said, "Baby, you will be okay." And I said, "No, I'm not."
I went back to Loyola—caught the train. Sitting in my room, I said to myself, I gotta get outta here now. I'll just go to Ms. Simmons. She'll cook me dinner and just talk to me. Before she passed away, my mother told her to take care of me. I remember I was at Dr. Simmons' house and she brung out this letter and she read it to me, a long letter that my mother wrote to her. Did you take care of my son?
My mother passed away and I was suicidal. Everything I did in my life was about my mom. After she died, I thought about suicide because what would I go on living for? Then, every day after school I go to Dr. Simmons' house, we just talked. She basically kept me alive.
Shirley Harris (Class of 1985)
When I had Mr. Eggleston for Algebra, that's when I was expecting my daughter. It was not like, I'm going to give her a pass; she's going to do the homework, get the extra credit, and participate in front of the class. If you didn't know it, he would stand there, walk you through it or help somebody again that's in the class that knew how to do it, help you go through. I really liked that because he could have just said, "Oh, just do extra credit, or you know, something simple like that to help your grade." But he actually had me participate within the class. With Mr. Eggleston, you had to participate, you had to do your homework. If you're falling behind, he would tell you, "Let me know, let me know. We're not going to wait till the end." He offered us all opportunities. I just loved it. He pushed me. It was just a C, but that was the best C I ever had, you know. Doing math and getting help with it and getting praise for it.
James Eggleston (teacher, 1980–1998)
I really hated that our family of teachers got broken up during the reconstitution in 1997. The majority of the teachers, we were dedicated to that school, because we could've easily transferred out to other schools, you know? But we had been there, we had a strong bond with each other. We had a strong bond. We liked the kids. We loved the kids. They can be bad as I don't know what, but we loved them. And we worked hard with those kids. We would donate money so kids could get tuxedos and stuff for their prom. We used to do all that. Pay for their prom ticket, whatever. They send around a note: "So and so, she needs some money for a prom dress, can you help?" So, we donate five or ten, and then somebody take them to go get the prom dress. Yeah. I've driven students to their interview for college. I've driven them to college.
Gloria Williams (parent, Class of 2005)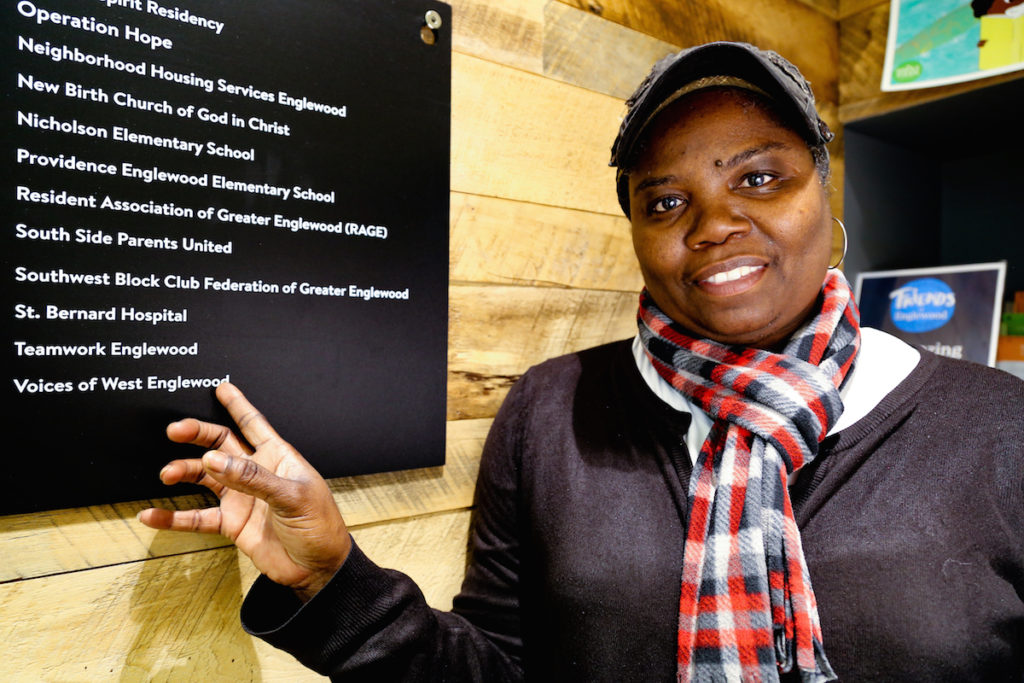 You know, boys ain't gonna tell mom everything. As a single mother, the good thing about Robeson was the coaches. I loved those coaches because they was married men, they believed in God, and if my son go to them, he can confide in them. Now some things they would tell me and some personal things they wouldn't tell me, and I respect that because they helped me grow my son to where he is today. As a single mother of a teenager, you sometimes can't reach them.
You gotta have a surrounding group of families or outside people to help you raise your children. And that's what I loved about Robeson High School.
Christian Owens (Class of 2018)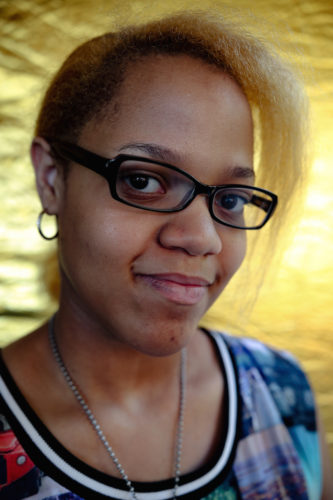 This school has been such a good experience. Even if I thought I wanted to leave, I actually did not want to leave. I just wanted to stay there, because I knew so many people there. So if I went to a new school, I would have a hard time making friends because I stay by myself. I stay so quiet, so most people wouldn't recognize me. But at Robeson, everybody knows you from your first name, last name. Even if you've never been in the principal's office or the Dean's office, they still know you by first name. It was a community. It was family. It was everything.
✶ ✶ ✶ ✶
Hear the history of Robeson High School through the stories of the students, teachers, parents, and others who were apart of the Robeson community at robeson.southsideweekly.com