✶ ✶ ✶ ✶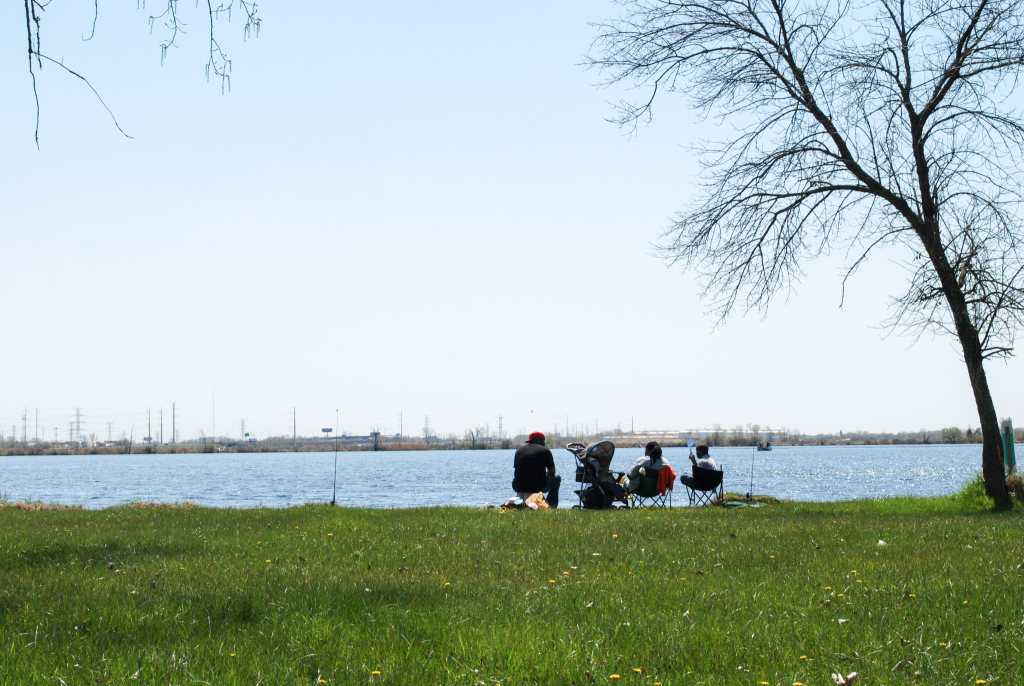 The Burnham Greenway trail acts as a small window into Chicago's natural history, cutting through the remnants of a once-vast oak forest that wraps around Wolf Lake, itself the focus of an ecological rehabilitation project. It's easy to forget that such places exist within city limits.
Right: Wolf Lake, just a few steps from the Burnham Greenway, offers a picnic spot with a view.
✶ ✶ ✶ ✶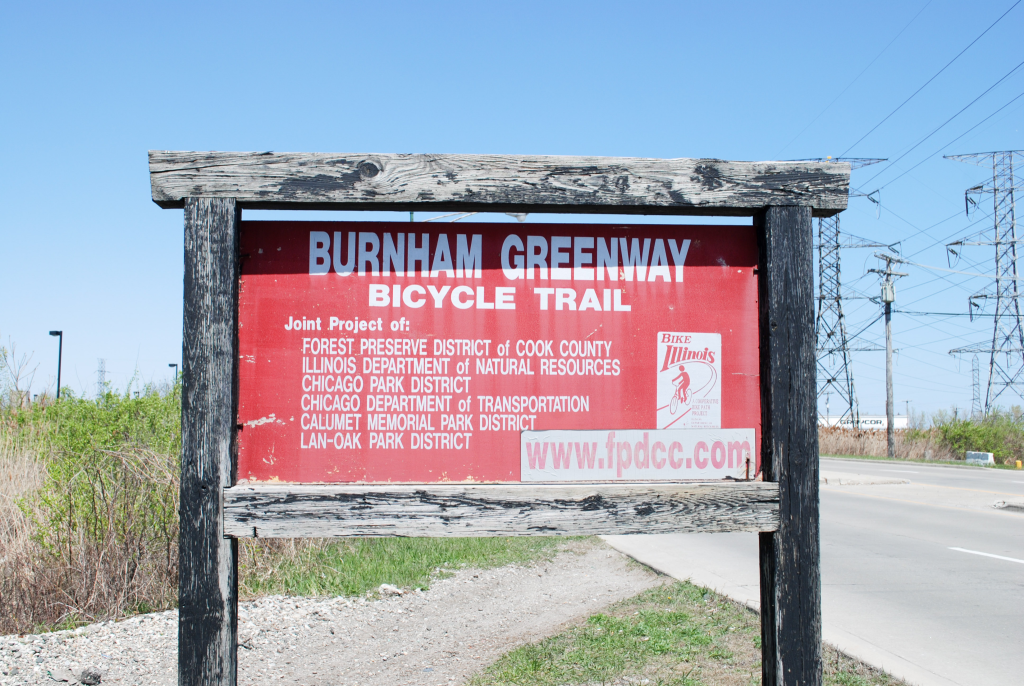 At East 104th St., a bike trail abruptly emerges from the shadows of the Chicago Skyway. It's the start of an ecosystem of trails far less traveled than the crowded Lakefront Trail. The Burnham Greenway  is about to undergo a $6 million federally funded extension, which is slated for completion in 2016.
Left: The Burnham Greenway Trail currently runs from 104th to 126th and Avenue O.
✶ ✶ ✶ ✶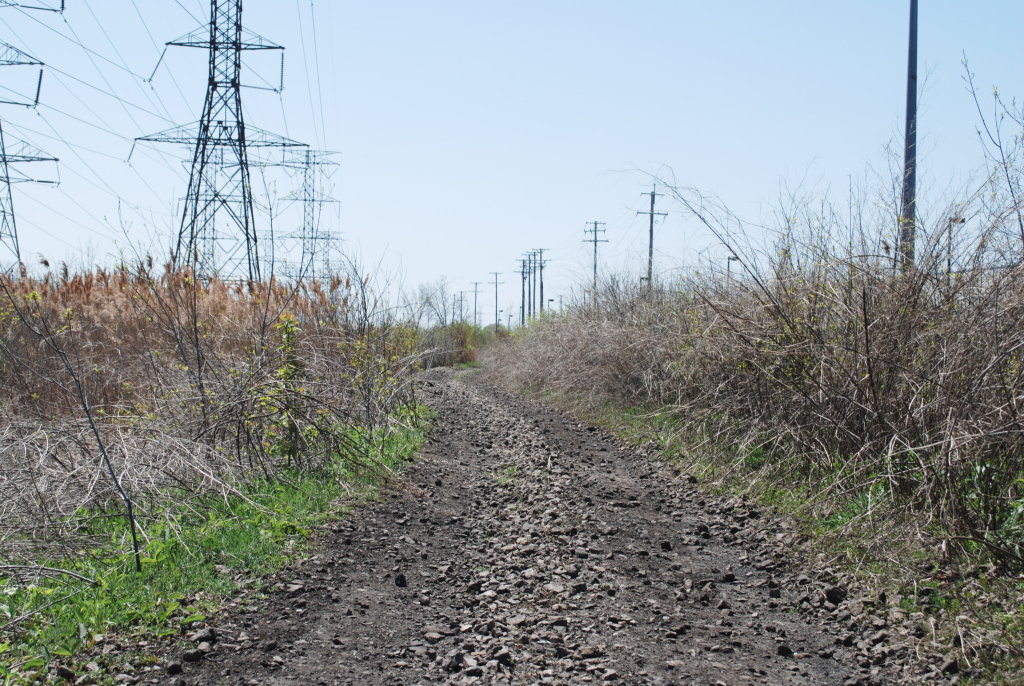 The pavement ends after only a few miles, replaced by a gravel trail unkind to thin tires.
This is where the extension will begin, leading riders down through Hegewisch, past factories and electrical transformers, across railroad tracks and into Burnham, just outside the city limits.
Right: The beginning of the proposed extension at 126th and South Avenue O, slated to be paved by the end of the year.
✶ ✶ ✶ ✶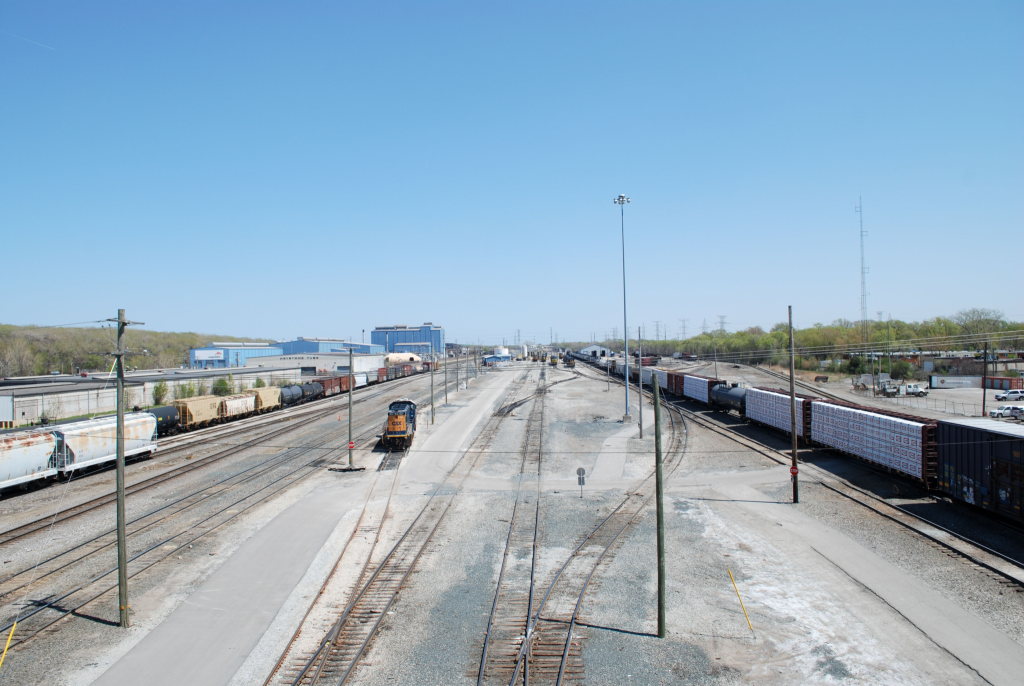 By linking the city's trails to the South Century Loop, a proposed hundred-mile trail touring Chicago's south suburbs, the Burnham addition will allow for a continuous ride from Edgewater to Joliet and potentially entice a new wave of bikers to explore the textures of the land on the Far South Side.
Left: Once completed, the Burnham extension will connect to the Southland Century Trail Extension, which passes over train tracks in Dolton as it goes west towards the Waterfall Glen Forest Preserve.