Some of the five aldermen profiled here took money from Chicago Forward, an independent expenditure group that backed candidates friendly to the policies of Mayor Rahm Emanuel; others took money from the unions that backed his opponent. But for a referendum on mayoral leadership, keep your eyes on the top of the ballot—these candidates ran campaigns based on their own personalities and the particularities of their own wards. Get familiar with them and their stances; the longest-serving alderman on the Chicago City Council was elected nearly half a century ago, so Chicago could be dealing with these new aldermen for a very long time.
The results of a few especially tight South Side aldermanic elections are still unclear. As ballots from the 10th Ward were tabulated, Susan Garza's lead over incumbent John Pope never exceeded a hundred votes. Garza most recently led by thirty-three votes and has declared victory; both Garza and Pope have filed for recounts (for more information about Garza, see "The Union Candidate for the Post-Industrial Ward," published December 5 in the Weekly). Preliminary results from the 16th Ward indicate that Toni Foulkes, an incumbent shifting from the aggressively redistricted 15th Ward, earned 148 votes more votes than Stephanie Coleman. Coleman has refused to concede until the final results are announced, and may file for a recount. In the 21st Ward, Marvin McNeil has said he plans to file for a recount against the incumbent Howard Brookins Jr., whom preliminary results show leading by 286 votes. If Coleman, McNeil, or Garza wins, their names will be added to this list. Pope, Brookins, and Coleman were backed by Emanuel, while Garza, McNeil, and Foulkes have expressed different degrees of opposition to the mayor.
✶ ✶ ✶ ✶
David Moore – 17th
On its face, the race for City Council in the 17th Ward—which includes parts of Marquette Park, Auburn Gresham, Englewood, West Englewood, and West Chatham—should not have been an easy victory for David Moore, the Ward's new alderman-elect. Moore came in a distant second when he ran for the seat in 2011. Latasha Thomas, who beat him in that election, did not run in 2015, but the three-term incumbent and Democratic Committeewoman endorsed Glenda Franklin, his primary opponent in the race.
But Moore was not destined for perennial candidacy. On his second attempt, he handily won one of 2015's most contentious aldermanic contests. He beat Franklin by more than fifteen percentage points and avoided a runoff against her and Reverend James Dukes, the other contender in the race.
Moore endorsed Jesus "Chuy" Garcia soon after winning his own campaign. Financial disclosures to the State Board of Elections indicate that he was supported by many of the unions that backed Garcia's campaign, including the Chicago Teachers Union and the Service Employees International Union. Franklin received money from Chicago Forward, an independent expenditure group that backed aldermanic candidates who were aligned with the policies of Mayor Rahm Emanuel.
Moore worked as an accountant in the private sector and at the Chicago Department of Aviation and Chicago Housing Authority. His campaign website touts government experience, including leading development projects in the South Loop. Moore is currently assistant to the Commissioner of the Cook County Board of Review. At an aldermanic forum in March, Moore said that his progression through street-level Chicago politics—from block-club captain up—would make him a strong advocate for his constituents. "At the end of the day," Moore said, "I know who to go to to get things done because I've done it already…you have to know how to navigate through City Hall."
At that forum, Moore pushed against charter school expansion, saying that it denied parents a voice. Moore was one of several aldermanic candidates to host an event to discuss the role of TIFs (tax increment financing) in their ward. In his skeptical remarks before that program, Moore said, "When you hear TIFs, don't think it's a dirty word. Washington created it to be used in blighted communities. I'm sorry—downtown is not a blighted community." Moore was more broadly concerned that money used in TIFs might be redirected from schools. He suggested that a development plan for the 17th and neighboring wards might be funded by redirected TIF money.
✶ ✶ ✶ ✶
Gregory Mitchell – 7th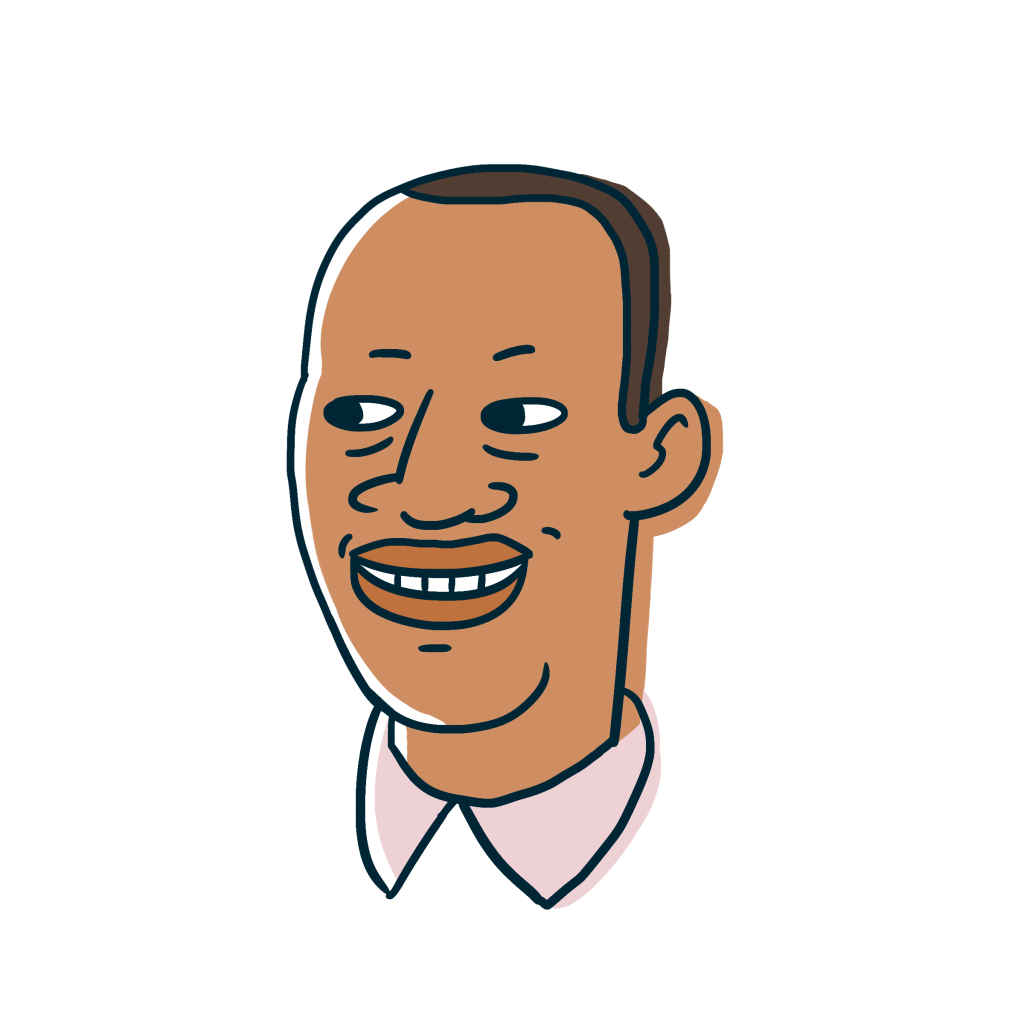 Natashia Holmes, the incumbent aldermen of the 7th Ward, had one question for her opponent and current alderman-elect Gregory Mitchell at an aldermanic forum this March: would he move into the 7th Ward once elected? The short answer to that question is "yes"; Mitchell's reply was to say that the question was "interesting."
The question was interesting—because it was by no means clear who would win a battle of 7th Ward legitimacy between Mitchell and Holmes (the 7th Ward stretches south from South Shore through South Chicago, Calumet Heights, and South Deering). Throughout the campaign, that issue remained contested ground. Mitchell was redistricted into the 10th Ward—hence Holmes's pointed question—but is moving back into the 7th. Mitchell was born and grew up in the Ward, and moved back there after finishing college. Mitchell responded to questions about his residency by pointing out that Holmes is a relative newcomer, having lived in the Ward for a little more than a decade.
Holmes entered office after Sandi Jackson resigned, having been brought down with her husband, Congressman Jesse Jackson Jr., in a campaign finance scandal. A blue-ribbon commission, appointed by Emanuel, selected Holmes to replace her.  "The Unlikeliest Alderman in Chicago," as Chicago magazine dubbed her, received over $40,000 from Chicago Forward in her first aldermanic campaign. She endorsed Emanuel in the 2015 race; Mitchell refused to do so.
Holmes led the field of seven candidates in February's municipal election, but Mitchell beat her by ten percentage points in the runoff; Holmes won only a few precincts in South Shore, where she lives.
Mitchell's background in finance and IT (he is IT manager for the Chicago Mercantile Exchange) may explain the quantitative focus of his policy prescriptions. Addressing the city's pension crisis, Mitchell suggested that money in pension funds could be managed so as to attract fewer fees and that revenue might be freed up by paying incentives for corporate relocation over ten years instead of five. At an aldermanic debate in March, Mitchell said he would encourage development with a "portfolio" of the ward's strengths.
But Mitchell also claimed he would be a "neighborhood alderman," more in touch than Holmes had been during her brief time in office. He claimed that Holmes's constituent service had been inconsistent and that his IT background would help him do better. He strongly endorsed participatory budgeting, which Holmes was reluctant to do.
It came down to an appeal to community. Mitchell's closing statement at the aldermanic forum reminded voters that he had lived in the 7th Ward through four changing decades. When he and Holmes attended a funeral for a shooting victim later that day, Mitchell said he would do so knowing that, some thirty years ago, that might have been him.
✶ ✶ ✶ ✶
Patrick Daley Thompson – 11th
Residents of the 11th Ward elected Patrick Daley Thompson to represent them on Chicago's City Council, giving him nearly sixty percent of the vote in his election against the youthful John Kozlar. Thompson, who has been involved in the community in numerous ways since 2003, most recently served as the Commissioner for the Metropolitan Water Reclamation District of Greater Chicago. He will be replacing James Balcer, appointed in 1997 by then-mayor Richard M. Daley (who is also Thompson's uncle).
On his website, Thompson tells 11th Ward residents that, as alderman, "I will focus my efforts on a wide variety of projects and initiatives that will bring continued prosperity to the 11th Ward." Promoting public safety is Thompson's first concern. Through toughening "Lost and Found" gun penalties for people who fail to report lost or stolen guns to CPD, increasing CPD bike and foot patrols and encouraging more residents to get involved with Chicago's Alternative Policing Strategy (CAPS), Thompson hopes to make communities safer.
Thompson has also expressed plans to work with residents and local businesses to introduce comprehensive economic development initiatives. One of these is the Stockyards Museum Initiative, which would turn Stockyards National Bank, a Chicago landmark and reminder of the neighborhood's industrial history, into a museum documenting Chicago's rapid growth and transformation. This initiative would add jobs to the area, Thompson says.
Furthermore, Thompson aims to advocate for programs that provide support to teachers and make facilities safe and productive. Working with residents and the Chicago Park District, Thompson plans to expand parks and make them more accessible and dog-friendly. Lastly, Thompson promises to improve constituent services by taking a "customer service" approach, in which he'll work to expand the Ward's office hours, have a web-based log of service requests, and create six community advisory boards comprised of volunteers working together on issues that matter to all 11th Ward residents. Thompson also plans to host Saturday morning coffee at different locations in each neighborhood.
✶ ✶ ✶ ✶
Raymond Lopez   – 15th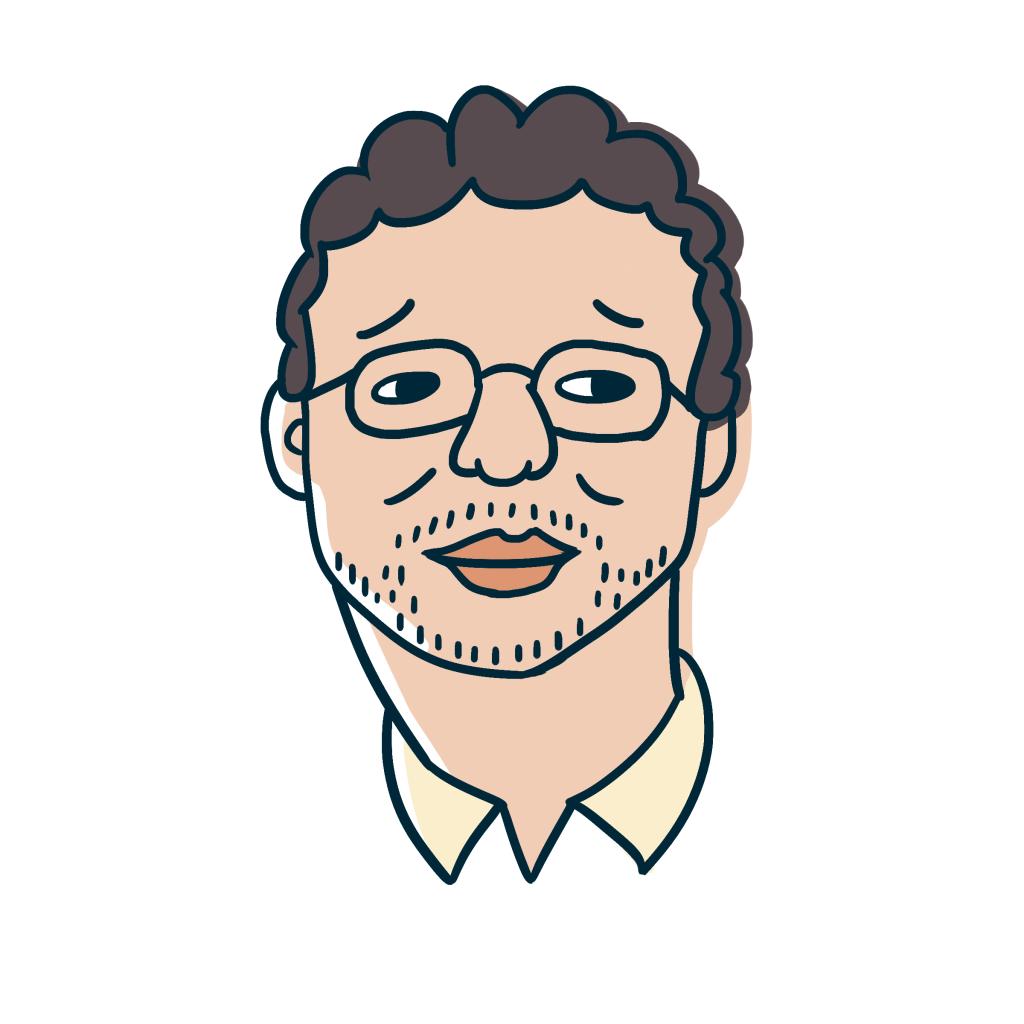 Residents elected Raymond Lopez to replace Toni Foulkes as the alderman of the 15th Ward. Shortly after his victory over Chuy-endorsed Rafael Yañez, Lopez thanked Ward residents, reminding them, "Together we're moving the ward forward." Lopez has been serving the 15th Ward as an elected official since 2012, when he was the first Mexican American to be elected Democratic Committeeman of the Ward.
As alderman, Lopez plans to continue the work he started in the community as Committeeman, when he introduced a neighborhood-wide watch program. The program has been largely successful since its introduction, as blocks with signs have seen an overall decrease in crime. He will also promote public safety by brightening up the streets at night, increasing presence at CAPS meetings, and pushing for more funding for local youth centers, as well as faith-based and nonprofit organizations that actively work to decrease violence. Lopez also called for stricter gun laws and harsher sentencing.
To promote job growth the 15th Ward, Lopez also plans to "clean up" neighborhoods to attract businesses that will provide quality employment for Ward residents. Part of this involves reducing taxes on local businesses, directing TIF funds to neighborhood reinvestment and development, promoting competition, expanding community-focused hiring, and developing a 47th Street chamber of commerce.
Lopez will also attempt to increase funding for neighborhood schools and expand after-school programs. Additionally, he wants to partner with local businesses to provide real-world experience to high school students, and boost student attendance by engaging local school councils.
✶ ✶ ✶ ✶
Derrick Curtis – 18th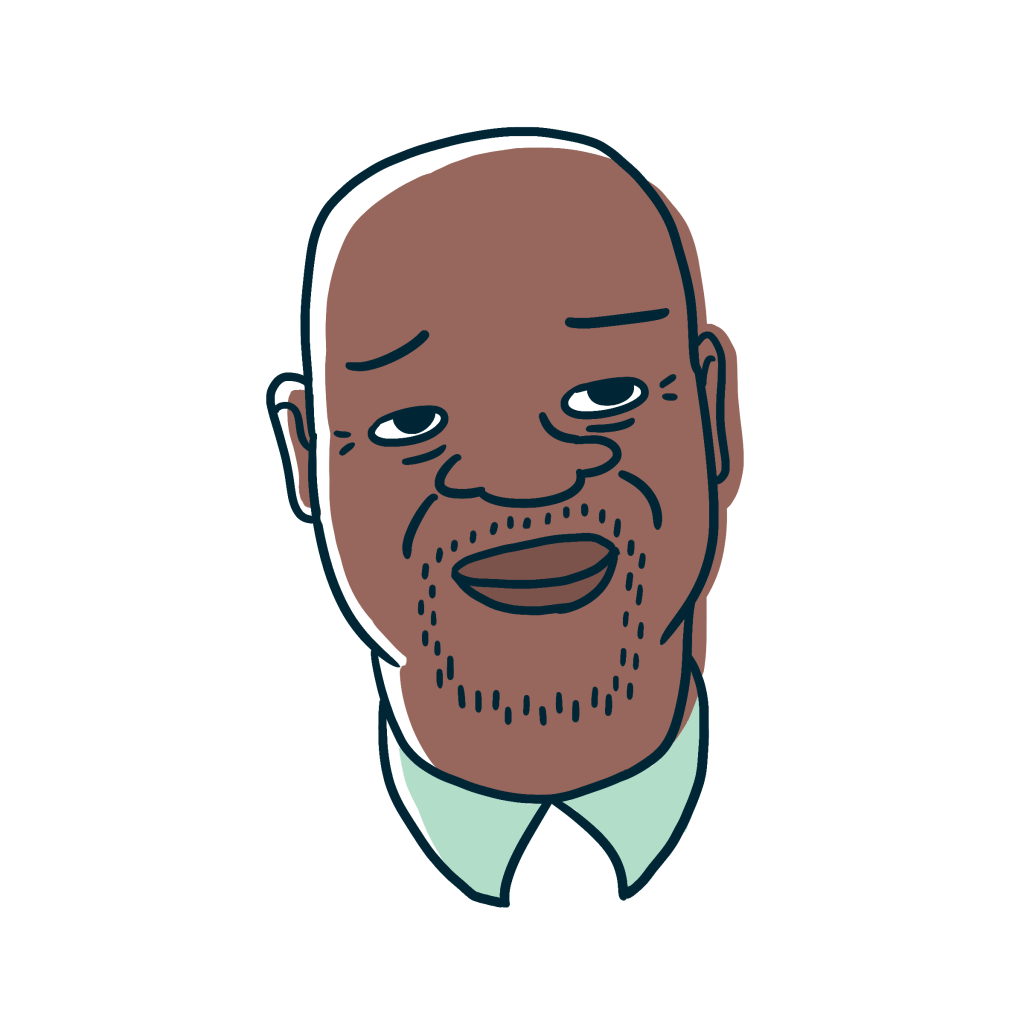 Democratic Committeeman Derrick Curtis beat out incumbent Lona Lane for alderman of the 18th Ward convincingly, winning by more than thirty percentage points; at the election party, Curtis's supporters wore buttons emblazoned with "Lane Closed April 7." Curtis promised to promote economic development and ensure that the neighborhoods of the 18th Ward are safe for children.
Curtis sums up his key issues with the acronym PEACE: public safety, education, accountability, city services, and economic development. As the sequence of the acronym indicates, his primary priority is promoting public safety. In an interview with ABC7, Curtis said, "I believe that if you want a strong, vibrant community, you must have safe neighborhoods, schools, parks, and business districts." Through encouraging community policing and hiring more police officers to patrol neighborhoods, Curtis hopes to make the 18th Ward safer for all residents. He will also push for gun law reform. Much of Curtis's experience lies in this particular realm of the public sector; he worked for thirteen years as a Chicago police officer and in Cook County juvenile detention facilities.
Correction: In an earlier version of this story, the caption on Derrick Curtis's illustration read 19th Ward. It is the 18th.
Correction: In an earlier version of this story, Lona Lane was misidentified as Lora Lane.