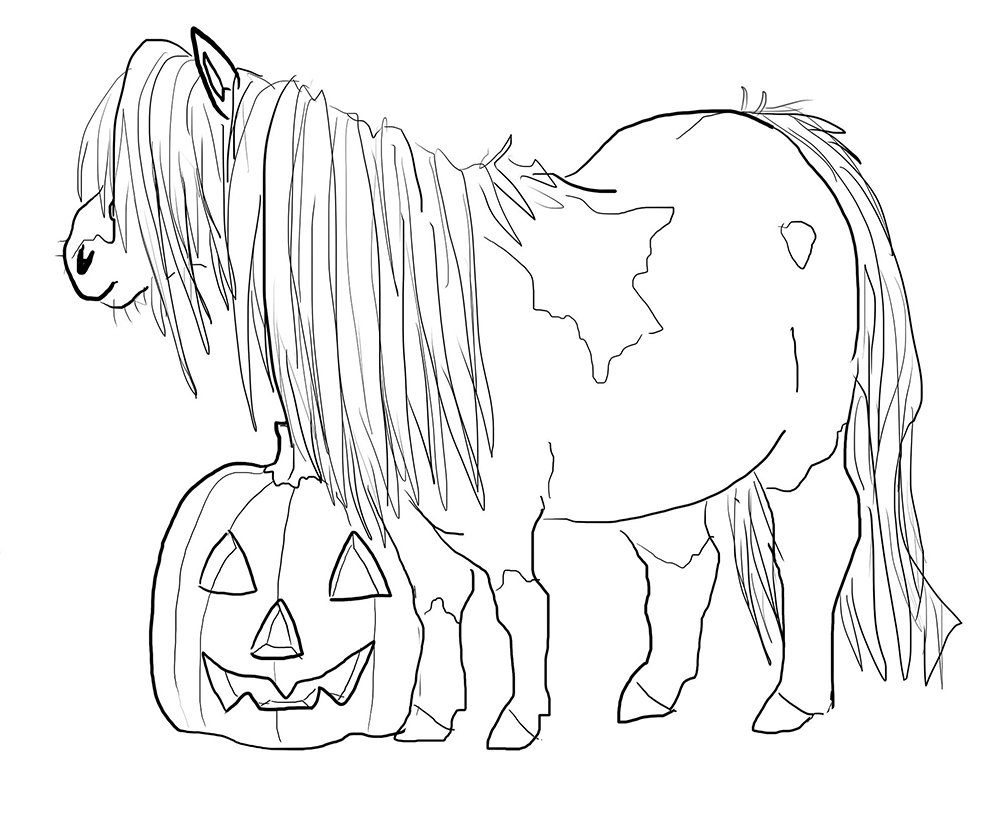 Halloween music, the unmistakable chatter of children, and the smell of fresh quesadillas and cinnamon tea quickly color the quiet Saturday morning walk down West Cullerton Street. This is no ordinary Saturday in Pilsen: it's the annual Pumpkin Patch at Dvorak Park, a tradition that draws families and community members from all over the neighborhood for pumpkin decorating, a petting zoo, pony rides, food, and a festive atmosphere.
Dvorak Park, the site of many community gatherings and youth sports games, seems far removed from its Pilsen location on this day. The Pumpkin Patch initially appears similar to one you might find in the Indiana countryside, but just a few blocks from the Chicago River. Here, however, freshly grilled tortillas pop up around the plot like the day's celebrated gourd.
"This event has been popular ever since we started it, but now word's gotten out and everybody makes sure to come," says Bob Klunk, community liaison for 25th Ward Alderman Danny Solis, who has organized the event since it began fifteen years ago. Although Klunk's brown suede suit, buffalo-printed necktie, and relaxed drawl seem a bit out of place in Pilsen, he brims with passion for the Pumpkin Patch, and says he's proud of what the event has accomplished over the years. "We've really brought the whole community together," he said. "Not only do we get kids and their families, but now we're getting local seniors to come out and enjoy the event just as much as the kids do."
Looking around the park, one finds that Mr. Klunk's words prove true. The petting zoo (containing an impressive array of lambs, goats, geese, and chickens) attracts not only children, but their parents and grandparents, who line the fence with cameras in hand as their kids corner a chicken or stroke a lamb's fur. The pony rides and face-painting booth are also clear favorites.
The event allowed the Dvorak Park Advisory Council to sell quesadillas and cinnamon tea in order to raise money for a new playground and mirrors for the exercise rooms at the park's indoor facilities. "Zumba classes have been getting very popular here," says Terri Medino, a volunteer with the advisory council. Medino is volunteering alongside her teenage granddaughter, Miya Cepeda, who admits to having tried Zumba herself once or twice and, of the Pumpkin Patch, claims, "The petting zoo has always been my favorite part, ever since I was little."
Ms. Medino and her granddaughter exemplify the diverse range of community members who value the Pumpkin Patch and look forward to it every October. Another volunteer, who has been attending the event "for ten years or so" and grew up in Pilsen, says her favorite part has always been "seeing the community come together."
And the community does indeed come together for a uniquely Pilsen pumpkin patch—the occasional Spanish song interrupts traditional Halloween music, like "The Monster Mash" and Michael Jackson's classic "Thriller," blasting from the speakers. The quiet streets surrounding Dvorak Park teem with people coming to and from the patch. Some are small children showing off this year's Halloween costume to their friends, running excitedly ahead of parents and grandparents. Others are high school couples holding hands and pumpkins, munching on popcorn.
The Pumpkin Patch doesn't pride itself on fancy hayrides or massive pumpkins bigger than the children carrying them home, but on its ability to bring Pilsen residents of all ages together every autumn with music, small animals, pumpkins, and a couple of warm quesadillas.