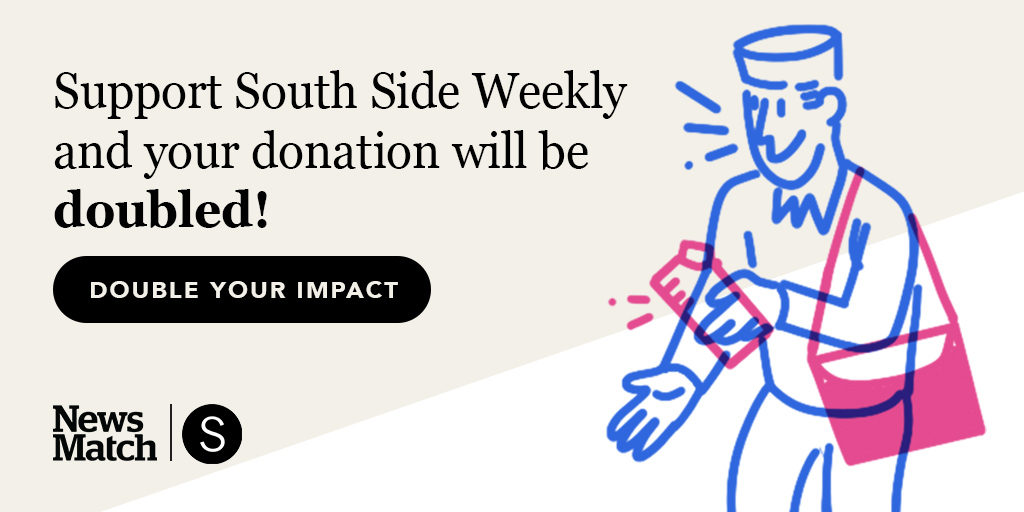 Dear Reader,
Since 2013, the South Side Weekly's mission has been to provide original, quality coverage of the South Side of Chicago—coverage that, frankly, can't be found anywhere else.
This year, our work was nominated for nine Lisagor Awards from the Chicago chapter of the Society for Professional Journalists, including Best In-depth Reporting in a Community Newspaper, Best Feature Series, Best Education Reporting, and Best Political Reporting. Of the nearly forty stories nominated in our categories, only twelve centered the lives and experiences of South Siders. Nine of those twelve were published by us.
Equally important to the mission is our commitment to distributing our content for free and in print. We know that in the transition to digital only, paywalled news, readers get left behind. We will never paywall our content and we're actively experimenting with new ways to get our stories to more community members.
Once a year we ask you, our readers, to support this mission and to help us continue to do the kind of quality coverage of the South Side that you've come to expect from us.
That's why we're excited to share an opportunity to double your donation this year. We have been selected to participate in NewsMatch, a national matching-gift campaign that drives donations to nonprofit newsrooms around the country. Here's how it works.
Starting now—through December 31 —NewsMatch will match your new monthly donation 12x or double your one-time gift, all up to $1,000.
We can earn up to $20,000 in matching dollars, which means South Side Weekly can raise $40,000 in total. This is a big deal for us and would mean we can grow our organization to provide more opportunities for South Side writers and artists.
Give today and NewsMatch will double the impact of your donation.
Donations to the paper are received by our 501(c)(3) tax-exempt fiscal sponsor, the Experimental Station. You will receive a receipt from the Experimental Station, and can declare the value of your contribution as an itemized deduction. Your donation will appear on your bank statement as "South Side Weekly."