As the state prepares to implement the Illinois Way Forward Act, which Governor J.B. Pritzker signed into law in August, the work of the Chicago Immigration Transit Assistance (CITA) and the Interfaith Community for Detained Immigrants (ICDI) provides a critical support network for immigrants recently released from detention. 
CITA, housed under the non-profit Interfaith Community for Detained Immigrants, (ICDI) is a program that accompanies Chicago-area immigrants after they have been released from detention facilities. The program provides them support and resources for their travels. CITA volunteers meet immigrants  at a South Loop Greyhound station and provide them with food, clothing, hygiene supplies, transportation and interpretation services, and information about immigrant rights and legal representation.
"ICDI stands ready to receive people released from detention with immediate assistance and support for the long term," said Ed Pratt, the organization's executive director. "There are better ways to receive immigrants than placing them in jails. They come to our borders for safety and freedom and we place them behind bars." 
✶ ✶ ✶ ✶
The Monday early morning air was calm and crisp outside the Greyhound bus station. Small groups of Chicagoans slowly spilled out into the streets, ready to begin a new week. Inside, the station was crammed with exhausted and frantic travelers. The air was warm and damp. 
At the ticket counter, a long line of passengers formed with duffle bags in hand as they waited. On benches, squirming children leaned on their parents, restless for their buses to arrive.
In one corner of the station, a couple stood near three metal carts packed with bulky cloth bags. They wore bright red lanyards with badges labeled "Volunteer." Quietly, they observed the travelers around them. 
Next to them, two women dozed peacefully. They wore simple clothing: light pastel shirts, dark pants, and worn-out tennis shoes. One of them awoke and approached the volunteers timidly. "Puedo tomar un café?" she asked, requesting a cup of coffee. After asking how she wanted her coffee, one of the volunteers scurried off to get it.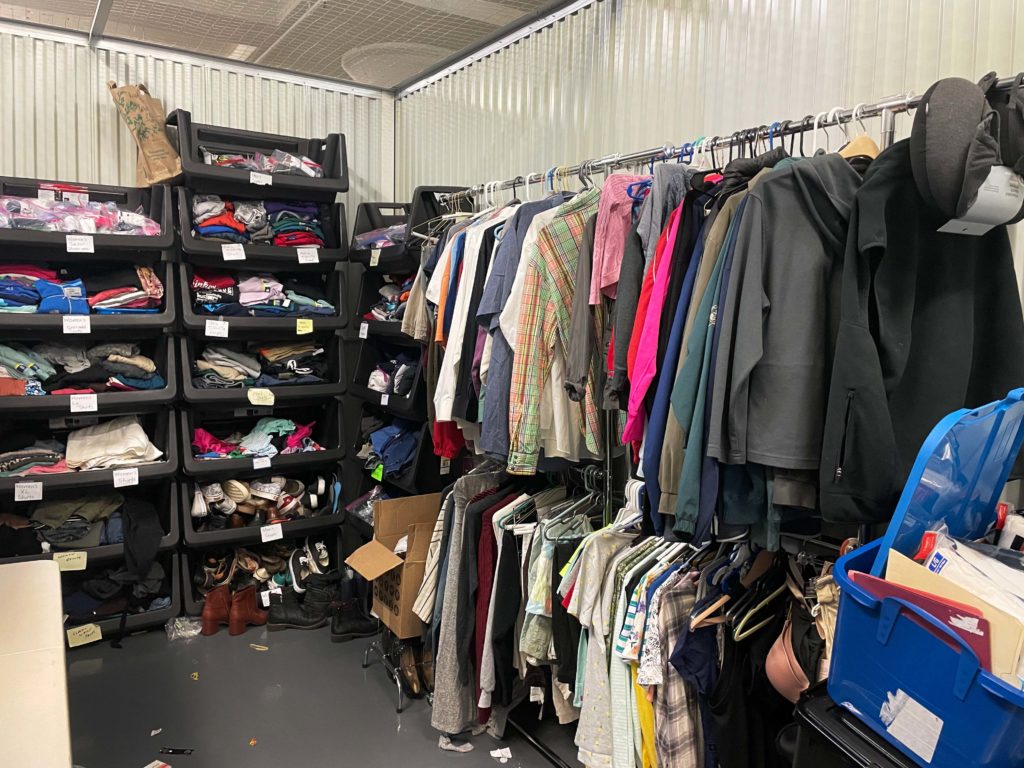 The Chicago Immigration Transit Assistance (CITA) works to help immigrants after they have been released from detention. "Our goal is to end ICE detention," said Colin McCormick, CITA's program director. "That means squashing detention centers when and where we can, so we are celebrating this change."  
Unfortunately, however, members of CITA and the Interfaith Community for Detained Immigrants are worried about implementation of the Illinois Way Forward Act—specifically, the closures of detention facilities. 
"ICE already conducts dangerous release methods, such as abandoning people without                           resources in rural areas. Imagine that on a large scale," said Ryan Smith, director of housing and case management at the Interfaith Community for Detained Immigrants. "They will likely keep everyone incarcerated until the final day. This will create a major issue as organizations like us won't be able to accommodate the influx of releases." 
It is also likely that people who were detained will be transferred to out-of-state facilities instead of being released, Smith said. 
As the new law is implemented, which will prohibit state or local governments from signing contracts with the federal government to detain immigrants, the non-profit is already working with representatives and advocacy groups to prepare and help with the mass release of people currently detained, Smith said. 
After some time, McCormick expects that CITA may not serve as many immigrants who have been released locally due to local detention center closures. "But we plan on being here," McCormick said. "Migration to the U.S. from the border will increase as issues like climate change continue." 
Increased immigration from the border emphasizes the importance of CITA's history and efforts. Their work started in October 2018 as an independent grassroots effort, according to McCormick, and was fueled by a few volunteers working once per week with funds raised through a GoFundMe page. As the effort grew, it was integrated as CITA into the non-profit organization Interfaith Community for Detained Immigrants. 
Since its inception, the program has grown to provide support to immigrants at the Greyhound station every week from Monday through Saturday at 5:45am to 7:45am. Across the street from the bus station, CITA now also maintains two large storage lockers filled with supplies such as snacks, clothing, and over-the-counter medications.  
In 2019, CITA and the Interfaith Community for Detained Immigrants supported about 5,500 people in Immigration and Customs Enforcement (ICE) detention centers, attended 1,341 court watch hearings, and housed forty to fifty asylum-seekers, according to Karina Donayre, the organization's director of communications.
CITA volunteers praise the program not only for helping immigrants directly, but also for shedding light on their stories and highlighting their humanity. "Every story is heartbreaking," CITA volunteer David Grossman said. "We've met people who have told us, 'I was being extorted by a gang,' or 'I caught a cold crossing the river because my clothes were wet.'" 
CITA volunteers come from diverse backgrounds, uniting to help immigrants. "The program is a crossroads of unlikely paths," McCormick said. "Everyone is shocked by each other's humanity, and human connection is seen from all angles." 
On September 4, three men were released from Pulaski County Jail in downstate Ullin, Illinois, because the jail ended its contract with ICE. When the jail announced in August that it would be ending its contract with ICE earlier than the implementation of the Illinois Way Forward Act, advocates worked to prevent the transfer of individuals from the jail to other ICE facilities. 
Approximately fifty-five community organizations and legal service providers sent a letter to the Biden administration demanding the release of people from Pulaski. Ultimately, only three were released and the rest were transferred to other ICE facilities, drawing criticism from advocates. 
"While we welcome home the three people who have finally been released, we are disgusted that ICE continues to jail all of the other people it was holding at Pulaski," said Fred Tsao, senior policy counsel at the Illinois Coalition for Immigrant and Refugee Rights.
At the core of CITA's work is justice for immigrants, whom the volunteers plan to continue meeting at the Greyhound station to offer support. 
"One of the things I tell everyone is that the border is here in Chicago at this Greyhound station," McCormick said. "What we're seeing right in front of us are the same immigration issues structurally, plus forty-eight hours of travel.
"I believe that everyone should have the right to move from or stay where they live…asylum seekers have lost the right to stay where they live. Whether it be because of lack of access to food or persecution, they rarely have agency in coming, and they are saving their own lives by doing so." 
✶ ✶ ✶ ✶
Dhivya Sridar is a graduate student at Northwestern's Medill School of Journalism and a medical student at Northwestern's Feinberg School of Medicine. She is interested in investigative reporting and analysis using frameworks of capitalism and imperialism. This is her first story for the Weekly.