This fall, journalists with the Invisible Institute will publish an interactive online database of all allegations of police misconduct in Chicago between March 2011 and March 2015, as well as partial data from earlier years. These records, obtained by the Invisible Institute through years of Freedom of Information Act litigation, offer an unprecedented view into the City's system of police accountability. This series, produced in partnership with City Bureau, is meant to provide context for the forthcoming database.
✶ ✶ ✶ ✶
When a complaint of misconduct is filed against a Chicago Police Officer, who reviews it? It's the people who work for the Independent Police Review Authority (IPRA), the Chicago Police Board, and the Chicago Police Department's Internal Affairs Division, the three organizations that oversee the city's police force. Here, we help identify who leads these agencies—the people responsible for keeping Chicago's police in check.
But first, a quick explanation of the various roles these agencies play: when a complaint is filed with IPRA, the agency retains any case of "excessive or deadly force, domestic abuse, verbal abuse based on bias, or coercion." (All other complaints are passed on to the Internal Affairs Division of the CPD, which investigates charges ranging from drug use to simple procedural violations by officers.) If IPRA investigators deem a complaint warranted, the case is "sustained." From there, if investigators find the officer's actions to be unjustified, the agency has the option of recommending disciplinary action to Police Superintendent Garry McCarthy. If the superintendent agrees with a recommendation that an officer be discharged from the force, the nine-member Police Board convenes to vote on the officer's future with the force. After a case is decided, a written decision is posted online.
Scott Ando  Chief Administrator, IPRA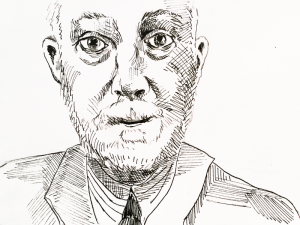 Scott Ando is the Chief Administrator of the Independent Police Review Authority, a position from which he oversees investigations into police misconduct and makes disciplinary recommendations to CPD Superintendent Garry McCarthy. Ando previously spent twenty-eight years working as a Special Agent for the Drug Enforcement Administration. His history in law enforcement has drawn raised eyebrows from a number of community activists, who question his ability to impartially conduct investigations. In particular, they point to accusations from Lorenzo Davis, a former IPRA investigator, that Ando forced him to reverse his findings. It's true that Ando remains affiliated with police: he's a member of the International Association of Chiefs of Police and the Fraternal Order of Police, as well as the New Jersey state police union.
Annual Salary: A hair under $162,000.
Lorenzo Davis  former investigator, IPRA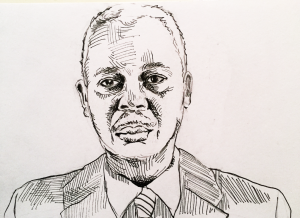 When Lorenzo Davis was fired from his job as a police investigator at IPRA this past July, he ignited a national furor over the agency's internal procedures. While IPRA would not publicly divulge the exact reason for the termination, WBEZ Chicago obtained an evaluation of Davis from two weeks before he was laid off that described him as having "a clear bias against police" in investigations of officer-involved shootings. Davis, for his part, alleges that he was asked by Chief Administrator Scott Ando to change his recommendations in several cases where he found a police officer had committed an offense. Ando has denied the charge, and no state or federal investigation into the matter is being conducted. Before beginning work at IPRA, Davis was a CPD commander.
Annual Salary at IPRA: About $93,000.
Lori Lightfoot  President, Chicago Police Board
This past June, Lori Lightfoot was appointed to the Chicago Police Board, which disciplines officers accused of misconduct. She took over from Demetrius Carney, a Richard M. Daley appointment, who had served on the board since 1996. Lightfoot is a former federal prosecutor and current partner at the powerful Chicago law firm Mayer Brown. More interestingly, she was Chief Administrator at the Office of Professional Standards, the now-defunct CPD agency that conducted investigations into police misconduct before the creation of IPRA in 2007. Lightfoot is also one of a series of new board members appointed by Emanuel over the past couple years; since 2013, five of the Board's nine members have been replaced by newer ones.
Annual Stipend: $25,000.
Ghian Foreman  Vice President, Chicago Police Board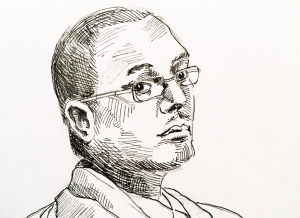 Ghian Foreman, a real estate developer and native of Hyde Park/Kenwood, serves as the Police Board's vice president. Appointed by Mayor Richard M. Daley in 2010, he is a partner at the real estate firm Maktub Development LLC and the executive director of the Greater Southwest Development Corporation. As a seasoned businessman who's also involved in community projects, Foreman is an emblem of Emanuel's predilection for choosing white-collar professionals to fill spots on the Board. Foreman is an archetypal voter, too: according to the Chicago Justice Project, he has voted in agreement with the CPD's disciplinary recommendations seventy-eight percent of the time, approximately the average of the board's nine members.
Annual Stipend: $15,000.
Rita Fry  Member, Chicago Police Board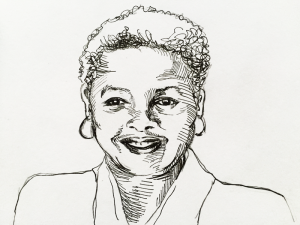 After twenty-three years at the Law Office of the Cook County Public Defender—and a number of those years at its helm—Rita Fry has worked within Chicago's criminal justice system far longer than most others on the Police Board. As a public defender from 1980 to 2003, the number of coerced confessions to which she bore witness drove her to serve on the Illinois Commission on Capital Punishment, which contributed to the commuting of 167 death sentences. Fry reentered public service in 2009 when she was appointed to the Police Board by the younger Mayor Daley. She also serves as president & CEO of RAF Consulting, Inc., her own government relations consulting firm.
Annual Stipend: $15,000.