On November 24th, the City of Chicago released a 2014 video of CPD officer Jason Van Dyke fatally shooting seventeen-year-old Laquan McDonald. The video led to massive protests, and the resignations of key city officials. A second police shooting the day after Christmas resulted in the deaths of Quintonio LeGrier, a nineteen-year-old with a history of mental health issues, and Bettie Jones, a 55-year-old mother of five. The following timeline includes some of the most important moments of these past six weeks.
[break]
Tuesday, November 24, 2015
The City of Chicago releases the video of CPD Officer Jason Van Dyke fatally shooting Laquan McDonald sixteen times on October 20, 2014. The release comes just hours after State's Attorney Anita Alvarez brought first-degree murder charges against Van Dyke, the first time since July 1980 an on-duty CPD officer has faced that charge. Protests begin almost immediately after the video's release, and five protesters are arrested that night, including well-known youth activist Malcolm London of the organization BYP100.
Wednesday, November 25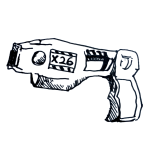 Protests continue at City Hall during the day, where activists demand a meeting with Mayor Rahm Emanuel, and later at night on Michigan Avenue and in Millennium Park. After an intensive social media campaign, London is released from prison with all charges dropped. Two days later, a Facebook post signed by a woman named Kyra, who withholds her last name citing safety concerns, alleges that London sexually assaulted her three years prior. BYP100 initiates a review, places London on membership hiatus, and promises next steps "centered in a transformative and restorative justice process, rooted in compassion, accountability and a belief that no one is disposable."
Friday, November 27
From approximately 11am to 4pm on Black Friday, hundreds of protesters, including Reverend Jesse Jackson, block off stores along the Magnificent Mile. Though retailers won't detail the exact economic damage, one store manager tells the Tribune the effects were "obviously bad for us."
Monday, November 30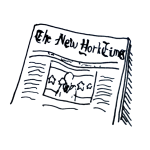 A New York Times op-ed by former University of Chicago law professor Bernard Harcourt echoes protestors calls for city officials, including Mayor Emanuel, to step down.
Tuesday, December 1
CPD Superintendent Garry McCarthy is fired by Emanuel after refusing to resign from his position upon Emanuel's request. The mayor's office released a statement in support of McCarthy the previous day, but Emanuel now tells reporters, "He has become an issue rather than dealing with the issue."
Wednesday, December 2
Emanuel states he has no plan to step down.
Thursday, December 3
Protesters stage a sixteen-hour sit-in outside the office of Anita Alvarez, calling for the State's Attorney to resign. In response, Alvarez says, "There's no way I would ever even consider resigning," and "I think it's disgusting what they're trying to do, to turn this into their own political game."
Sunday, December 6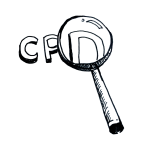 Scott Ando, head of the Independent Police Review Authority (IPRA), the agency charged with overseeing investigations into police misconduct, resigns. Emanuel appoints Sharon Fairley, a member of Chicago's Office of the Inspector General and a former federal prosecutor, as Ando's replacement. The same day, several newspapers report that the Justice Department will be conducting a probe of the Chicago Police Department's practices with regard to police shootings and investigations. Attorney General Loretta Lynch officially announces the federal probe a day later.
Monday, December 7
The city releases the video of CPD Officer George Hernandez fatally shooting twenty-five-year-old Ronald Johnson on October 12, 2014. Alvarez announces that no charges will be brought against Hernandez, showing the media a power point presentation that includes dashcam video she says shows Johnson carrying a gun. Johnson's defense attorney disputes that the video shows a gun, and accuses police of planting the weapon.
Tuesday, December 8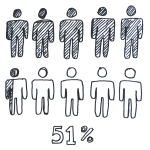 A poll of likely Chicago voters by the Chicago-based polling firm Ogden & Fry shows that fifty-one percent of Chicagoans think Emanuel should resign.
Saturday, December 26
In West Garfield Park, police fatally shoot nineteen-year-old Quintonio LeGrier and fifty-five-year-old Bettie Jones after LeGrier's father called the police to his home because of a domestic disturbance. In a statement, the police acknowledge that Jones's death was an accident. The killings spark a national outcry on Twitter. Rahm Emanuel cuts short a winter vacation to Cuba and returns to Chicago.
Wednesday, December 30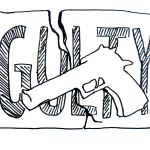 Jason Van Dyke pleads not guilty to six counts of first-degree murder and one count of official misconduct. His attorney says he may seek a change of venue for the trial away from Cook County. The same day, Emanuel holds a press conference in which he announced plans to double the number of Tasers in use to 1400, and implement training for officers to make situations "less confrontational and more conversational."
Thursday, December 31
The city releases thousands of internal emails related to the Laquan McDonald shooting.