Unapologetically boasting a narrative contrary to the age-old "American Dream," Kartemquin Films, a Chicago-based documentary film company, has created a six-part series exploring the difficulties many Americans face in earning a stable and dependable living.
Hard Earned takes a narrative approach to five families from across the country, following them in their professional and personal lives—bringing viewers into their workplaces and their homes and ultimately demonstrating just how much the amount on their paycheck can truly dominate their every moment.
The series, which was created for the Al Jazeera America network, documents almost a year in the lives of its subjects and encompasses every triumph, pitfall, and endeavor. The subjects of the series span diverse demographics: hailing from both small towns and big cities, different educational backgrounds, and with careers spanning from cashiers to high school advisors.
Though they were not chosen for any specific criteria, Maggie Bowman, the producer of the series, told me when we spoke last week that the stories were chosen to represent a wide range of experiences of those living with low-wage jobs in the United States. "One of the things we tried to do, is find people who came from all walks of life, so that viewers would be able to identify with someone—a cashier, a service worker, an advisor, a veteran," Bowman says.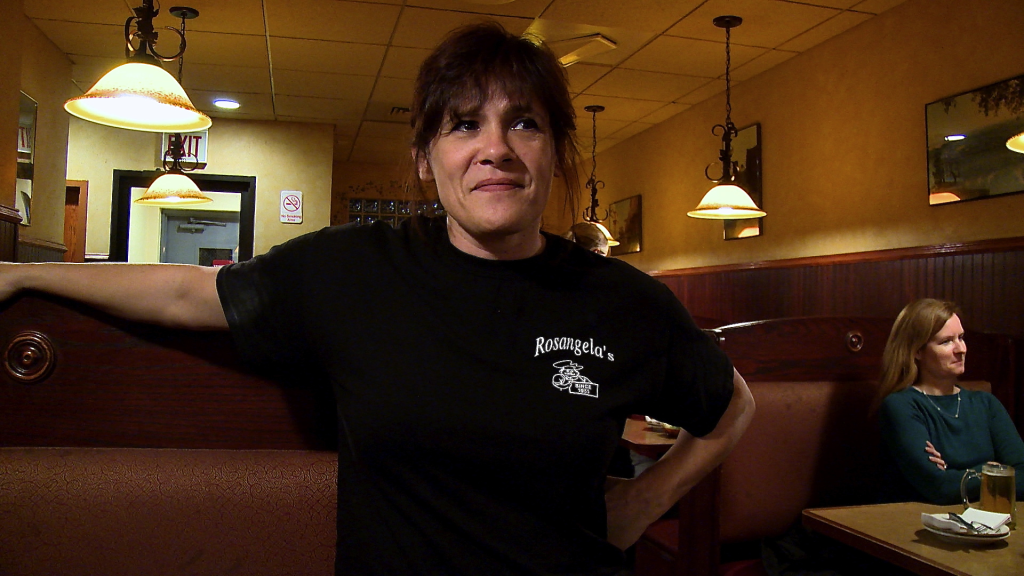 Two of the stories focus on Chicago-based subjects: fifty-year-old Emilia Stancati, a server who struggles to balance her desire for a higher salary and her inability to acquire formal experience; and De'Juan "DJ" Jackson and Takita Atkins, a young couple who travel long distances for minimum wage work and maintain daily efforts to transport their children to and from home. I spoke with Ruth Leitman and Maria Finitzo, who directed Emilia's and DJ and Takita's stories, respectively. "I'm always interested in telling the stories of characters who have no political agenda attached to their story. I told a story about someone who didn't think they had a story to tell," says Leitman, when asked about how she first approached portraying Emilia's story.
The diversity of the experiences represented by the series not only reflects the even larger variety of people struggling to earn a living, but also demonstrates accessibility for a wide range of potential audience members. As is the case with any documentary series, there is no telling what kind of knowledge audience members will enter with. "It's a human story. These stories are based in humanity and the complexity of people and their strengths and weaknesses—and getting to know them personally, helps you understand what it may be like to live in their economic reality," Bowman says.
The economic landscape of the country has vastly changed since the United States was known as a land of opportunity, where anyone could find financial stability. "We all live in an economic status that is different than it was even just twenty years ago—the middle class is almost completely gone," Bowman says.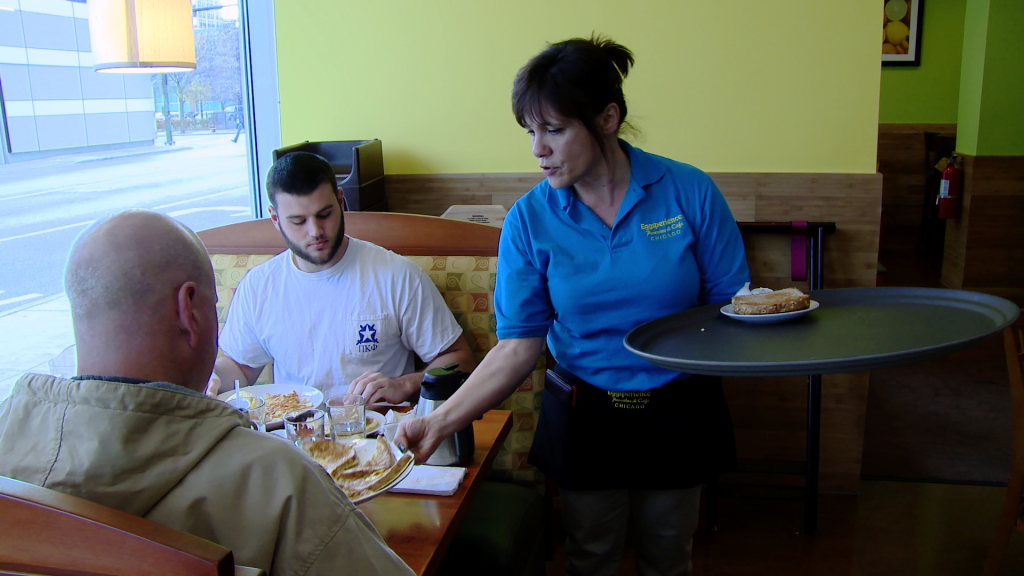 But this reality is twofold: the vastly diminishing middle class, Maria Finitzo says, also means a rapidly growing wealth disparity without much opportunity for class mobility. "America is supposed to be a place of opportunity, yet that opportunity is not there for everyone," Finitzo says. A few of the subjects work under larger corporations like Google or Walgreens, and it is clear that their minimum wage, labor-intensive work, only means a smaller labor cost for those companies. "People now work very hard and they can't get where they want to be. The reward isn't there. The people who work in those middle wage jobs, make millions for the people who own those business and corporations," she says.
While the series puts these five families' faces to the economic hardship faced by millions of Americans, it also echoes the idea that perhaps economic policy reform for lower-income families in the United States seems so out of touch in the twenty-first century because these stories are not being told. "People will often speak openly about very personal things in documentaries, but when the topic of money, and the topic of their fiscal situation, comes up, people become very tight lipped," Leitman says.
While the predicaments shown in the series are all extremely difficult, some seemingly insurmountable in the near future, the resilience of the familiar in the face of hardship is compelling to say the least. Bowman and her colleagues at Kartemquin have already been struck by the effect that the series has had on its viewers, and considering how immensely influential Hard Earned's core themes are on our daily lives, it is evident that this effect will be more long lasting in viewers' experiences. Bowman relayed one instance in which "One viewer told me, 'Well, I went [to the supermarket] and I went to check out, and when I saw my cashier, I saw them a little bit differently,' and that was kind of a moment for me to see what this series could do."