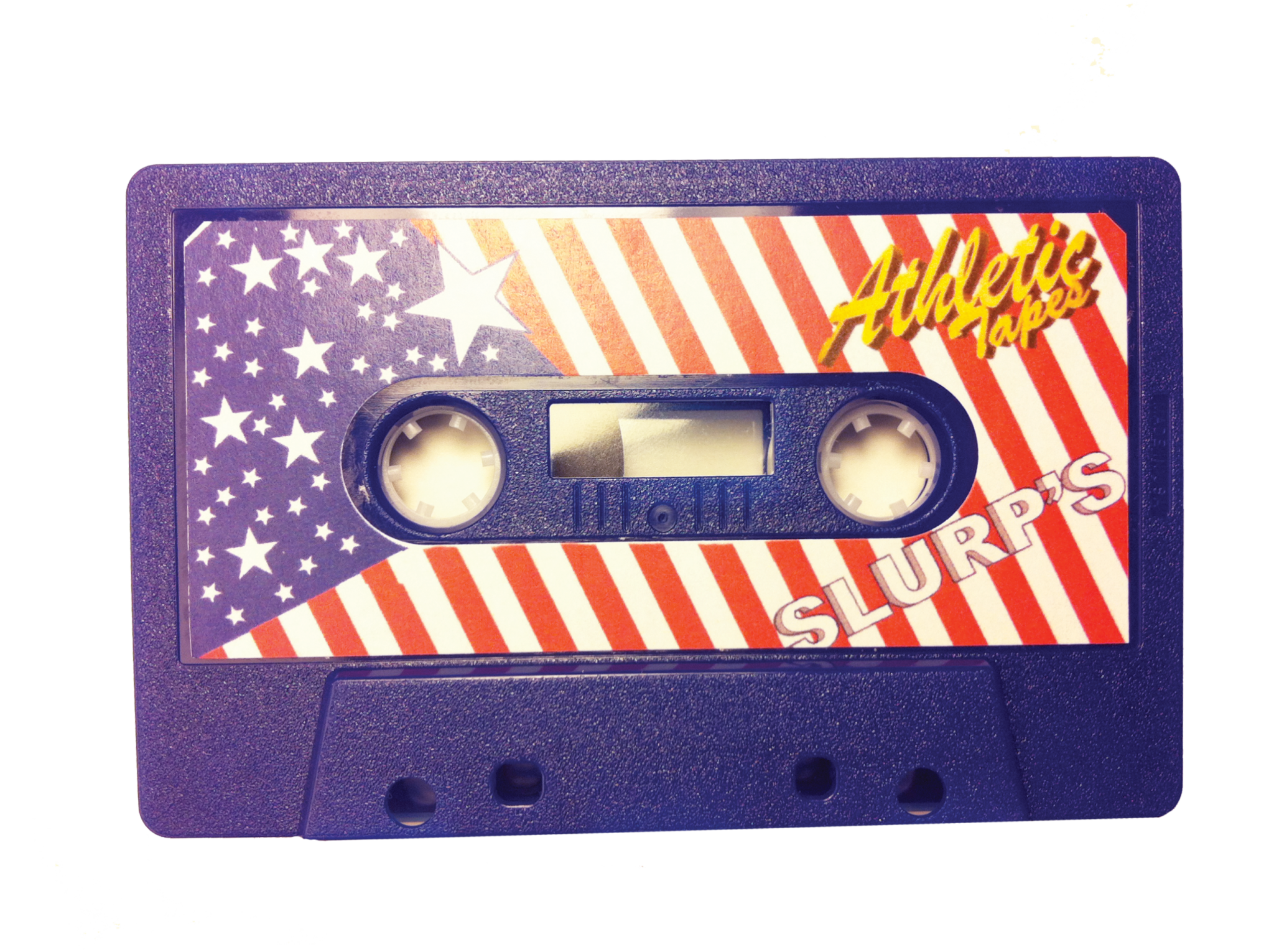 Gene Cochrane and Kalil Smith-Nuevelle call themselves "gender politicians." The two UofC students met last spring at a coffee shop where Cochrane was working, and quickly began friends and then bandmates. Now known as Slurp's Up, the duo is more than eager to jump into discussions of radical gender politics with their newly released debut album, "Text Me When You Get This."
Smith-Nuevelle plays the drums and Cochrane plays guitar. The pair played in several bands before settling upon their current two-piece. "Kalil and I were really into playing with each other," Cochrane said in an email interview. "So we kept going after everyone else stopped responding to texts, basically." Chicago cassette label Athletic Tapes released their album earlier this month.
"Text Me When You Get This," a compilation of material from the last several months, showcases the band's queer- punk ethos, voiced by Cochrane with the frenetic delivery of Talking Heads's David Byrne. Tracks veer from jangly pop harmonies ("This Is Not What I Wanted") to a riot grrrl inflection ("Tums Crumbs") and sparse post-rock ("See You Next Trip"). But "Text Me When You Get This" offers more than angst and restlessness—this is rock and roll with something to say.
Much of their music is about exploring issues of gender diversity, so they seek out safe-space venues, a designation that indicates a commitment to free expression of gender and sexuality. They prefer to play small house shows, where show organizers can more easily take steps to keep spaces safer.
Cochrane, who identifies as third gender and uses the pronoun "they," explained that finding a safe space to play can often be an uphill battle. "I've struggled a lot with escaping male voices in music—literally and figuratively," they said. "So I make a conscious effort to present femininity on stage and work in a performance style that pays homage to female and queer DIY traditions." For that reason, Smith-Nuevelle says the band "won't play at any show without female musicians."
The band makes an effort to play shows in Hyde Park, but they've also found support in a network of house venues mostly concentrated on the North Side. While in high school at the UofC Laboratory Schools, Cochrane was introduced to Chicago's DIY scene by Shelby Turner and Brian Weza, the duo behind Athletic Tapes. Cochrane says that the label owners and musicians welcomed Cochrane into their Humboldt Park home and performance space, offering support and a place to perform even when Cochrane was still "a stupid high-school kid."
Cochrane turns down their guitar at each performance to talk about gender politics or current events. "There've been a few times after Gene's monologues that people have applauded," Smith-Nuevelle said. Sometimes audiences don't know what to make of the band or don't quite share their passion, but the two agree that audience reactions to Slurp's Up has been overwhelmingly positive.
"I know that gender intersects a lot with music," Cochrane said. "But no one really talks about it. So I'm glad we're talking about it."
Slurp's Up, "Text Me When You Get This." Athletic Tapes. slurpsup.bandcamp.com