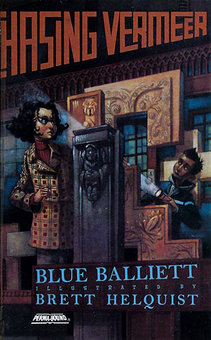 Ever since author Blue Balliett published her first novel, Chasing Vermeer, ten years ago, her readers have been made to discover the mysteries and coincidences intrinsic to their lives. By taking the real world and rendering it mysterious, Balliett fosters in children and re-instills in adults an appreciation for the magic of coincidence and connection.
Balliett grew up in New York City. As a child, she spent a lot of her time in museums. Those early experiences proved to be formative: she eventually graduated from Brown with a degree in art history. She published poetry and two oral histories shortly after graduating.
Balliett and her family eventually moved to Hyde Park, where Balliett began teaching third grade at the University of Chicago Laboratory School. She thinks back fondly on her ten years spent teaching at Lab; she describes the student body as "a wonderful little learning community." Teaching at Lab led her to write Chasing Vermeer, which tells the story of two Lab students who solve a heist at the Art Institute through their cleverness and attention to detail. She wrote the book for her students to use in the classroom, never thinking that it would end up being published. "That's why it's so wild," she admits. "I was a little bit on the wild side as a teacher." After publishing Chasing Vermeer, she quit teaching to write full time. Since Vermeer she has written four books, including Pieces & Players, which is set in Kenwood and slated to come out in the spring of 2015.
In her fiction, Balliett takes the world around her readers and reveals its intrigue and its endless possibilities. Her books differ from the typical children's novel because of the admiration and respect she has for her younger readers. She mentions her favorite book from her own childhood, From the Mixed-Up Files of Mrs. Basil E. Frankweiler, by E.L. Konigsburg, with its smart and spunky protagonists, and how important it is to her even now.
"Kids really can absorb what they read at that period," said Balliett. The mysteries she writes aren't solved by a professional Sherlock Holmes; instead, Balliett lets the spotlight shine on schoolchildren and their own unique abilities.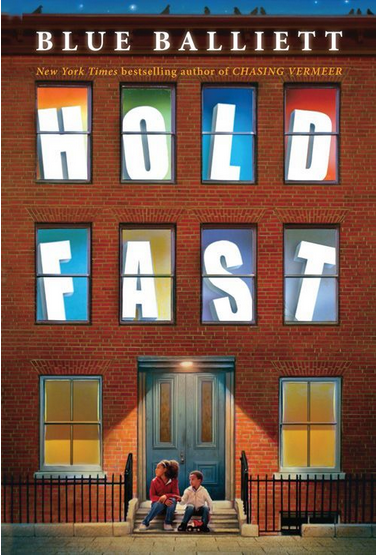 Part of the way that she accomplishes this is by ascribing great significance to coincidences and patterns. "For kids," she says, "pattern recognition is just natural." By noticing and paying attention to seemingly inconsequential things—like the pentominoes (geometric game tiles) in Chasing Vermeer—she transforms an impossible mystery into a solvable puzzle. Balliett's novels also contain plots about important cultural figures and their works: Chasing Vermeer is about a Vermeer art heist, while another novel, Hold Fast, incorporates the poetry of Langston Hughes. Balliett doesn't see these topics as too obscure for the middle-grade kids who read her books.
"It's a pleasure opening things up for kids," she comments. "I'm just hiding the vitamins in the process. What you read at that age is very important."
Chasing Vermeer and its sequels, The Wright 3 and The Calder Game, draw from Balliett's art history background, but Hold Fast, published last year, pulls from knowledge and experiences she didn't have before writing. The book's main character is an eleven-year-old girl from Woodlawn named Early Pearl, living with her siblings and mother in a shelter near the Harold Washington Library. After years of becoming more aware of what was happening to American families as a result of the failing economy, she recognized that nothing was being said about the responses of children.
"I decided I needed to get closer to these kids and use writing to shine a light, to give kids a chance to shine," Balliett explained. "I almost didn't write [it]. I said to myself, 'Oh my gosh, how can I write this book? I have to be sure I can get this right.' "
In order to "get it right," Balliett spent four years doing extensive research, eventually leading her to a little boy named Jayden who attended an after-school tutoring program at a West Side shelter. When Balliett met Jayden, he asked her what her story was, but she couldn't answer him. "He told me that everybody's got a story. At that moment," Balliett reflects, "I decided that if he could welcome me into his world of a shelter with so much generosity and grace, then I can write this book."
All of the children she met at programs like Jayden's had no problem sharing their stories: they told her about where they used to live and how they wanted to fix what was wrong. These conversations inspired the solution to homelessness Early proposes in Hold Fast.
Balliett dedicated Hold Fast to Jayden, but she isn't sure if he knows this: the only information she has about Jayden is that his mother took him and his sisters out of the shelter. She hopes that Jayden will one day realize that he has his own book.