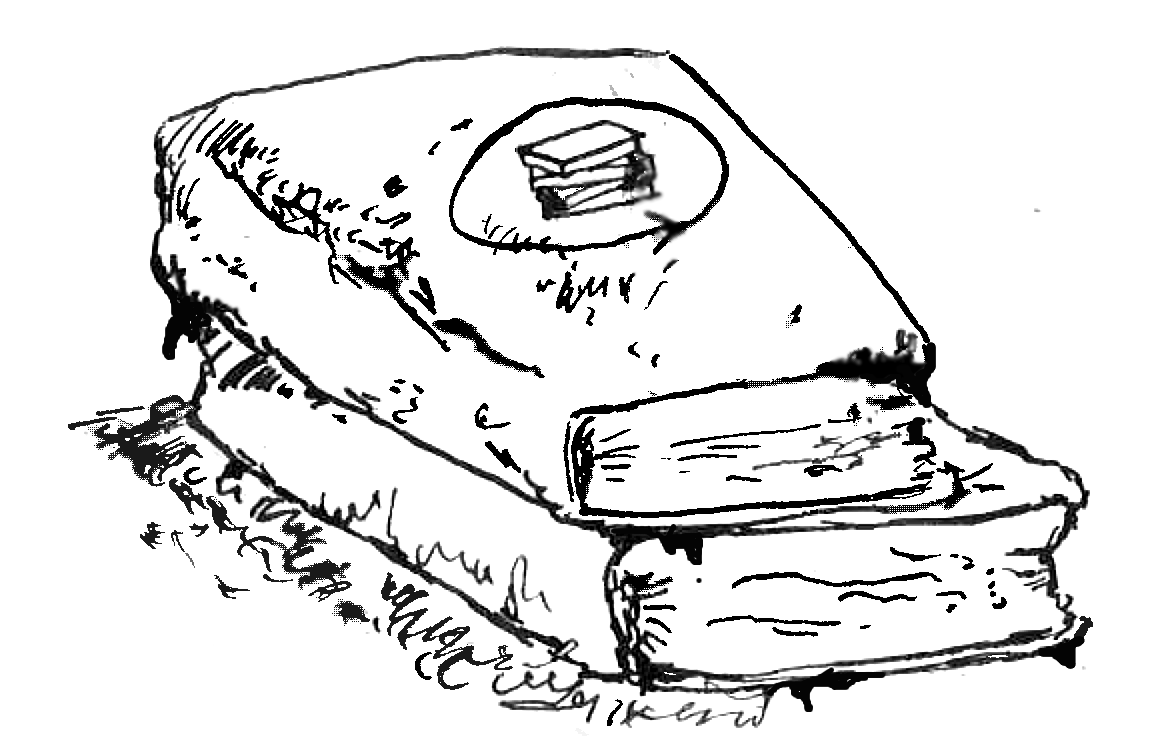 Savannah Wood sifts through crates and crates of books, trying to create a library featuring the works of black authors. She's surrounded by pots and pots of plants.
Wood is sitting in the Archive House portion of the Dorchester Projects, a formerly-abandoned residence on Dorchester Avenue refurbished to  hold a collection of 14,000 books and 60,000 art slides. She works with Theaster Gates's non-profit Rebuild Foundation, for the library he has commissioned. Today, she's been joined by the Chicago campaign Group General Economic Exchange (GEEE), which promotes "post-retail neighborly exchange"—in this case, brought potted plants for patrons to trade.
"Here I am, sorting through all these books, and here I am, watching people exchange all these plants," Wood says. "Subconsciously, I think these two ideas merged."
It was while working in the Archive House that Wood first conceived of her project, the Black Ink Book Exchange, which she describes as "not quite a library, not quite a bookstore," featuring donated books written by or about people of the African diaspora. The book exchange will have its inaugural book swap this Friday in the Washington Park Arts Incubator.
"I joke that this is a sort of [a] selfish project to begin with—really, I just wished I could have greater access to these books," laughs Wood. "But then I thought that there would also be a wider audience who also would want to have access."
Wood quickly found this wider audience when she created an Indiegogo campaign in late January. She sent the campaign to family and friends, asking for money for administrative costs. But she also asked, as an alternative, for patrons to instead donate "books that have influenced them significantly…or just really good books."
And the really good books came flowing, even from enthusiastic strangers. "People told other people, circles expanded, I started getting emails, and things just really picked up," Wood says.
Currently, the book exchange consists of a collection of more than seven hundred books. But soon the collection will morph, as patrons will replace the original books with favorites of their own. Wood wants to maintain the books' original theme, and she wants people to be thoughtful about what books they bring in to exchange, but she has also decided not to actively curate the growing collection. She's eager to see what books end up becoming most important to the community. "I'm not going to put my own judgments on their books; I want to honor them." This summer, the book exchange will also host three workshops at the Incubator, centering on the themes of reading, writing, and making.
Wood likes to spend time with the books in the growing collection. She savors their tangibility. She likes to stop and feel their texture. She admires particularly beautiful covers, which she sometimes documents on her blog.
"I've realized that what I'm most interested in is this 'inexpensive luxury,' this luxury of time," said Wood. "Allow yourself a moment of quiet, if you want; make something, if you want; make an hour for yourself. These are luxuries, but they are luxuries I want to encourage people to take advantage of."
Black Ink Book Exchange. Opens at the Washington Park Arts Incubator, 301 E. Garfield Blvd. Friday, April 18, 6pm-8pm.blackinkbe.com