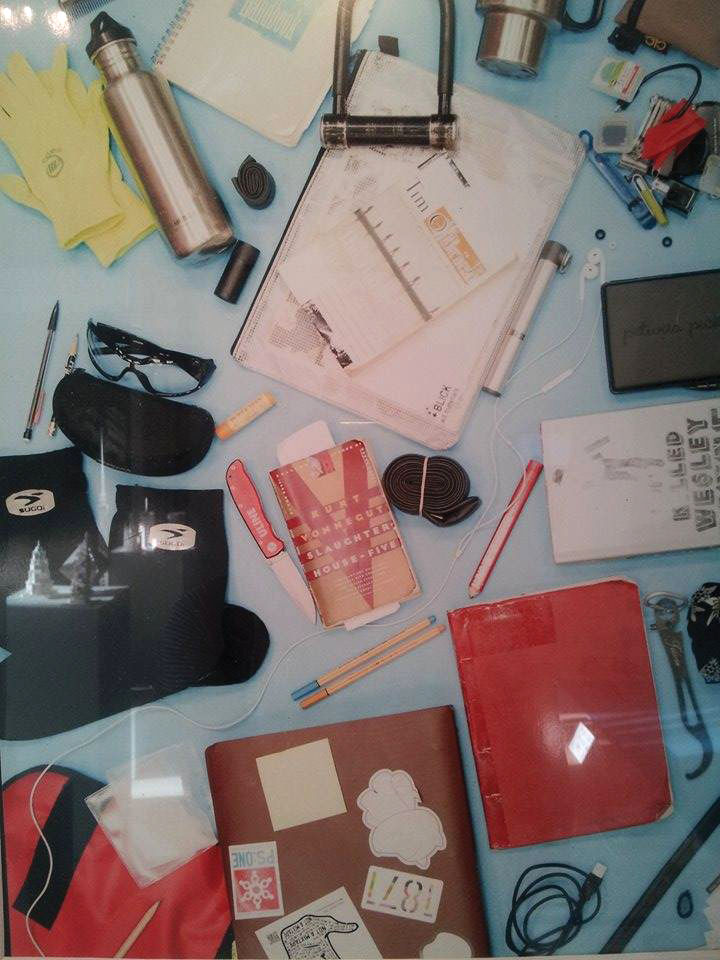 At Pilsen's Chicago Art Department, Nat Soti and Edyta Stepien ran around frantically, doing last-minute installations of pieces for their exhibition, "connect [ ] ED," and putting up tape to prevent people from venturing into restricted spaces. It was 6:29. The opening reception, funded by the MacArthur Foundation, was supposed to start at six.
Yet it was this frenetic haphazardness that lent the entire exhibition an air of genuine passion, highlighting the fact that those involved are deeply invested in the problem of youth education.
Stepien, who worked with Soti for a year to curate the exhibition and develop its concept, passionately described the motives behind this politically driven collection of works by artists and educators. "There's this concept called 'connected learning,' which aims at building an environment of community- and interaction-based learning through creativity—in theory. In reality, none of these conversations really involve artists, educators, or students."
In light of the recent closure of fifty CPS schools and the increased police presence in public schools around Chicago, this conversation is especially urgent, and artistic attempts to find a place in the ensuing dialogue, like Jayne Hileman's "Big Map II," a series of large maps on a wall that outline the "safe routes" suggested to students by CPS, are all the more provocative and crucial.
Another series of prints by Sarah Atlas, three framed pieces resembling sidewalk crossing signs combined with metal detectors and a traditional sign-post silhouette in a police hat, questioned the necessity and role of police presence and traditional safety measures within public schools.
Many of the pieces were made by educators, for whom "connect [ ] ED" served as their first foray into the art world. One such piece was a poem entitled "REVOLUTION," written in black, heterogeneous handwriting on a white wall. "I know the future fears and / awaits your possibility / I believe in your profundity." This direct address to and connection with students seemed to be missing from most other works in the space.
"The exhibition aims at examining not only education through the lens of art, but art through the lens of education," said Soti, whose video installation called "Un-Edit Learning" sums up the aims and accomplishments of "connect [ ] ED" and also focuses on the youths served by CPS rather than the policy-based dialogue that other artists interrogate.
His installation consisted of a video, projected onto two walls of the space, that displayed a loop of children from within Chicago's public school system going to rivers to collect water samples, testing the merits of self-built remote-controlled vehicles.
"This installation composes but presents our footage of learning un-edited," read Soti's placard. "In stripping away the need of telling a story or promoting a message, we are only left with students learning, doing, and making."
"Connect [ ] ED." Chicago Art Departmenr, 1932 S. Halsted St. #100-101. Through May 23; closing reception 6pm-8pm.(312)725-4223. chicagoartdepartment.org