Three students—an apprentice violin-maker, a veteran, and an aspiring novelist—sit around a sparse but cozy room in a college residence hall in west suburban Naperville. The eclectic trio makes up about one-tenth of the student body of what is now called the Shimer Great Books School, a program of North Central College and the latest iteration of a storied 165-year-old Illinois institution. Just this past September, campus building Seybert Hall became Shimer's central administrative locale after the school was acquired by North Central. Prior to that, it independently operated as its own accredited institution for about a decade while renting space on the Illinois Institute of Technology's (IIT) Bronzeville campus.
With the move to North Central, Shimer's identity and its ability to exist as a unique educational institution have been called into question as the Shimer community reckons with a new logistical framework for the school's existence. Enrollment has dropped significantly in recent years, with the small school's operations becoming less and less financially stable. Shimer's board of directors sought the acquisition deal as a practical and secure path forward—but students and faculty who were largely kept out of the process now fear the worst for their beloved school.
"I'm just not hopeful it will survive," said Katya Schexnaydre, a 2016 alum who worked against the move to Naperville while she was a student. "Shimer is going to disappear." Stuart Patterson, current chair of the Shimer program, however, stressed that the program's unique teaching method and structure have been preserved at North Central, with classes resuming "in perfect continuity." Patterson, who has been a faculty member for fourteen years, said the school's multiple past campuses and logistical arrangements spoke to the endurance of its core identity.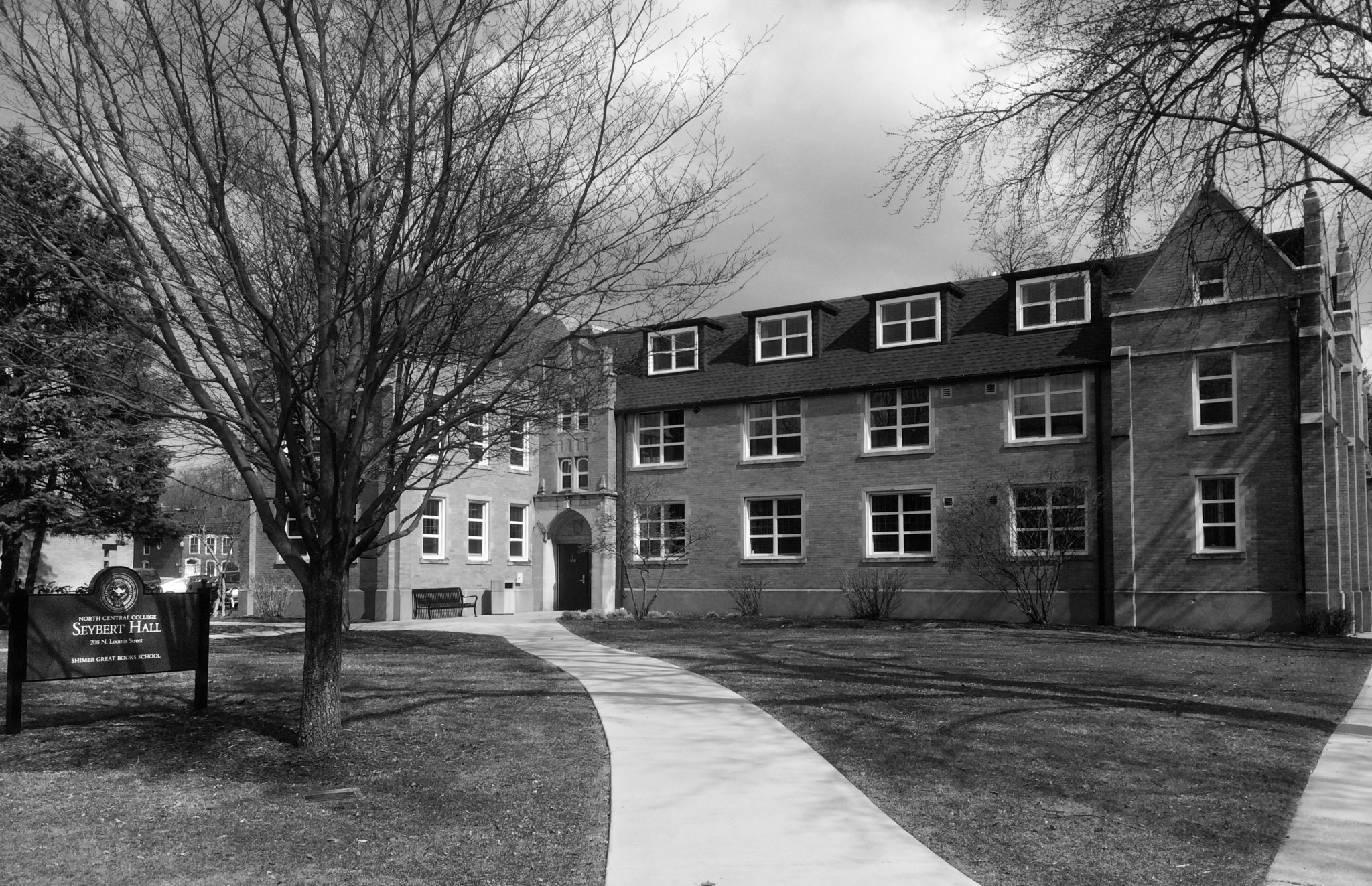 Rare is the accredited academic institution whose very existence is questioned. Shimer, though, has always been one-of-a-kind, and discussion over issues that are difficult to resolve is the very core of its identity. For nearly seven decades, Shimer has been a Great Books school—one of a handful of small liberal arts colleges around the country that focus on immersive reading and discussion of classic primary texts, a group which includes St. John's College, which has campuses in Maryland and New Mexico, and Gutenberg College in Oregon. Shimer's particular Great Books format was modeled after Robert Maynard Hutchins's framework for the University of Chicago, created during in the 1950s as part of the school's long and close relationship with UofC. The relationship began when then-president Frances Wood Shimer sought University president William Harper's support in 1895, at which point it became the Frances Shimer Academy of the University of Chicago.
Under Frances Wood Shimer, the school was first a secondary school, and later a "conservative and structured finishing school for young women who desired exposure to a liberal arts education," according to a study of Shimer presidents conducted by a doctoral student at Loyola University Chicago in 1983. After Shimer's retirement, the school was reshaped into a junior college during its early years with the UofC before a 1944 UofC Department of Education study recommended reshaping the curriculum to match the Hutchins framework. The current curriculum's structure, largely preserved from the 1950s, requires that students take half of their courses from a set of core reading classes. The remaining electives are open to individual choice, but all syllabi center around primary materials, often read in the original Ancient Greek or Latin.
In Shimer classes, students are given the floor as individuals. Professors are referred to as "facilitators," meant to nudge rather than control discussion. "Ideally, they're just there making sure you stay on task," said senior Abby MacLachlan, "not tell you, 'This is what you need to know.'" Students hold the floor during class time, and each discussion develops through the individual voices in the room.
"What makes Shimer so unique is that we focus on Great Books but expand it to very contemporary analyses," said Ann Dolinko, a professor at the school. At Shimer, she continued, students read the founding documents of Western political theory with an eye critical to the shortcomings of most of the texts' white male authors. The average syllabus for a Shimer course contains around nine books on the reading list for a trimester. Such extensive reading is key, Dolinko said, in order to foster "not sloppy critiques but a serious engagement."
✶ ✶ ✶ ✶
Such a focused and beloved learning philosophy has guided Shimer for its long history, which has been defined by cycles of physical relocation and financial stress. Shimer has existed on four different campuses in its 165-year history. It was created by the state General Assembly in 1852, as a seminary in the then-unincorporated 460-population western Illinois town Mount Carroll, some eleven miles from the Iowa border and twenty-five years after the state's first higher learning institute, McKendree University, was founded as the Lebanon Seminary outside of St. Louis.
The school was poor but relatively stable for its early years after the seminary's board sold the school to its president Frances Wood—perhaps due to her frugality; according to the Loyola University study, after a brief financial downturn in 1857, she was forced to finish construction on a new campus building herself, serving as the "architect, engineer, and interior designer." (And, per urban legend, Wood married Henry Shimer, a stonemason who worked on the school, to settle a debt.) But by the 1950s, the school began reporting serious financial troubles , separating from the UofC in 1958 and going through what is referred to as the Grotesque Internecine Squabble—between liberal students and faculty and the conservative school president over drug use, bureaucracy, and political activities of faculty members—in 1967, resulting in about half of faculty resigning and leading to a decade of turmoil, both cultural and financial. Bankruptcy and near closure in 1973 was followed by the exploration of a merger with fellow Great Books school St. John's College before a brief actual closure in 1977. A faculty coalition emerged lead by Don Moon—currently a trustee of the Shimer College Foundation—presented a "small schools" plan that was adopted by the board, which again filed for bankruptcy to restructure its crushing debt.
The next year, the board sold the Mount Carroll campus and moved to suburban Waukegan, on Chicago's North Shore. Enrollment increased from a few dozen students to around 400 while in Waukegan, but the administrative costs of operating an independent campus while trying to boost enrollment still proved financially overwhelming for the small school. And so, the school decamped for the city, leaving behind the Shimer Historic District in 2006 and returning to exist within a larger institution again, taking up residence at IIT's campus in Bronzeville. (The Mount Carroll campus was purchased by the Campbell Center for Historic Preservation Studies, which in 2016 changed its name to the International Preservation Studies Center and spun off management of the fourteen-acre campus to a nonprofit board. As a result of losing a federal grant, the center relocated this March and the board attempted to offload the campus onto the city. Mayor Carl Bates and city attorney Ronald Coplan responded by referring to it as a "money pit if you ever wanted a money pit" and an "unattractive nuisance," respectively. It is also home to the 250-tree Frances Shimer Memorial Arboretum, planted in 2012.)
"Part of our identity is struggling," said Steve Zolno, an author and education consultant based in the San Francisco Bay Area who serves as president of the alumni association and alumni representative to the school's board. As a small school, Shimer's revenue from tuition has always been limited, making it difficult to pay the host of expenses and bills that come with operating any college. The school's years at IIT were particularly tumultuous, financially and otherwise. In 2008, then-newly-appointed president Thomas Lindsay moved to expand Shimer's board and suppress Shimer's tradition of governing by community consensus. Enrollment continued to drop while, internally, students and faculty struggled with fears that Lindsay would attempt to reorient the school's curriculum towards his own politically conservative views. According to Zolno, the changes Lindsay attempted "brought alumni out of the woodwork" to protect Shimer's identity and prevent a "180 degree change." The school eventually fired Lindsay in 2010, leading to its payment of $80,000 to him to settle his wrongful termination lawsuit, an alumni blog reported later that year.
In 2014, another moment of turmoil emerged when the school topped one of the Washington Monthly's rankings of the "Worst Colleges in America," leading to briefly renewed national and international attention, including an essay questioning the ranking by British writer Jon Ronson in the Guardian. (In response, Shimer president Susan Henking raised questions around the ranking's interpretation of the source data and methodology, as did the then-president of fellow Great Books school St. John's, who is also a former chair of Shimer's board of trustees.)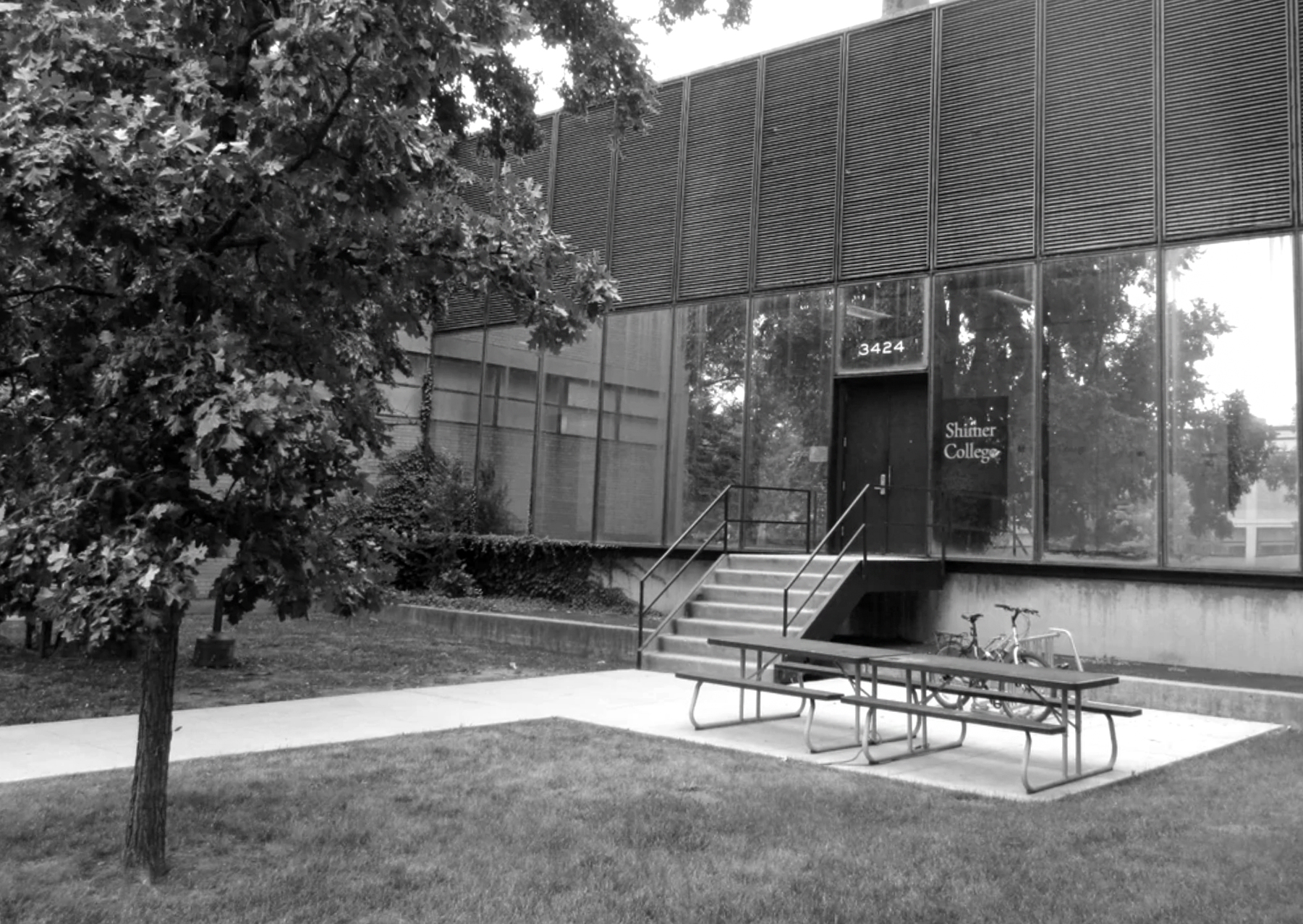 During these tumultuous years, the board began to seek more permanent financial stability through acquisition by a separate institution. The deal for North Central to acquire Shimer College was publicly announced in May 2016 and finalized last June.
✶ ✶ ✶ ✶
By the time students were informed of the upcoming changes at an April 2016 meeting of the Assembly, Shimer's student government body, the school was well on its way to becoming the Shimer Great Books School at North Central College. For many in the Shimer community, the announcement felt like a betrayal, and for newer students like Alex Wolfram, who was a sophomore Assembly member at the time, a shock. "We really felt the board had sold us out," said Schexnaydre. The leadership of Shimer, a school so committed to debate and self-determination, had made a crucial decision with wholly inadequate, if not nonexistent, group discussion.
"You felt like people were listening to what you were saying and paying attention," said Tommy Elwell, a current student, regarding self-government and the Assembly. "But I think the circumstances around the move kind of revealed the fact that we didn't have as much power as we thought." Many students, past and present, felt that the move weakened Shimer's commitment to its central mission and revealed disappointing truths about the school.
"The whole thing was kind of presented as this foregone conclusion, and there was this narrative of Shimer being this quasi-autonomous institution" at North Central, said Wolfram, now a student trustee and soon-to-be graduate, in an interview. "We'll have our own building, and we'll have our own admissions process—that was kind of the original narrative."
From the board's perspective, acquisition was the only way for the school to stay afloat. "We were nearing a point where bills were going to start coming due which we just couldn't meet without some help." said Patterson, citing a sharp downturn in admissions after the school's first few years in Chicago. "We were a thread away from having to close the school," remembered Zolno, who was on the board when moving to North Central first became a possibility and recalled how acquisition seemed like the only option. Administrators were confident that Shimer's core identity and interests would be protected in the new campus environment.
Shortly after that April 2016 Assembly meeting, Wolfram drafted a letter, credited to "Some Concerned Shimerians," calling for an Assembly vote on the acquisition. "External determinations as to the desires of any community, even if made with the best of intentions, are wrong," the letter reads, going on to cite recent examples of major decisions at the school that were approved by the Assembly: the removal of Thomas Lindsay, the move from Waukegan to Chicago. Within days of the letter's release, an Assembly vote was held, and the merger approved, but according to Wolfram, "the whole thing was kind of a sham." The members were given just a few days' notice to organize, and the administration didn't provide any requested details about the merger, he said. A board member did tell the Assembly the school would close without the deal and the "blood would be on all of [their] hands," Wolfram recounted.
After that vote, there was "general silence" about the merger until last spring, between the agreement being signed and the actual move to Naperville, Wolfram said. "It was like pulling a thread; as students start investigating and begin to push back a little bit, the whole narrative that was presented just completely unraveled." Promised autonomy with regard to practices like admissions standards and a single concentrated academic space on the North Central campus were reneged upon, and North Central administrators cut the number of Shimer classes, he added.
It is impossible not to see patterns in the ebb-and-flow cycles of influence on the school's decisions that have been afforded to and affected Shimer's students, faculty, administrators, and board in times of crisis. In 1977, after a secret nine-to-eight ballot was cast to close the school, word of the closure "filtered slowly until the entire student body was numbed," a student wrote in the Freeport Journal-Standard.
In the process of becoming part of North Central, Shimer students have lost other features of their curriculum. Tutorials, for example, were a popular avenue for students to propose and pursue courses, often one-on-one with a professor, on, as current student Rocky Gutterman put it, "Really whatever caught my interest at the time." This is much less accessible in Shimer's new existence at North Central. Students complained about trying to create a personalized tutorial only to be either directed to a North Central course covering a similar topic or given a sequence of bureaucratic hoops to jump through. Filling out forms and meeting with administrators may be unavoidable for today's average college student. Gutterman, though, described finding such tasks jarring and daunting in comparison to the personal interactions he and other students had come to expect when speaking with Shimer professors about courses and academic paths.
The move also heightened financial and practical concerns for a number of students who attended Shimer at its IIT campus. The cost of moving to Naperville, and the accompanying tuition increase to North Central's higher rates, presented an insurmountable burden for many students who declined to continue their education in Naperville. Others have remained in Chicago, and now commute. Emily Billington, a sophomore, estimated that about two-thirds of Shimer's student population still lives in Chicago. The trip is a lengthy and expensive one, an hour on the Metra each way.
Shimer's relocation to Naperville was a sore spot for students from the beginning. "When you're told that you're going to be moved twenty miles to the suburbs, there's going to be opposition," said current student Elwell. Additionally, many students relied on being in the city for finding work outside of school. Schexnaydre, who herself held part-time jobs throughout her time at Shimer, said that a common concern was that a Naperville location would not provide the same plentiful opportunities for working students that the Bronzeville location had.
Recent Shimer students had developed strong personal ties to their IIT environment as well, and many describe feeling out of place in North Central and the Naperville community. "We're now a funny little school in the middle of suburbia," said Sophie Juhlin. Sitting in the Seybert Hall lounge, she points to a car outside taking its time driving down the street. Cigarettes are banned on North Central's campus, so rebellious Shimer students have taken to smoking their cigarettes on slow drives around the perimeter of North Central's campus.
✶ ✶ ✶ ✶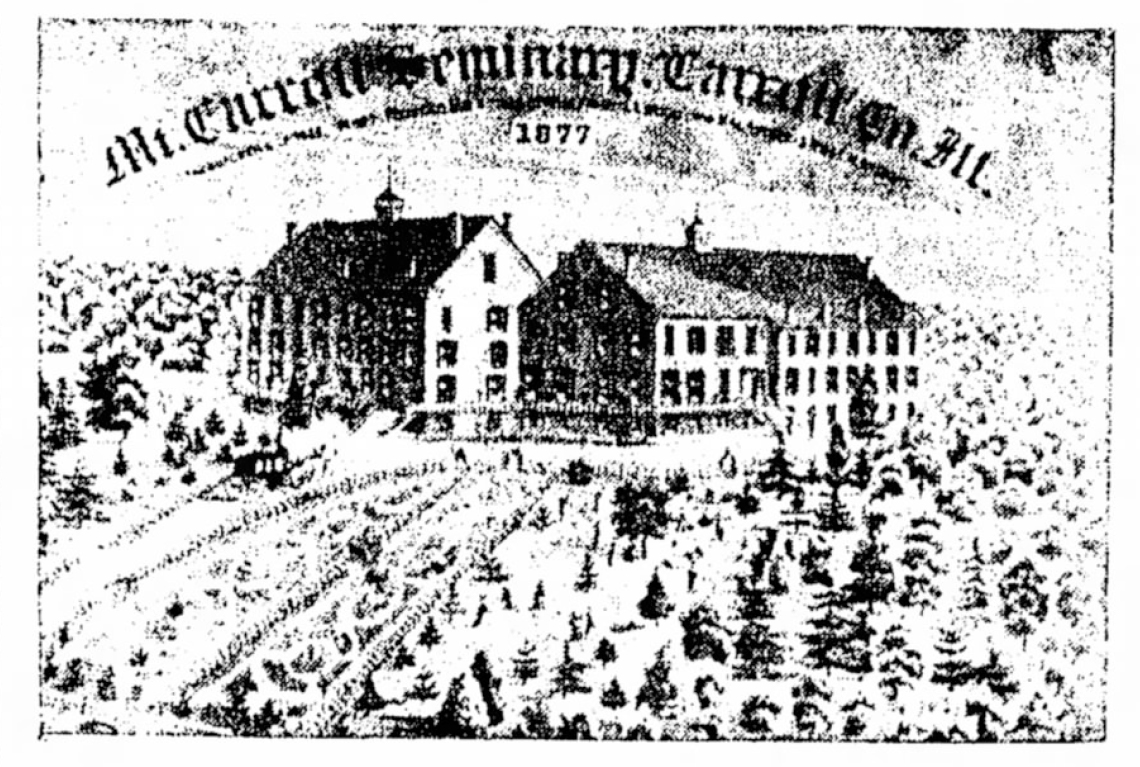 There is also the question of the Davis Trust. In his will, executed in 1967, Mount Carroll farmer William Davis named Shimer as a beneficiary of a trust created by his will, to receive thirty percent of whatever is left after the trust has paid out $2,000 a year to three primary beneficiaries and their children. One of those original beneficiaries is still alive, as are two children of another, but according to a 2017 audit of Shimer's books, the school stands to inherit some four million dollars, which would triple its assets as of that audit. However, potentially due to the acquisition by North Central, Shimer might not ever see any of that; the will specifically defines Shimer College as being an educational nonprofit based in Mount Carroll—though as of last July, the school is still named as a "remainderman" in trustee reports.
In 2001, according to records obtained by the Weekly, a Shimer board member at the time attempted to have the Davis Trust dissolved so the secondary beneficiaries—Shimer, Mount Carroll, the Mount Carroll Fire Protection District, and some Masonic charities in the area—could collect on the gifts owed to them. In his response, city attorney Coplan wrote that "some in the community" had raised questions about Shimer's eligibility, given the wording of the will, though adding that he did not "at least on the surface, think there is any such merit to any such argument." The trustee wrote days later that this was an "absurd position" and demanded Coplan conclude it meritless. Coplan, while adamant that the city government wouldn't bring a challenge to the school's eligibility, wrote that the city couldn't assure the Shimer board that community members would not raise the issue in proceedings around the will. He also wrote that the Trust's attorney had indicated that the trustees were not all on board with the plan to dissolve the Trust, as the Shimer board member had written. The Shimer board member did not reply, according to records provided to the Weekly by Mount Carroll. Attorneys for the Campbell Center for Historic Preservation Studies told the Carroll County Review that year that they would "aggressively" fight attempts by Shimer to have the money "sent to Waukegan."
In an email to the Weekly, Coplan—whose client, Mount Carroll, stands to receive fifty percent of the trust's residual payout and, per the wording of the will, would appear to receive more should Shimer be deemed ineligible—wrote that though there may have been informal conversations in the city around Shimer's eligibility since it "packed up and left" in 1978, there is nothing currently pending in court over the matter as "litigation would be premature" and that the city doesn't hold a position on whether or not Shimer can receive its payout. When asked to confirm whether or not Mount Carroll would receive more money than it is currently allotted if Shimer is deemed ineligible, Coplan wrote, "I believe that the will speaks for itself. If you feel the need for an interpretation you should seek counsel to assist you."
Multiple requests for comment on this issue sent to the Davis Trust's current attorney and to North Central's communications office went unreturned by press time, though the sale agreement between Shimer and North Central specifies that North Central would use funds from the trust to support Shimer programs. The listed phone number for the Campbell Center has been disconnected.
That is not the only legal dispute ensnared in the merger. In September 2017, James Ulrich, who had served in multiple faculty and administrative roles at Shimer since 2003, including as Chief Operating Officer, filed a lawsuit against Shimer, North Central, and Henking, alleging that administrators had reneged on a promise for a post-merger position at Shimer for him, claiming over $540,000 in lost pay and tuition for children. All three defendants have filed to dismiss the suit, which is still pending in Cook County court. Requests for comment sent to Ulrich's attorney went unreturned.
✶ ✶ ✶ ✶
To many throughout the Shimer community, the combination of new changes at Shimer—from financial burdens to existence among suburban mundanity—threatens the school's very foundation. Describing earlier existences as "Old Shimer" and the North Central situation as "New Shimer" (or "Dead Shimer") is common.
"I think everybody pretty much understood that, as an independent entity, the college was not viable. The real question was, will this new arrangement actually be better than just sort of letting the thing resolve itself in a more…dignified way," Wolfram said, later saying he felt the curriculum had only been "somewhat preserved" and was "watered-down" by the removal of tutorials, changed admissions standards, and cuts to Shimer electives.
Students and faculty, though, do not unilaterally see the move to North Central as a slide downhill.
Many pointed to the expanded opportunities available at North Central. "Scaling up means more rules," said Shimer chair Patterson, "but also access to far more resources." More financial aid and discounting, for example, is possible for Shimer students from North Central. Patterson pointed to aid possibilities as a potential balance for higher tuition and living costs, but acknowledged it was too early to tell whether it fully made up for the increases.
Shimer students can also now take North Central classes, and Shimer professors have begun teaching some as well. While some professors viewed the added teaching burden as an annoyance, and some students have resented the changed curriculum offerings, others looked forward to a new environment.
Dolinko, who is teaching an introductory "Gender, Women, and Sexuality" course at North Central this spring, sees a new opportunity to bring diverse voices into the classroom. The class will contain around thirty-five students, far more than the typical Shimer class which ranges from five to thirteen. "I intend to teach it very similar to a Shimer course, though," said Dolinko. "I'm excited to broaden the scope of the Shimer method."
Students have broadened their scope as well, with many adding on North Central majors and minors to their Shimer foci. "There is a lot of room to specialize or take courses that are more outside Shimer's curriculum," Juhlin remarked. For example, Billington, who is planning to pursue creative writing after graduation, is completing a North Central English writing minor and taking creative writing classes not offered within Shimer.
At North Central, Shimer students can now take a broader range of classes, join sports teams, and swim at the athletic center's pool. Although exciting, these increased amenities also heighten fears that the small community will become subsumed into a much larger, very different college. A common worry is that existence among North Central's proliferation of business majors and athletes will force Shimer to assimilate. "Adjusting from a small, intimate setting to a large one brought upon a huge atmospheric change," Shimer student Darcae Holmes told the North Central Chronicle, the school's student newspaper, in January.
Many who are currently attending or working at the school feel that dire predictions about the school's intellectual future will not be realized. "I sympathize. Shimer at North Central is not what [the students] signed up for," Patterson said, regarding frustrations and fears about the move. "Still, everyone I've talked to at [North Central]is interested in making Shimer shine as Shimer."
"Shimer continues whether we think it does or not," Juhlin said. "We have this enduring identity that can never be taken away from us, no matter what umbrella we're under." Repeatedly, students and faculty spoke to the power of the Shimer spirit, cultivated in those discussion-based classrooms. Zolno, the alumni president and board member, stressed that it is now up to those in the community to maintain the school's underlying philosophy. Shimer students are proud of their variety of backgrounds and how a diverse array of experiences has given them practiced ability to exist as individuals in unique spaces and positions. They are hard voices to silence. "We worry about assimilation, but we're just so different," Juhlin pointed out.
Those who have been involved in the school for years recollect similar concerns arising at other moments of turmoil. In many ways, the recent hubbub around the move is nothing new. Shimer was a rural and suburban school for most of its 165-year history. Recent complaints from students and alumni who now cannot imagine Shimer in the suburbs remind Dolinko of the changes she has been through with the school. When the school moved to IIT from Waukegan, there were complaints from Shimer community members who didn't want to live in the city. "Everyone said, 'Oh my gosh, I don't want to live in the city!'" she said. "Now students say, 'How can we possibly have Shimer when we're not in the city?'"
"What I've learned from twenty-two years at Shimer is not to expect what's going to happen, because unexpected things happen," Dolinko said. "I'm curious to see how it evolves, and it's very hard to predict. I mean, there's interesting, intellectual, weird people everywhere. I have a feeling some of them will pop out here too."
Dolinko pointed out that her email address is now attached to the North Central url, noctrl.edu. "No control!" she said, amused. All may agree Shimer has lost a measure of control, again becoming a small and very singular school within a large, more typical institution. Some of the Shimer students, faculty, and alumni have responded with panic, holding dear to them what they see as the founding principles of their community. Others have opened their arms to no control, adjusting to circumstances with pervading confidence in the strength of Shimer's philosophical drive.
Shimer in 2018 remains in physical existence, still teaching a small group of students how to think, read, and discuss in accordance with its abiding philosophy. Its future, as ever, remains difficult to predict. What is more certain is that, for what could be a very long while, the world's foremost experts in the Socratic seminar will be sitting around a room, in Seybert Hall or elsewhere, debating: "Is Shimer dead?"
✶ ✶ ✶ ✶
Additional reporting by Sam Stecklow
Sarah Fineman is a contributor to the Weekly. She last wrote about Wooded Island park steward Jerry Levy in May 2017.