Sometimes I can drive through one area of my ward and feel like I'm in a third-world country and that ain't right. It's just not fair to have a block that has five boarded up homes and no one seems to care," said Lashonda "Shonnie" Curry, a 7th Ward aldermanic candidate to an auditorium of University of Chicago student activists at a People's Lobby event in early January. One of Curry's plans as alderman is to create an ordinance that holds banks accountable for maintaining the upkeep of foreclosed properties in the ward.
Curry is one of eight candidates running for alderman in 7th Ward. The oblong ward, which includes parts of South Shore, South Chicago, Calumet Heights, Pill Hill, Jeffrey Manor, and South Deering, has the second-most candidates of all the fifty aldermanic races in Chicago. Most of the recent media spotlight, though, has focused on Curry, incumbent Natashia Holmes, and Keiana Barrett, chief of staff under former 7th Ward Alderman Sandi Jackson.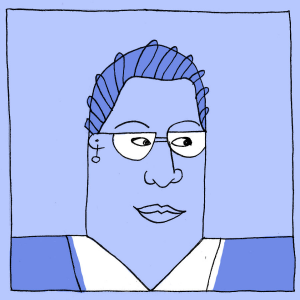 In February 2013, Rahm Emanuel appointed Holmes, one of sixty-five candidates, to the position of alderman when Sandi Jackson, wife of former Congressman Jesse Jackson, Jr., was forced to resign after pleading guilty to accounts of tax fraud. While Sandi Jackson was one of the city's highest-profile politicians, frequently in the national media, Holmes, who moved to the 7th Ward ten years ago from Florida, has maintained a decidedly low profile over the past two years. She declined to be interviewed for this article.
"There's a strong sentiment that people don't want someone who has been appointed by the mayor. A strong sentiment that it's time to relinquish her role as alderman," said Curry in an interview with the Weekly. According to a recent Sun-Times article, the $2 million Emanuel Super PAC, which is contributing funds to the reelection bids of the mayor's most loyal City Council supporters, is supporting Natashia Holmes.
Yet Holmes received only 484 signatures on her election petition, just eleven more than she needed to make it onto the ballot. Her petition was then challenged by several members of the community, possibly linked to opponent Keiana Barrett's campaign.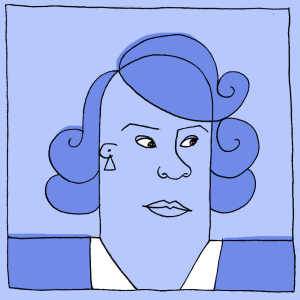 "Based upon my engagement with my neighbors as I've been door-knocking, one of the common things that I hear is many don't know who the current alderman is," Barrett told the Weekly in a phone interview. When Sandi Jackson resigned from her position as alderman, she advocated for Barrett to take her place, but Emanuel, purportedly taking a stance against the cronyism that has defined 7th Ward politics for years, selected the unknown Holmes. Since being forced to relinquish her post under the convicted Jackson, Barrett has been working as a top administrator at CPS. Barrett declined to say whether or not she would support the mayor in the upcoming election.
"What's been missing is found leadership," Barrett said. "Leadership that has a comprehensive and sustainable plan for redevelopment that's going to address public safety, that's going to address economic development and job creation as well as ensuring that we have high performing neighborhood schools."
When asked how she is assuring voters that her term as alderman will not look like Jackson's, she responded simply with, "My name is Keiana Barrett."
"I'm proud of my reputation and my brand of leadership," she continued. "My role as chief of staff was to implement the vision of Alderman Jackson, now as an aldermanic candidate my plan is to execute and deliver my plan for how we transform and sustain the 7th Ward." According to many accounts, Barrett ran Jackson's office, while Jackson travelled to and from D.C. throughout her term.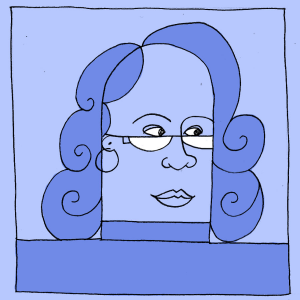 This election will be the first in three decades in which neither a Jackson nor a Beavers will be on the ballot. William Beavers, a former cop who was also convicted of tax evasion, served as alderman of the ward from 1983 to 2006 and was succeeded by his daughter, Darcel. Understandably, many residents of the 7th Ward are disillusioned with their alderman's office.
" 'They all say that they're going to do something and then they get into office and they do nothing.' That's what [residents of the ward] say," Curry says. Curry, who was fielded by the People's Lobby, a left-wing activist and political organization, is arguably the most progressive of the candidates on the ballot, and has been endorsed by the People's Lobby's aldermanic slate, Reclaim Chicago.
During a recent evening phone bank at her campaign headquarters on 71st Street, Curry discussed the challenges of running a grassroots campaign.
"A major hurdle especially when it's grassroots is running up against the machine," she says. "It takes dollars to run a campaign successfully and effectively.
"The reality is that I'm running up against Natasha who was appointed by the mayor, so she's Rahm's pick," she continues. "And I'm also running up against Keiana Barrett who's Sandi Jackson's former chief of staff and those are Jackson dollars behind her."
Curry's top priority as alderman is reducing crime and incarceration by increasing community dialogue with the police through the Chicago Alternative Policing Strategy (CAPS) program as well as the number of police on foot and bike.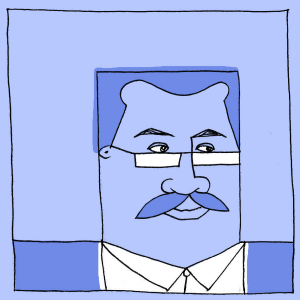 "My goal is to make sure that I'm improving my community, engaging in a community policing strategy that takes a comprehensive, holistic look at the variables that contribute to crime," she says. "I believe that mass incarceration is not the answer, and that we can't talk about crime until we talk about education and jobs. So we have to make sure that we're holding our government accountable for creating jobs in our community that our young people can obtain."
Alongside her husband, Pastor Yehiel Curry of Shekinah Chapel, Curry has been organizing in her community for nearly two decades, and cites her father's work on Harold Washington's campaign as a major inspiration for her decision to enter Chicago politics.
"I am running because of what I've been seeing in this neighborhood," she says. "I believe there are many people like me…who live in communities like mine who had a vision for what their lives in their communities could be like and it did not come to pass. Not because they didn't pull themselves up by their bootstraps…It happened because barriers were put in place—institutional barriers—that prevent people from having access to that slice of the American dream," said Curry.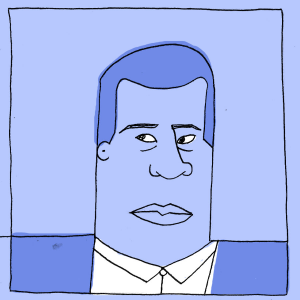 In spite of the intense competition among the candidates, there is a general consensus about the major issues facing the ward: crime, unemployment, unresponsive city services, and food deserts are among the topics that came up repeatedly in conversations with the candidates and at debates.
Since the 1970s, residents say, what was once a middle-class ward with good schools and a robust economy has a taken a dive for the worse. Anna Johnson, a forty-year resident of the ward and stay-at-home mom, remembers the days when there were strip malls and grocery stores being built in her ward.
"On 106th and Torrance, there used to be little mom-and-pop grocery stores, she says. "But they're no longer there. There needs to be something that people can walk to. Something like Jewel or Walmart."
Johnson has a long list of 7th Ward woes, including toxic air pollution leaking from nearby factories like the animal food company Agri-Fine and steel company A. Finkl & Sons ("You can't go outside without your eyes burning") and poorly funded public schools ("Bathrooms weren't up to standard and I'm just talking about the regular stuff: workable toilets, tissues, soap").
Barrett and Curry attest to a similar decline.
"Having grown up in South Shore in the early 1970s, I realized that the community was a much different place. It was comprised of working-class families, many of which worked at the U.S. Steel mill on the Southeast Side of Chicago and were very much engaged in supporting small businesses that were in our community—a lot of cohesion amongst neighbors and there was a vibrancy," says Barrett, who moved back into the ward from Kenwood only two years ago.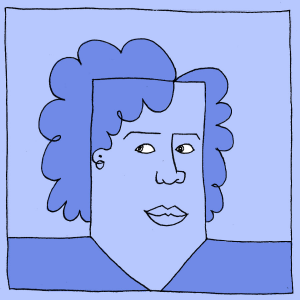 "I noticed that things began to diminish over time, services began to diminish," said Curry. They became infrequent, just lackluster, you know, something as simple as trash collection. Alleys were once clean. Trash was once picked up regularly."
Notwithstanding its many troubles, the 7th Ward is teeming with resources, including miles of lakefront, rich housing stock, access to public transit, undeveloped land, and the Chicago Lakeside Development. Of course, each of the candidates has a vision for how these resources should be tapped into. Each claims the 7th Ward could elect a strong, accountable leader this time around. Other candidates for the race include financial director Flora "Flo" Digby (who was recently endorsed by the Sun-Times), information technology manager Gregory Mitchell, Joseph Moseley II, community organizer Margie Reid, and City employee Bernie Riley.
Despite the media buzz surrounding Holmes, Barrett, and Curry, it's difficult to predict which candidate the 32,000 registered voters in the 7th Ward will elect on February 24th. A February 3 poll by Ogden & Fry for Aldertrack found that half of the voters surveyed in the area still hadn't decided whom to vote for in the race. Natasha Holmes was leading with fifteen percent, followed by Barrett with ten percent, and Curry and Gregory Mitchell with seven percent. The lack of commitment is not surprising considering the number of candidates and the dearth of campaign funds.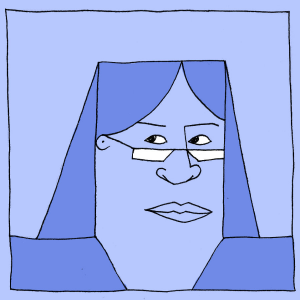 "Building brand identity is very expensive and in a crowded field, money will play a large factor deciding who makes the runoff," Ogden & Fry said.
Although Johnson says she will support Curry on February 24, many residents of the ward that she has talked to are skeptical that any of the candidates can produce change. Given the history of the 7th Ward—and the history of ward politics in general—it's easy to understand why residents aren't jumping to rally around any of the candidates.