School's out, the weather's finally warmed up, and twilight stretches long, but by our count, there's no time to put your feet up this summer. In our biggest summer guide yet, we've compiled almost forty festivals, fests, fiestas, fairs, parties, celebrations, concerts, and carnivals to fill your sunny South Side summer days.
✶ ✶ ✶ ✶
✶ ✶ ✶ ✶
Neighborhood
Fiesta Back of the Yards
W. 47th St. between S. Ashland Ave. & S. Damen Ave. Friday, June 8, 5pm; Saturday, June 9 and Sunday, June 10 beginning at noon. Three-day mega pass for unlimited rides, $50 in advance; $60 after June 8. (773)-523-4416. bit.ly/backofyards
The Back of the Yards Neighborhood Council has put together yet another jam-packed, three-day Fiesta celebrating its community. There will be performances all weekend, including Carmen Jara and Orgullo Costeño. Bring your fiercest talents and dance skills for the Miss Back of the Yards Scholarship and a Mexican polka competition. (Amy Qin)
Bronzeville Summer Nights
Friday, June 15, E. 47th Street from S. Drexel Blvd. to S. Lake Park Ave.; Friday, July 20, E. 43rd Street from S. Cottage Grove Ave. to S. Greenwood Ave; Friday, August 17, E. 47th Street from S. King Dr. to S. Cottage Grove Ave.; Friday, September 21, 43rd Street from S. King Dr. to S. Cottage Grove Ave. All events 6pm–9pm. (773) 268-7232. bit.ly/BronzevilleSummerNights2018
Quad Communities Development Corporation presents the sixth annual Bronzeville Summer Nights, focused on promoting exposure and commerce in Bronzeville and nearby neighborhoods. To start off, aplomb and Sassy Thrifters will be vending vintage fashion, and Dante Hall will headline the June events. The traditional trolley will be available to provide rides, and Divvy and Small Shop Cycle & Service will partner with the Bronzeville Bike Tour. Make sure you put all these events on your calendar and come out to enjoy what Bronzeville has to offer. (Rod Sawyer)
Chinatown Summer Fair
2200 S. Wentworth Ave. Sunday, July 15, 10am–8pm. Free. (312) 326-5320. bit.ly/chinatownfair
The 40th annual Chinatown Summer Fair is back and better than ever, complete with a procession of Dragon and Lion Dances and all of your favorite artisans and Chinese eats. Bring friends and family alike to this popular street fair! (Amy Qin)
Silver Room Block Party
53rd St. & S. Harper Ct. Saturday, July 21, noon–10pm. silverroomblockparty.com
Hyde Park gallery The Silver Room hosts its fifteenth annual block party this year, which we expect will shut down 53rd Street with music, events, food, and more—but don't expect them to give away any details this early. All we, and you, know is that the theme this year is "Beautiful People"—which means you, every South Side resident and Weekly reader. (Sam Stecklow)
Fiesta Del Sol
Cermak Rd. between S. Ashland Ave. & S. Morgan St. Thursday, July 26, 5pm–10pm; Friday, July 27 and Saturday, July 28, 11am–11pm; Sunday, July 29, 11am–10pm. Free entry, unlimited ride passes available for $45–60. (312) 666-2663. RSVP at fiestadelsol.org
Pilsen's Fiesta Del Sol, the self-proclaimed "largest Latino festival in the Midwest," attracts over a million attendees every year with carnival rides, soccer games, live entertainment, and more. Fiesta Del Sol is also tobacco and alcohol-free, making it the perfect family event. The carnival is organized by (and a fundraiser for) the Pilsen Neighbors Community Council, a longstanding neighborhood nonprofit. Hop on a ride and support the community in one fell swoop! (Kristen Simmons)
Pilsen Fest
18th St. & S. Blue Island Ave. Saturday, August 18 and Sunday, August 19, noon–10pm. $5 donation. (773) 517-1616. pilsenfestchicago.com
With a variety of local artists, fresh food, and locally sold goods, Pilsen Fest will showcase the neighborhood's rich cultural diversity (in partnership with El BeiSMan, a collective of Latinx journalists and educators). Get ready for an outdoor fest unlike any other. (Kristen Simmons)
South Shore Summer Fest
South Shore Cultural Center, 7059 S. South Shore Dr. Sunday, August 19, 3pm–8pm. chicagoevents.com
Sponsored by K-LOVE 97.9 FM and Green Mountain Energy, the South Shore Cultural Center will host the seventh annual South Shore Summer Fest. A highlight of the festival is sure to be the performances of R&B singer Jeffrey Osborne and the South Shore Drill Team. A late summer event to look forward to, keep an eye out for more information as the season goes on. (Rod Sawyer)
Festival de la Villita
4400 W. 26th St. Friday, September 7–Sunday, September 9. Friday, 5pm–10pm; Saturday and Sunday, 2pm–11pm. chicagoevents.com
The long-running three-day festival and parade celebrates Mexican culture and independence from Spanish rule. Over the course of the weekend, 26th Street becomes host to about one hundred vendors selling food, drink, crafts, and art, along with activities for kids, carnival rides, and traditional dancing lessons. On Sunday, the 26th Street Mexican Independence Day Parade comes to an end at the heart of the festival. (Emeline Posner)
79th Street Renaissance Festival
W. 79th St. & S. Racine Ave. Saturday, September 8, 10am–7pm; Sunday, September 9, 10am–5pm. Free. (773)723-3557. bit.ly/79th-ren
At the 79th Street Renaissance Festival, one of the longest-running neighborhood festivals in Auburn Gresham, there's no shortage of things to explore. Enjoy wonderful food, games and activities with your family; watch performers in several genres (from modern dance and blues to hip-hop); support small local and community vendors. There is still time to donate or become a sponsor, vendor, or performer. (Maple Joy)
Culture
Sixth Annual Juneteenth Celebration
Culture Connection 360, 400 W. 71st St. Friday, June 15, 6pm–10pm.
A. Philip Randolph Pullman Porter Museum, 10406 S. Maryland Ave.
Saturday, June 16, 10am–4pm. RSVP at bit.ly/2018Juneteenth. $10 suggested donation. cultureconnection360.com
Most every Black person knows that Juneteenth is the oldest known celebration commemorating the end of U.S. slavery, on June 19 in 1865, originating in Galveston, Texas. It took a whole two years after the Emancipation Proclamation of 1863 for this news to reach the state of Texas—on that day the celebration was born. For the past six years Culture Connection 360 and TheBlackMall.com have honored the celebration with a two-day outdoor festival that includes include live performances, guest speakers, cultural workshops, raffles, prizes, music, and food. Each day of this family-friendly cultural celebration begins with an official libation or toast in remembrance of the ancestors. (Nicole Bond)
Dyke March
Piotrowski Park, 4247 W. 31st St. Saturday, June 23, 2pm–6pm. Free. dykemarchchicago@gmail.com. bit.ly/DykeMarch2018

This "grassroots mobilization and celebration of dyke, queer, bisexual, and transgender resilience" kicks off at Little Village Academy, 2620 S. Lawndale Ave. Participants will march about a mile from there to the post-march festival at Piotrowski Park, where there will be food for a suggested donation, performances from artists such as McKenzie Chinn of Growing Concerns Poetry Collective, and lots of groups tabling, including free HIV testing with Howard Brown Health. Children are welcome, and Chicagoland Rainbow Families and Chicago Childcare Collective will have a children's area with face paint and other activities. (Olivia Stovicek)
Bantu Fest
Midway Plaisance, 60th St. & Ellis Ave. Saturday, July 28, 10am–10pm. Free. (773) 676-7239. bantuentertainment01.com
The Bantu Fest will promote diasporic cultural exchange, diversity, unity, and, naturally, love. It's only right that the fest will do so through a dizzying variety of food and activity: dishes from South Africa, Haiti, Belize, Jamaica, Nigeria, Ghana, Cameroon, Mexico, Brazil, Puerto Rico, the U.S., Liberia, Senegal, the Dominican Republic, and many more will be available. There will also be live bands and DJs, performances, drumming and dancing, fashion shows, vendors, arts and more. To top it all off, there'll be an after-party at Kenwood event space Room 43—tickets sold separately. (Rod Sawyer)
Bud Billiken Parade
Route starts at S. King Dr. & E. Oakwood Blvd; post-parade festivities at Washington Park, southeast of E. 51st and S. King Dr. Saturday, August 11, 10am. Apply online to participate in the parade, $50. College scholarship application due Monday, June 30. Free. (773) 536-3710. budbillikenparade.org
Go "Back to School Back to Work" with the eighty-ninth annual Bud Billiken Parade. This historic Black parade—the country's oldest and biggest, with hundreds of thousands of attendees—has celebrated the end of summer and put local children front and center. Marching bands, drill teams, floats, and other youth organizations will take to the streets through Bronzeville, meeting at the end of the route for "after-parade" vendors, giveaways, and more performances. Parade organizer Chicago Defender Charities is also accepting applications from college-bound high school seniors for $2,500 scholarships. And if you can't make it out, catch the live coverage on WLS-TV. (Hafsa Razi)
Slow and Low: Chicago Lowrider Festival
S. Loomis St. and W. Cermak Rd. Sunday, August 12. Free. To be a vendor, apply online at bit.ly/LowriderMarket by July 31. chicagolowriderfestival.com
The Weekly's photo essay last year highlighted the souped-up automotive beauty and friendly rivalries found at this Pilsen procession of refurbished jalopies. Now in its seventh incarnation, the Lowrider Festival has grown quickly over the last few years, and this year "goes deep," as the festival's website puts it, with mariachi bands, a performance by lore-sharing ensemble Calpulli Ocelot-Cihuacoatl, and "a very special awards ceremony honoring Lowrider familia." (Bridget Newsham)
Windy City Carnival
Midway Plaisance, 60th St. & Ellis Ave. Saturday, August 18, 12pm–9pm. Free. (708) 250-6780. windycitycarnival.com
If you've never experienced any of the amazing festivals held in the Caribbean islands, you'll be able to get a taste at the Midway Plaisance through Windy City Carnival's Parade of Bands Competition! Like many summer festivals, this one will be jam-packed with bands, spectacular costumes, vendors, food, and so much more. But you'll also find "impassioned masqueraders," mas bands, Caribbean cuisine, and family-oriented cultural events. (Rod Sawyer)
Food
Growing Home's Summer Block Party
Wood Street Urban Farm, 5814 S. Wood St. Saturday, June 9, 11am–3pm. Free for residents of Greater Englewood. $10 suggested donation. (773) 434-7144. bit.ly/growing-home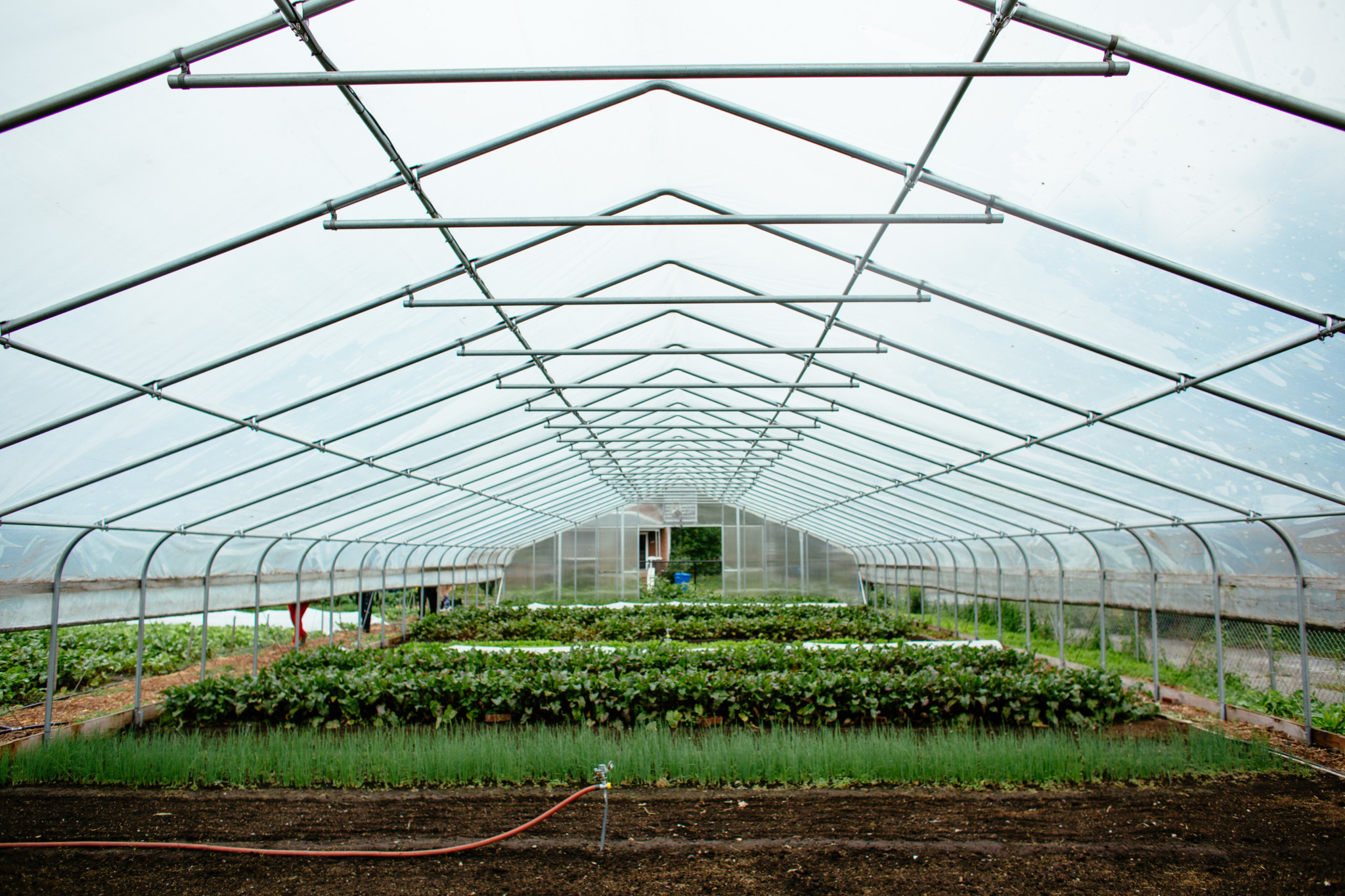 Bring your family, friends, and neighbors to Growing Home's second annual block party. In addition to the usual good music and good food, you can enjoy public tours of the Wood Street Urban Farm and get a taste of their produce. There will be activities for children and a bouncy house to let loose on. (Maple Joy)
Real Men Cook (Father's Day Cook-Out)
Hales Franciscan High School, 4930 S. Cottage Grove Ave. Sunday, June 17, 3pm–6pm. (773) 285-8400. $15, $5 children under 12. realmencook.com
Real Men Charities will be hosting their Father's Day cookout in multiple locations around Chicago, featuring various events that promote health and wellness for families and children. For the first time this year there will also be a sit-down dinner and gala at the Quarry Event Center in South Shore. Whether you opt for the gala or a traditional cook-out, come out to serve your community, celebrate fathers, and enjoy food from Black chefs around the city. (Rod Sawyer)
Chicago Food Truck Festival
1600 S. Wabash Ave. Saturday, June 23, and Sunday, June 24, 11am–7pm. $0–10, tickets required. (312) 380-9762. chgofoodtruckfest.com
Food trucks have been around since 1866, back when they were wagons. This June, they'll be out in force at the Chicago Food Truck Fest. The biggest food truck festival in the state (according to their website) will feature fifty food trucks, a sangria garden, outdoor games, and live music. The event will also have outdoor restrooms and baby changing stations. General admission tickets are free, required, and good for one of the two days. VIP tickets are $10 and come with early admission and one drink. (Adam Przybyl)
First Annual Chi-Town Hot Sauce Expo
Toyota Park, 7000 Harlem Ave, Bridgeview, Illinois. Saturday, June 23 and Sunday, June 24, 10am–6pm. $10 in advance, $15 day of. Beer & BBQ Platter $40, 21+. VIP package $100, 21+. Children ten and under free. chitownhotsauceexpo.com
Perhaps you thought a new Chicago hot sauce expo would feature various hot sauce tastings and competitions. You thought right, but you did not imagine what hot sauce company High River Sauces did, which was a two-day extravaganza—one of the "Spiciest Journeys in Your LIFE"—with a decidedly metal-apocalyptic tinge. Aside from featuring over forty hot sauce makers from around the country, you may "Enter At Your Own Risk" to witness various kinds of wrestling matches, a cocktail competition, a beauty pageant, and extreme-eating challenges with names like "The Italian Beef Sandwich of Destruction" and "Deep Dish Pizza of Doom Challenge." (Julia Aizuss)
Tacos y Tamales Festival
16th St. & Peoria St. Friday, July 20, 5pm–10pm; Saturday, July 21, and Sunday, July 22 noon–10pm. Free. chicagotacofest.com
Green Curtain Events is throwing its third annual open-air festival inspired by the Tianguis, a traditional Mexican and Central American open-air market. Spend your weekend in Pilsen with tacos, tamales, tortillas, and tequila tastings, as well as other attractions that don't start with the letter T. (Rachel Kim)
South Loop Beer & Cider Fest
Chicago Women's Park & Gardens, 1801 S. Indiana Ave. Saturday, July 28, 4pm–7:30pm. 3pm entry for VIP guests. Tickets $15–$85. 21+. Rain or shine, no refunds. southloopbeerfest.com/tickets
The third annual South Loop Beer & Cider Fest promises all the craft beer you could ever want from Illinois (and the nation at large). Buy a ticket to experience over a hundred beers, live music, and "craft beer-centric activities." Proceeds will benefit the Chicago Women's Park and Gardens. (Rachel Kim)
Jerk, Seafood, & Vegan (JSV) Festival
2400 S. Dearborn St. Saturday, September 8 and Sunday, September 9, noon–10pm. Free. (877) 973-4423. jsvfest.com
The second annual "JSVFest" promises to "stimulate your appetite" with all the summer foods you've been craving: jerk, seafood, vegan, soul, vegetarian, barbecue, and sweets. There will also be live music, arts and crafts, and games for every member of your family to enjoy. (Rachel Kim)
Arts
Thirteenth Annual Lake Meadows Art Fair
E. 33rd St. and S. King Dr. Saturday, June 16–Sunday, June 17, 11am–8pm. Free. Free parking. (312) 593-0230. lakemeadowsartfair.com
Local artists and artisans have gathered in Bronzeville to showcase and sell their creations every Father's Day Weekend since 2005. This open-air marketplace features fine art, prints, books, jewelry, wearable art, accessories, and collectibles of every kind. This year's featured artist is Gwen Pruitt, from the Kenwood gallery and café Tangible Things. (Nicole Bond)
Fifth Annual Beverly Art Walk Fundraiser
Beverly Area Arts Alliance, 10122 S. Wood St. Friday, June 29, 7pm–10pm. $75. RSVP at bit.ly/BeverlyArtWalk2018
In celebration of and commitment to the annual Beverly Art Walk (taking place this year in late September), the Alliance Headquarters are hosting a fundraiser whose proceeds will support live music at the walk. Sure, the event will feature food and drink—but in a Far South Side twist, your support will also get you a special Frunchroom with WBEZ Sound Opinions host and anti–R. Kelly crusader Jim DeRogatis, a silent auction, and live music by Neil & Janet de los EEUU. (Bridget Newsham)
African Festival of the Arts
Washington Park, 5531 S. King Dr. Friday, August 31–Monday, September 3. $15–$40 for one-day tickets; $40 for weekend pass. To be a vendor, apply online at bit.ly/AIHUSA2018 by July 13. (773) 955-2787. aihusa.org
Every Labor Day weekend for nearly three decades, Washington Park's festival grounds become a "simulated African village" under the direction of Africa International House. The attractions include a drum village-within-the-village, quilting, a marketplace, and much more. You'll have to wait a bit to see who the artists for this year are, though; last year's included Wyclef Jean and Taylor Bennett, Chance's brother. Or just buy a ticket anyway—it'll almost certainly be worth it. (Bridget Newsham)
Lit
Printers Row Lit Fest
S. Dearborn St. between Congress Pkwy. & Polk St. Saturday, June 9, and Sunday, June 10, 10am–6pm. Free entrance; $2 for access to headliners and additional prices for specific events. printersrowlitfest.org
The Midwest's largest free literary fest will feature more than 200 author panels, cooking demos by celebrity chefs, and family-friendly activities. This year's headliners include National Book Award winner Joyce Carol Oates, singer and poet Jamila Woods, and many others. (Amy Qin)
Soulful Chicago Book Fair
E. 61st St. between S. Cottage Grove Ave. and S. King Dr. Sunday, July 15, 10am–8pm. Free. (646) 359-6605. soulfulchicagobookfair.com
Calling all book lovers to attend the third year of Woodlawn's only full-day outdoor literary extravaganza! The book fair is the brainchild of Asadah Kirkland, who was the manager for many years of the gone but not forgotten Afrocentric Bookstore in downtown Chicago. Hundreds of authors from every genre convene to share their written words throughout the day. The day features poetry readings, interactive engagement with the authors, book signings, musical entertainment, and more. You don't want to miss the chance to connect with some of your favorite authors or discover some new favorites. (Nicole Bond)
Music
Harper Court Summer Music Series
Harper Court, 5235 S. Harper Court. First Thursday of each month, starting June 7; 6pm–10pm. Free. (773) 947-0024. More information at harpercourtmusic.com
Kick off the summer with the first installation of Hyde Park's monthly summer music series. Let KAINA's sweet and soulful voice serenade you, then jam out to Afrobang beats by Calid B., a Chicago-based producer and DJ. Finally, close out the night with Alan King, one of Chicago's original house DJs. (Amy Qin)
Chicago Blues Festival
Millennium Park, 201 E. Randolph St. Friday, June 8–Sunday, June 10, 11am–9:30pm. Free. cityofchicago.org
Celebrate one of Chicago and the South Side's greatest cultural contributions to the world at this year's installment of the city-sponsored Blues Fest, which is the largest free blues festival in the world. Special foci of this year's festival include a retrospective of Delmark Records, the country's oldest independent blues label, and its founder Bob Koester; Maxwell Street harmonica virtuoso Little Walter; and the legendary Mavis Staples. (Sam Stecklow)
Ruido Fest
Addams/Medill Park, 1301 W. 14th St. Friday–Sunday, June 22–24, 3pm–10pm. $159–$169 for three-day general admission, $64–$99 for one day. Children 10 and under free. ruidofest.com
Ruido Fest, the "only three-day Latin music festival in the country," will return for its fourth season with headliners including cheeky ska outfit Panteón Rococó and cumbia sonidera group Los Ángeles Azules, fresh off a stop at Coachella. A series of after-parties at Belmont's Sleeping Village will bring edgier acts, including Mexico City electronica-meets-cumbia band Sotomayor and Guadalajaran avant-goth oddballs Descartes a Kant. (Christopher Good)
Mamby on the Beach
Oakwood Beach, 4100 S. Lake Shore Dr. Saturday, June 23–Sunday, June 24. $79 per day, $109 for the weekend general admission; $119-$139 per day, $189 for the weekend VIP. mambybeach.com
The South Side's lakefront festival returns full-strength this year, chock-full of beloved local artists including Common, Joseph Chilliams, Towkio, Jamila Woods, CupcakKe, ShowYouSuck and more, plus a DJ set from recent Weekly cover star Ric Wilson. The festival's organizers have also partnered with rape victim advocacy organization OurMusicMyBody to work to provide a safe time for all attendees. (Sam Stecklow)
28th Annual Chosen Few DJs Picnic & Festival
Jackson Park, E. 63rd St. & S. Hayes Dr. Saturday, July 7, 8am–9pm. General assembly starts at $40, VIP $175. Packages for groups, tent spaces available. Children under 12 free. chosenfewdjs.com
Just like the Chosen Few DJs skyrocketed from high schoolers spinning at school dances and basement parties to internationally celebrated producers and pioneers of house music, their once-intimate July Fourth picnic is now a huge house music festival, tens of thousands of attendees strong. This year's guests include DJ Spen, Karizma, and Teddy Douglas of the Basement Boys; Ralphi Rosario from Hot Mix 5; and Sheree Hicks. And if Saturday's festival isn't enough, join the Chosen Few DJs Thursday to Sunday for a kick-off party, pre-party, after-party, and closing party (see facebook.com/thechosenfewdjs for details). (Hafsa Razi)
Back Alley Jazz
Various locations on S. Paxton Ave. between E. 73rd and E. 74th St. Saturday, July 14, 2pm–8pm. Free. hydeparkjazzfestival.org
Curators Fo Wilson and Norman Teague know how to revive the South Shore jam session tradition: with a brand-new block party, spanning four garages and more than a dozen local talents. Jazz fans might come for singer Maggie Brown or saxophonist Greg Ward, but the highlights range across genre (91.1 FM DJ Rae Chardonnay; Bomba con Buya) and medium (writer-photographer-painter-filmmaker RJ Eldridge; multimedia percussionist Mikel Patrick Avery). (Christopher Good)
My House Music Festival
W. Cermak Rd. & S. Morgan St., Pilsen. Saturday, August 11–Sunday, August 12, noon–10pm. Free. myhousemusicfest.com
If you like house music and gerunds, then boy, do we have good news for you. This year's My House fest will be headlined by Tim "Spinnin" Schommer, the Mixcloud maven, and Kenny "Jammin" Jason, perhaps the only DJ to win the Billboard DJ of the Year award and retire from a career at the Cook County Sheriff's Office. Sets by Julian "Jumpin" Perez, Gene Hunt, and Cqqchifruit will round out the weekend. (Christopher Good)
Villapalooza  
W. 26th St. & S. Central Park Ave. Saturday, August 25. Free. villapalooza.org
Villapalooza welcomes all ages to its eighth annual day-long music festival in Little Village. Listen and dance to local and international musicians, watch various performers take the stage, and look at the work of local artists while enjoying delicious and authentic Mexican dishes, of course. (Maple Joy)
Chicago Jazz Festival
Millennium Park, 201 E. Randolph St and Chicago Cultural Center, 78 E. Washington St. Wednesday, August 29–Sunday, September 2. Free. cityofchicago.org
The Chicago Jazz Festival, one of the city's most popular traditions, offers something for just about anyone. This time around, there'll be spoken word by Young Chicago Authors on Thursday, a tribute to Dr. Muhal Richard Abrams on Friday, a set by Parliament-Funkadelic's Maceo Parker on Sunday, and a series of second-line processions by the Big Shoulders Brass Band throughout the event. But the centerpiece for the festival is one last encore from legendary pianist, Chicagoan, and soon-to-be retiree Ramsey Lewis on Saturday. (Christopher Good)
Riot Fest
Douglas Park, 1401 S. Sacramento Dr. Friday, September 14–Sunday, September 16. $189.87 for a three-day general admission pass; prices go up from there. riotfest.org
The West Side's most controversial festival returns, though neighborhood outcries regarding its presence in Douglas Park seem to have largely subsided this year. Sporting a lineup featuring few Chicago locals aside from Twin Peaks and Liz Phair, organizers still put together an…eclectic group, ranging from Beck to Pussy Riot to Blondie to both Flogging Molly and the Dropkick Murphys, which feels like overkill. However, to make it up to the pop-punk diehard in each of our hearts, blink-182 and Sum 41 are both scheduled to play. (Sam Stecklow)
World Music Festival
Various locations, including the Chicago Cultural Center and Millennium Park. Friday, September 7–Sunday, September 23. Free. worldmusicfestivalchicago.org
In mid-September more than fifty musical groups from twenty countries will descend on Chicago for a two-week celebration of international music. It's Chicago's World Music Festival—the largest of its kind in the United States—put on by the city's Department of Cultural Affairs and Special Events. The organizing committee hasn't yet released specifics about this year's lineup, but, as always, we can look forward to the all-night Ragamala concert celebrating Indian classical music, the El Grito concert at Millennium Park, and the Global Peace Picnic. (Emeline Posner)
Hyde Park Jazz Festival
Multiple locations along Midway Plaisance and in Hyde Park, Woodlawn, and Kenwood. Saturday, September 29, 1pm–midnight, and Sunday, September 30, 1pm–9:15pm. Suggested $5 donation. For preferred seating at indoor venues, Jazz Pass $125. (773) 665-4682. hydeparkjazzfestival.org
For a festival that uses everything from churches and university halls to banks and the Midway Plaisance as venues, an ever-evolving lineup is only to be expected. The recently released lineup for the twelfth annual Hyde Park Jazz Festival does not disappoint: headlining the two-day event are pianist and MacArthur Fellow Jason Moran and saxophonist Ravi Coltrane. But on the schedule you'll also find beloved local musicians and groups such as vibraphonist Thaddeus Tukes performing with pianist Alexis Lombré, the Kenwood Academy Jazz Band, "uncategorizable" experimental jazz musician Ben Lamar Gay, Havana-raised composer Angel D'Cuba, and the NuBlu Band, who will be performing with The Majestic Gents for a "night of Chicago Steppers." One of the best things about the free festival (although they do ask for a $5 per family donation to keep the festival sustainable) is that you can make of it exactly what you want—traverse the neighborhood to catch your favorite performances, or settle in at the Midway Plaisance for the day, or take it as it comes. (Emeline Posner)
✶ ✶ ✶ ✶