If you're looking for a bit of "thriftspiration," the thrift store chain Unique, owned by the Savers thrift store brand, offers high-quality, lightly-used wares (or "treasures," as Unique employees call them) for low prices. Among the racks and shelves of donated items is a chance to find something truly distinctive. A mug made to look like a rat, a wonderful nightgown you didn't even know you wanted, or a hat that says "You're Grape" are just a few examples of the great finds that can make a trip to Unique so special. There are three locations on Chicago's South Side, in Gage Park, Bridgeport, and McKinley Park, two of which are a short walk from the Orange Line.
Upon entering a Unique, you'll see similarities to many other chain thrift stores—fluorescent lighting, long racks of clothing, a small selection of toys to choose from, and a corner dedicated to home furnishings and appliances. Yet each Unique offers different stories, different items of interest, and a different personality that together make each visit into its own personal experience.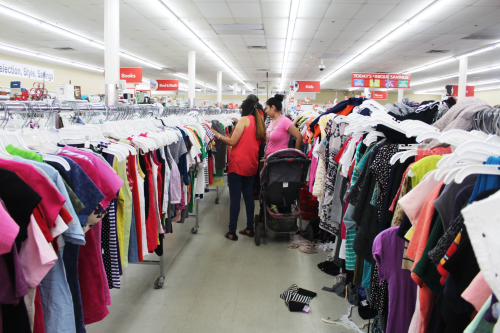 Gage Park:
Address: 5040 S. Kedzie Ave.
Phone: (773) 434-4886
Upon entering the Gage Park location, I noticed about two dozen people casually walking and perusing the wares as slow 90s R&B played overhead. On the left side of the store, near the door and just behind the jewelry section, was a minion doll that appeared to be trying its hardest to stare into the center of your soul. A quick walk away was the figurine section, home to some of the cuter, more unusual items on display. A piggy bank that shows the large difference between money saved for retirement and money saved to pay off student loans was a notable example. The shoe section had a fair selection, though the more interesting choices were amongst the slippers and flip-flops; I found both M&M flip-flops and slippers made to resemble alligators.
I asked the staff of this Unique about their time working here and some of the more interesting items and people they've dealt with, and this Unique was particularly used to dealing with strange clientele: Nitza, one of the store's employees, explained to me that they constantly see men who come in alone and buy large amounts of panties in different sizes. Axel, one of the employees who handles the donations, explained that donors have given a lot of dildoes, sex toys, raunchy magazines, and—his personal favorite—a teddy bear covered in bondage gear. These items are, of course, not for sale at this particular time and will probably never be.
Of the items Nitza has seen, the one she found the most unusual was a scarf made entirely of squirrels. Amber, another employee, said the most unusual donation was a full urn, which initially caused the staff some distress but eventually came to be known among them as Henry the Ghost.
Bridgeport:
Address: 3000 S. Halsted St.
Phone: (312) 842-0942
The Bridgeport location was smaller, located in a strip mall that was fairly easy to miss. But while the size of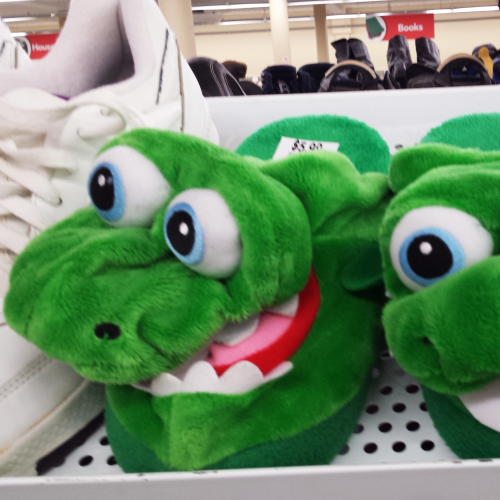 the store was smaller, the number of people inside was about the same as in the Gage Park location. At first glance, this particular Unique appears to resemble any other thrift store. I was informed by the cashier, Daniel, that what makes this place special is the abundance of "hipster shoppers" who give the clothing selection some of its more interesting and colorful qualities. One of these shoppers is a regular named Steven, described by Daniel as "an aging hipster who comes to read a book a day and then leave by the time the store is set to close." There is a chair set aside for him in the back of the store, where I met him later that afternoon. I asked how he felt about this particular Unique and his is response was simply "a quiet place to find a good used book."
Some items of interest found here include a fairly horrifying series of clown figurines, a cookbook with the straightforward title "Casseroles," some of the most glamorous and intensely pink heels I've ever seen, a bag whose handle was made to look like opened lips (my personal favorite), and a series of mannequin heads for all your wig-holding needs. The employees had a very calm vibe, which can be traced back to their manager Michael, whose motto on life and work is "Be chill and then everything else around you will be too. Seriously, think of a time in the future where you'll be chilling and I swear it'll feel like you're chilling now, too."
Michael described finding a gun clip with only one bullet missing from it in the donation box as "a real chill vibe killer," but says his overall experience with the store has been very positive. Other than the gun clip, Michael said that the most unusual item he's ever come across is a fur coat made out of ferrets.
McKinley Park:
Address: 3542 S. Archer Ave.
Phone: (773) 247-2599
The McKinley Park location has a quiet, slightly dim atmosphere with pop music of an unrecognizable decade playing through the speakers. The wizard, dragon, and eagle figurines near the door were a highlight, being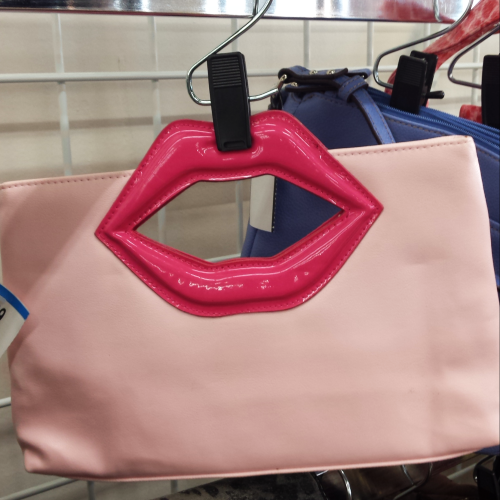 one of the first things that caught my eye upon entering the store. There was an overall smaller selection here compared to the other two Unique locations, but the 'Men's Shirts' section was filled with an unusually large number of Hawaiian shirts and the women's selection also included a distinctive amount of color and charm that could be a refreshing addition to anyone's wardrobe.
A scarf featuring small cartoon cats was, perhaps, the cutest item I had seen out of all the stores—I would recommend going there just for the possibility of being able to buy it. In the toy aisle (near the beloved cat scarf) was a collection of action figures, claw grabbers, and an odd pink cat with a pencil-thin body, featuring two pockets and whose purpose is unknown. Unfortunately, the employees here were less willing to share their experiences, though Sandra, an employee handling donations, said that someone once tried to donate an entire car. Unfortunately, it was "a real clunker, so it wasn't worth trying to take home."