Kung Fu Tea, Chinatown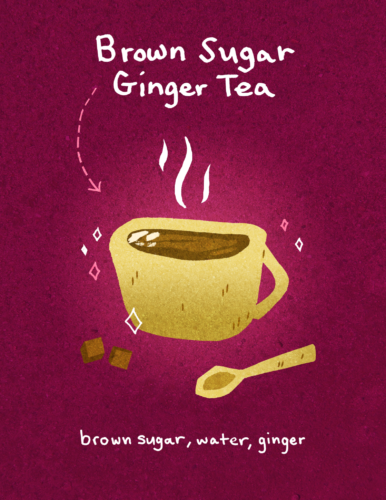 If you can work your eyes down past the long list of boba drinks and milk teas on the menu of Kung Fu Tea in Chinatown, make sure they land on the Brown Sugar Ginger Tea. Listed under the easy-to-miss seasonal section at the bottom of the menu, the Brown Sugar Ginger Tea is a supremely satisfying fusion of sweetness and spice. Each sip of the hot tea is silky and sweet, with an inexplicable note of graham cracker (there are no graham crackers, just ginger, brown sugar, and water—I double-checked). This smooth taste is complemented by a bite of ginger, which lingers pleasantly at the back of your throat. Want an extra dose of sweet? Order it with boba. Perfect for a runny nose, a chilly day (however few of those may remain) or just because.
Brown Sugar Ginger Tea, $4. Kung Fu Tea, 2126 S. Archer Ave, 2nd fl. Monday–Thursday, noon–midnight; Friday–Saturday, 11am–1am; Sunday, 11am–12am. Cash only. (312) 255-7331. kfteausa.com
Restaurante Cocula, South Chicago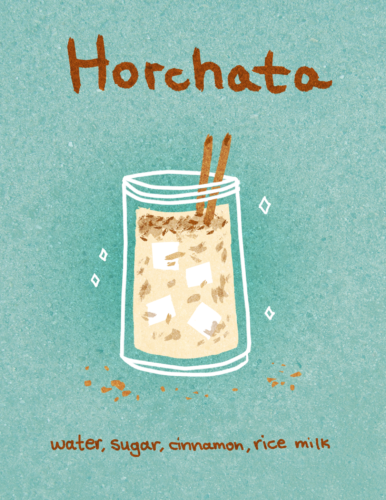 The horchata served at Restaurante Cocula is good and it is creamy. You can tell even before you take your first sip that it's a touch thicker than normal; it has the opacity of milk, and the ice is served on the side. As with all horchatas, it seems, it pairs well with virtually everything on the menu, but stands just as well on its own. Have it to stay in a yellow plastic Pepsi cup at a booth by the window, or take it to go in a tall Styrofoam cup. Either way, you'll be glad you did.
Agua de Horchata, $1.25. Restaurante Cocula, 8847 S. Commercial Ave. (Other South Side locations: 4836 W. Cermak Rd., 2200 S. California Ave, 5241 S. Pulaski Rd.). Sunday–Thursday, 8am–midnight; Friday–Saturday, 8am–2am. (773) 374-3214. cocularestaurant.com
The Cove, Hyde Park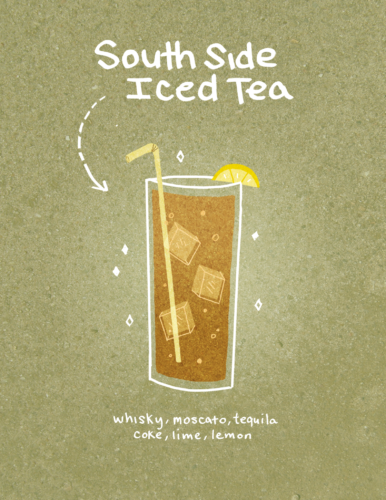 The copy paper pasted on the wall opposite the bar was advertising a drink called "South Side Iced Tea." I've been curious about this boldly-named beverage long enough now to inquire about it one evening last week, as a friend and I were settling into The Cove's red bar stools. I finally made the leap and ordered it when the bartender, Khalif Ball, told me that the drink was of his own creation.
"I was fiddling around with whisky at home one night," he recalled. "Sometimes it works, sometimes it's a bust"—he laughed—"but this time I thought it worked out alright." He brought in his concoction soon after to test it out with patrons, and found that it was a hit. It's been on the menu ever since.
Whereas the classic Long Island Iced Tea is made from equal parts vodka, tequila, gin, rum, and triple sec, with a bit of coke—the end result a drink that some say tastes like iced tea—the Cove makes a whisky version. Brandon combines one and a half shots of whisky with one and a half shots of tequila and nine ounces of Rose's lime juice, with splashes of moscato and coke to finish and a wedge of lime and of lemon perched atop the rim of the glass.
Had I known beforehand that the Cove's version contained a combination of whisky, tequila, and moscato, I probably wouldn't have ordered it. (Full disclosure: I do not even like Long Island Iced Teas very much; in other words, I am not a good person to be reviewing this drink.) Nevertheless, it is pretty good. The whisky is a welcome substitution for rum, as is the moscato for triple sec, all in all saving the drink from the saccharine fate of the classic version. I don't feel impaired after finishing my glass, like I might with a true Long Island, which is nice. There could even be more whisky, and maybe a touch less coke.
The final two cents of an ambivalent iced tea drinker: the Cove's South Side Iced Tea, with its whisky base and its pint-glass vessel, is a unique and overall positive addition to the big, wide, dark world of alcoholic iced tea variations. That said, at ten dollars a pop, I think I'll be sticking with my regular beer and (very) occasional shot of Malört for the foreseeable future.
South Side Iced Tea, $10. The Cove Lounge, 1750 E. 55th St. Sunday–Friday, 11am–2am; Saturday, 11am–3am. Cash only. (773) 684-1013. thecovelounge.com
Did you like this article? Support local journalism by donating to South Side Weekly today.