This December, the popular Pilsen eatery Nuevo Leon burned down in a tragic fire. The Gutierrez family and some of the restaurant's forty employees—including now-jobless cooks and waiters—watched from midnight to until three in the morning as their neighborhood landmark, owned and operated by the family since 1962, fell to ash. As the fire burned, friends and neighbors came to offer their condolences.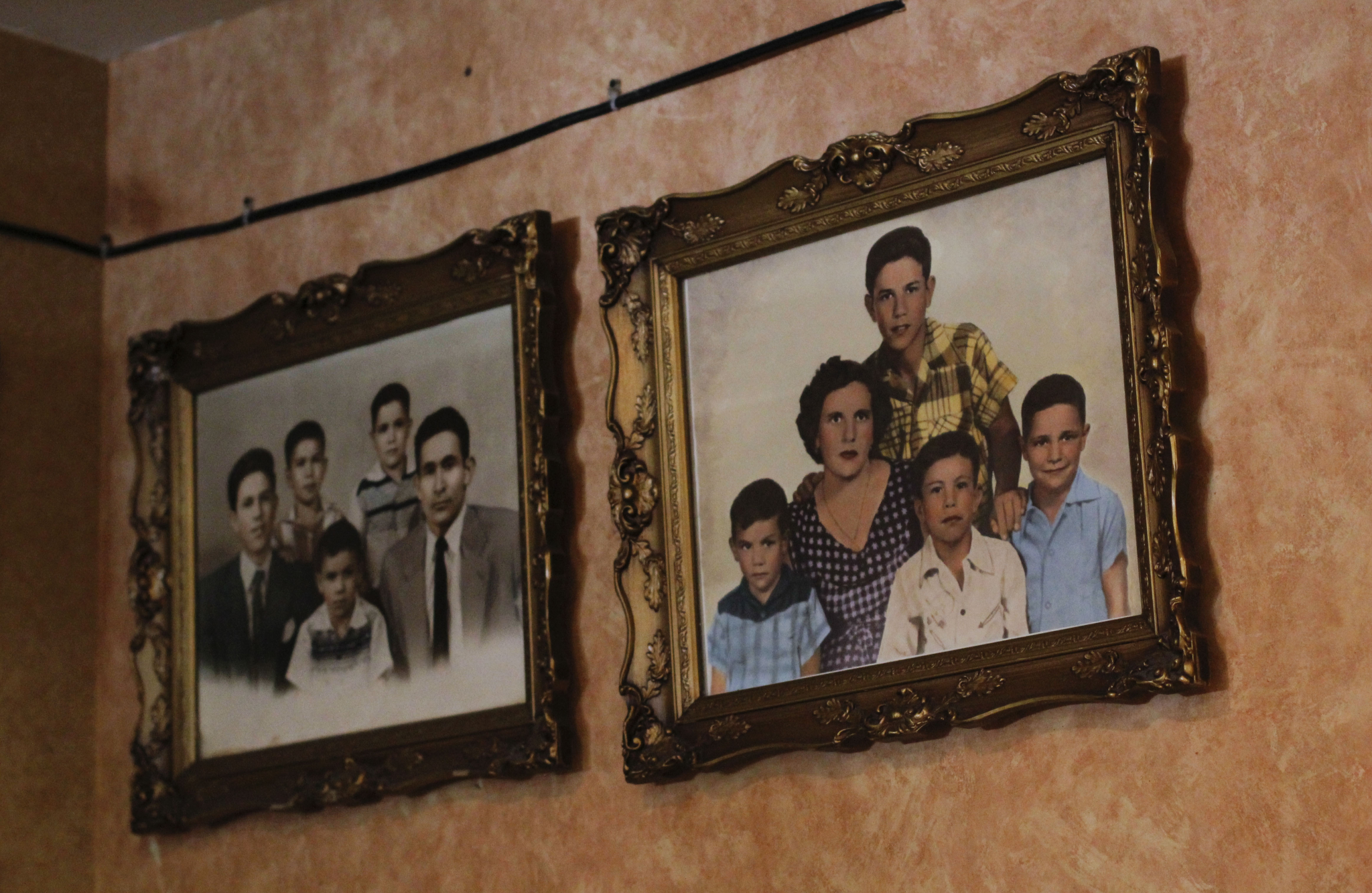 The Bureau of Alcohol, Tobacco, Firearms, and Explosives (ATF), officers concluded that the fire started in the crawl space between the kitchen and first floor apartments. Faulty electrical wires had ignited an accumulation of dust, pollen, and refuse from fifty-three years of business. The heat combustion within that space led to the fire that raged for three hours, causing the collapse of the iron beams that held up Nuevo Leon.
After the fire, Pilsen residents came together to support the revitalization efforts. Third-generation owner Daniel Gutierrez Jr. immediately felt the compassion of the neighborhood. "I was overwhelmed and touched by the outreach, not only by the community and neighboring restaurants, but also the politicians," he says. "I got a call from Rahm Emanuel; I told him he had his hands full—why is he spending time on us little guys?"
"I was so thankful for everyone's help," he continued. "It was incredible during the holiday season, to watch us make some light of the darkness."
Jorge Valdivia, a long-time patron of Nuevo Leon, recounted the sheer bewilderment and mourning the neighborhood felt for the restaurant and its family roots. After supporting the business for eighteen years, Valdivia took it upon himself to meet with the family and to help begin the process of reviving Nuevo Leon and cheering up the staff. "The community wanted to help out," he says. "I noticed comments on social media from people who wanted to help but didn't quite know how to go about it. I decided to create a page to centralize the information and efforts being made. I also wanted to throw a Christmas party for the employees and their families."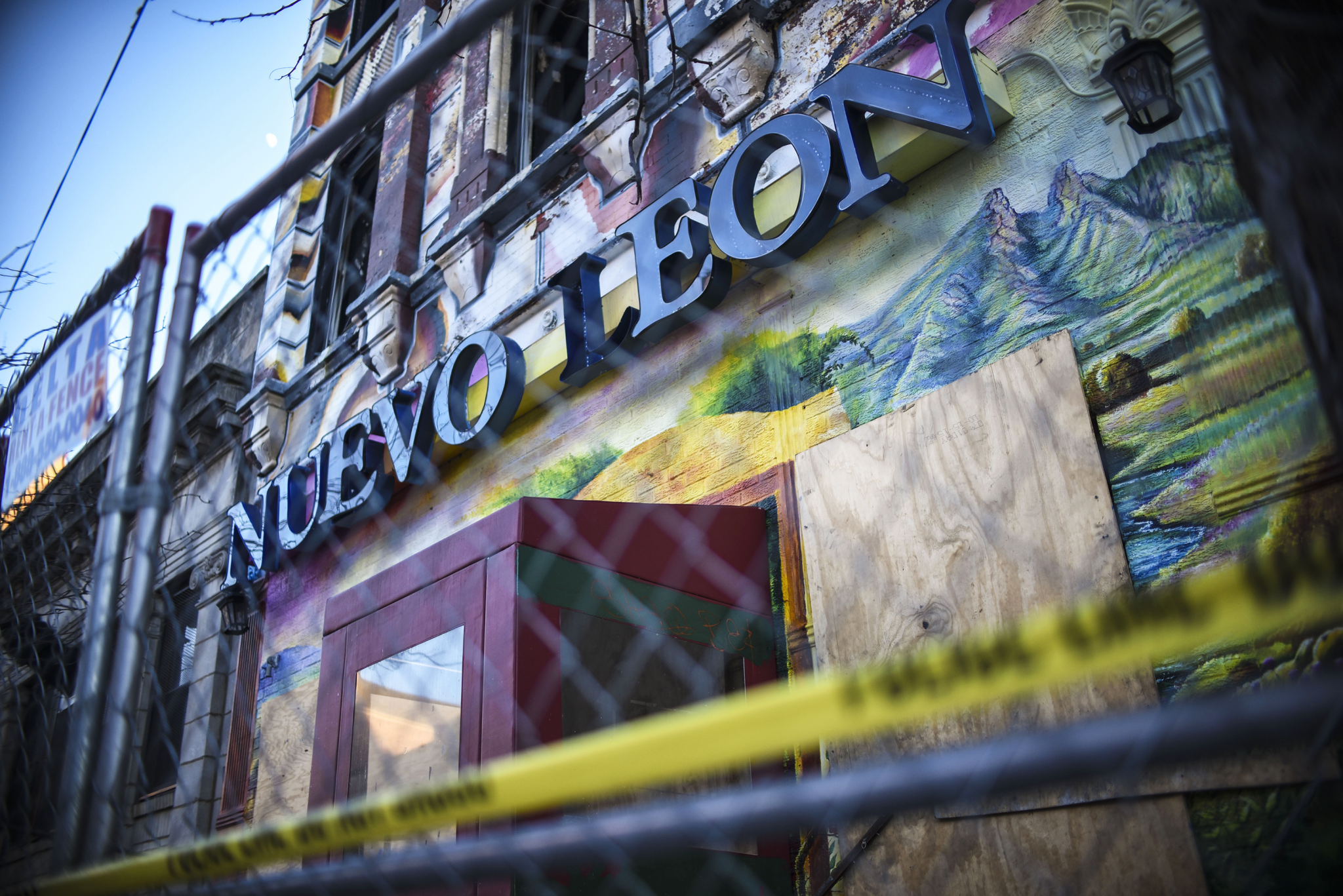 "Suddenly, community organizations like the National Museum of Mexican Art, Latinos Progresando and Pilsen Alliance wanted to help," he continued, "followed by businesses and community members eager to help the employees and their families celebrate the holidays and provide them with bare necessities. Before we knew it, we were able to collect food for the party, non-perishable food for the families, gifts cards to grocery and drug stories, and toys for the children. It was incredible. Aside from all of this, the Eighteenth Street Development Corporation set-up a GoFundMe page to collect funds for the employees."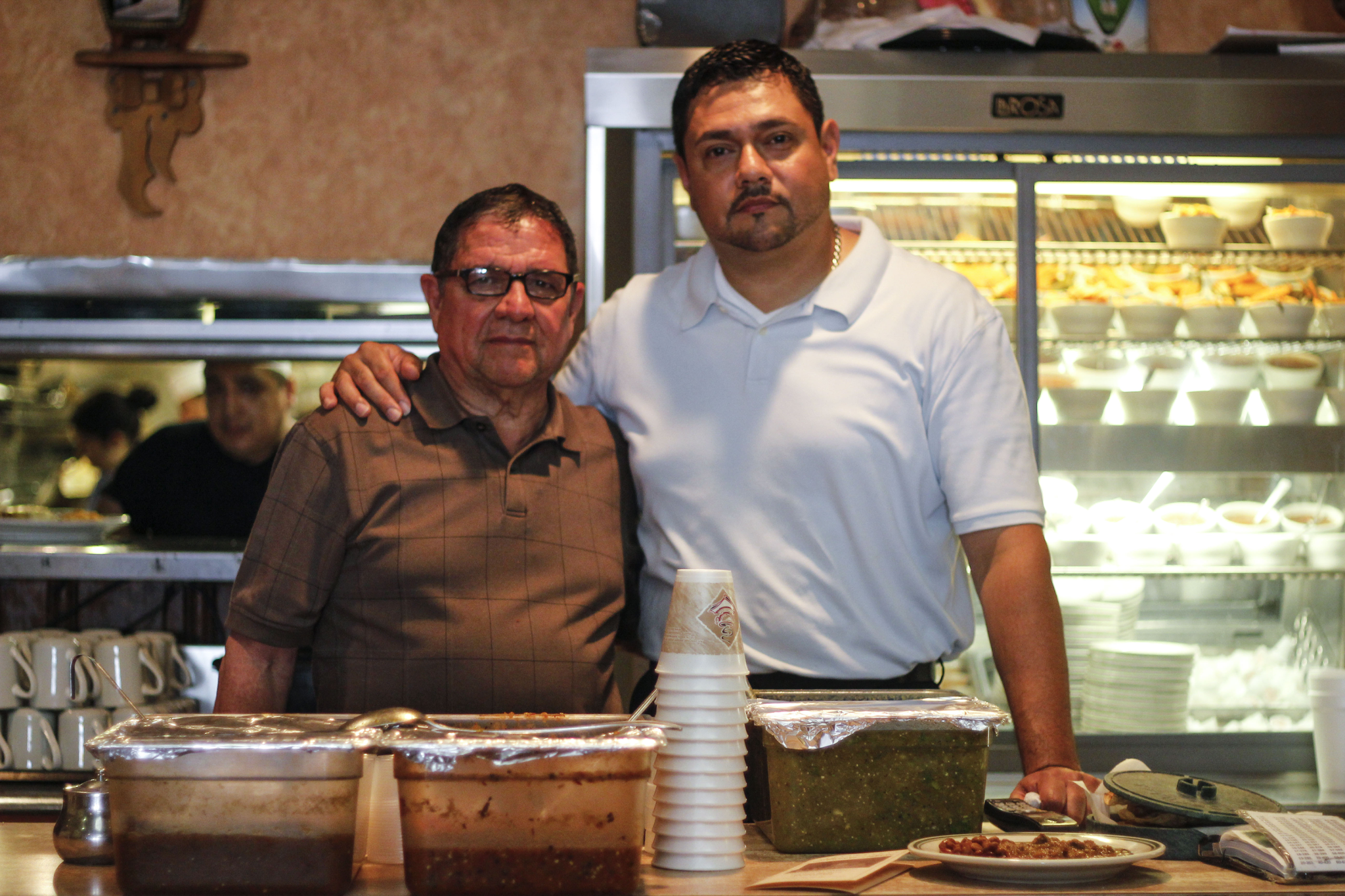 As the neighborhood helping hands poured in to pull Nuevo Leon back up, some Pilsen restaurant owners welcomed Nuevo Leon's employees onto their own staffs to keep them employed during the holiday season. Valdivia saw around forty employees lose their jobs, a tragic loss, as they were treated as family, he says. "Everyone wanted to help. Fortunately, some businesses offered to hire to some of the Nuevo Leon Restaurant employees. I think they felt bad not just because of the fire but also because it happened right before the holidays."
Close to Nuevo Leon's heart, the owners understand the significance and delicate balance of family-owned businesses. In his own youth, Gutierrez could be found running around the storefront that his grandparents founded in 1962. "My dad actually worked fifty-three years at the restaurant," he says. "I went in after high school, so since 1989. I'm the third generation, but I grew up in this restaurant. I started from the bottom up too; I've done everything except the dish washer."
His grandmother's recipes are still used today, and numerous customers can trace back generations of patronage. The home-style cooking and workers inside are just as colorful and welcoming as the mural that decorates Nuevo Leon's façade. Customers feel comfortably at home—as Valdivia noted, the owners always remembered a face.
When the fire began, Gutierrez was inside the building, dozing off in the back office. Waking up to the smell of smoke, he was able to safely leave the building, and receive care from neighbors as the fire raged on. Gutierrez has said he is thankful most of all for his good health and that he is able to be with his family.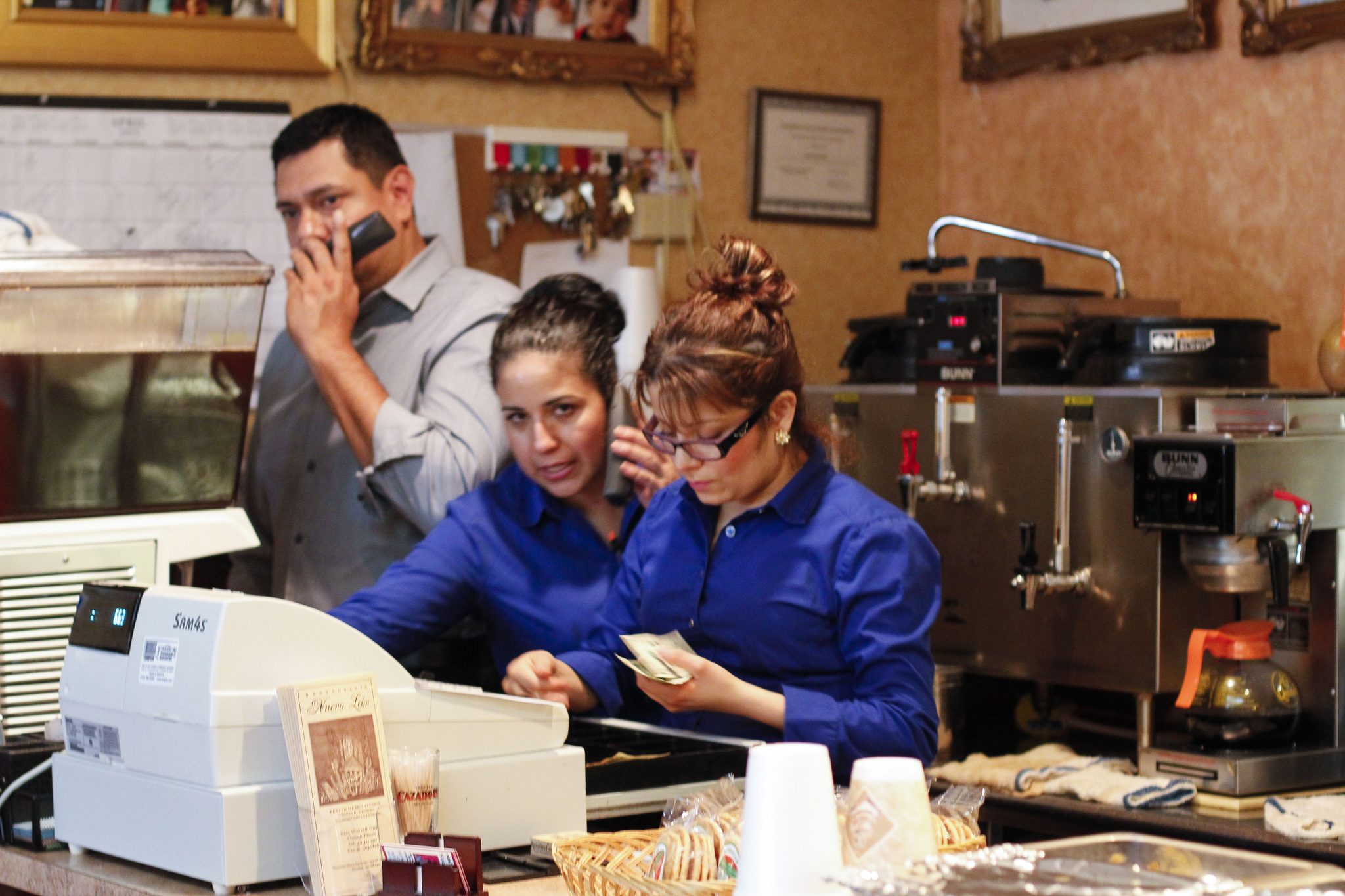 In the fire's aftermath, the entire family was more shocked than depressed, as Valdivia recounts. "The week following the fire was a shock for many of the longtime customers," he says. "I can't speak for the family. What I can tell you is that when I met with Marissa Gutierrez, I noticed that she seemed to still be in shock over everything. Her father, Daniel Gutierrez, Sr., was there for another meeting and he looked like he was trying to keep his spirits high, but I couldn't help but think about how challenging this was for him."
Just as the tragedy came and went in mere hours, so the Gutierrez family has been struck and is already back on their feet, equally as fast and ablaze in their work and determined mindset. Not only are they reviving, but they are now also birthing an entirely new family business, Canton Regio, just across the street. The younger Gutierrez says that his father's sense of loss, after working in Nuevo Leon for half a century, was a key motivation behind Regio. "I see the lost look in [my father's] face, not knowing what to do for the past month and a half," he says "That's why I had to open this new restaurant. Not just for myself, but for him."
"Now that we've opened Canton Regio, he's been working with me seven days a week, just like we used to at Nuevo Leon," he continues. "It's what he loves to do, it's what I love to do."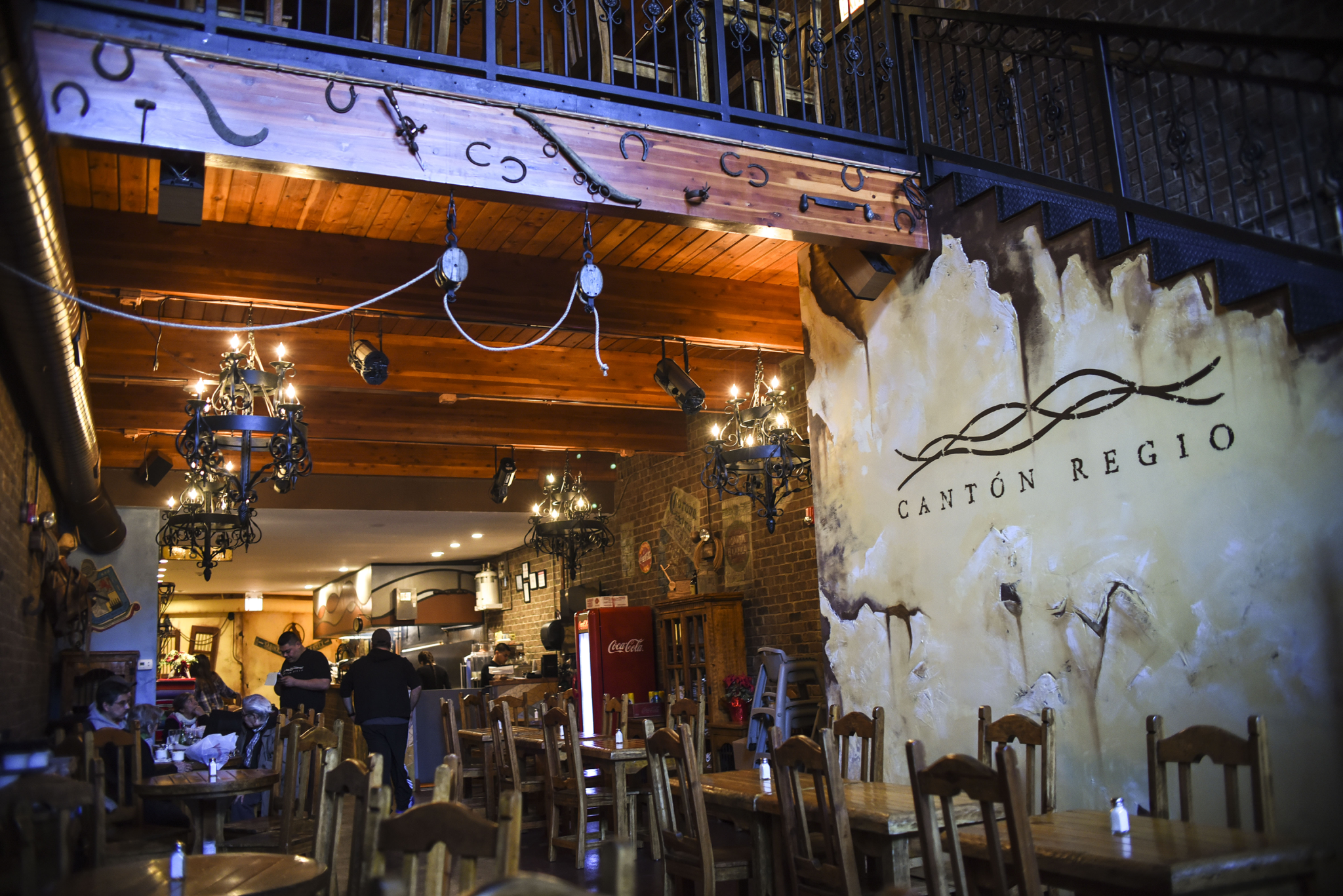 Gutierrez had been sitting on the plans for Canton Regio for about eight years. "Canton Regio was more of a hobby," he says. "I ventured through Mexico, and wanted to bring this northern cuisine and ambience back. It was a long journey coming, but I fell in love with being a father. I wasn't a dad until the age of forty. I told myself that if I opened up another restaurant, I definitely wouldn't have the time, as I was already too busy with Nuevo Leon. I kept the space across the street for private parties, and kept the idea. But now with the devastation, I pushed to open it."
Canton Regio opened a few weeks ago, boasting authentic Northern Mexican cuisine and a sleek, yet rustic ambience. The meats are cooked on traditional mesquite wood. You won't find filling favorites like refried beans here, only frijoles churros, a larger but less cardiac arrest-inducing side dish. "I try to keep things more traditional, the honest way of cooking, and people are catching on," Gutierrez says. "It takes them a little while though. They come here demanding the same food as Nuevo Leon. It might look a little fancier here, but the concept is about family and sharing, still. I kept in mind the sharing amongst family and friends concept. When you walk in, you can smell Mexico; it's a very different ambiance."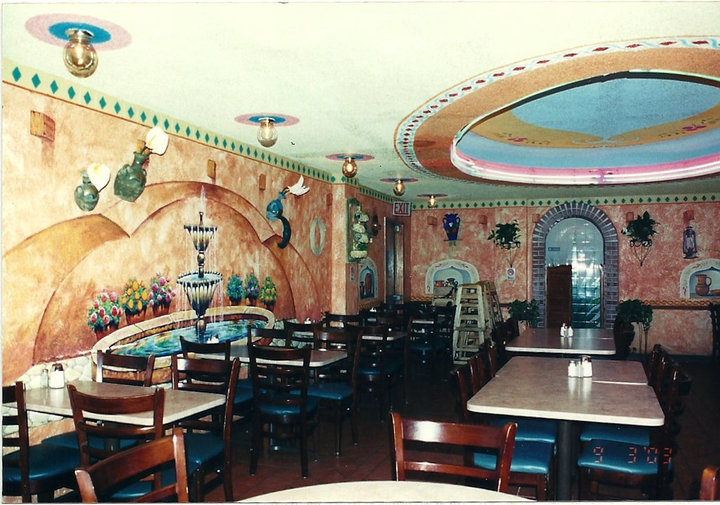 Although Regio could be a success, the Gutierrez family vows to rebuild and restore the home of Pilsen's go-to Mexican family joint, although the new Nuevo Leon might take on a different form. Due to the damage, officials from the Department of Buildings are asking them to tear the entire building down. While the heart of the restaurant, the recipes and welcoming family, would transcend the wreckage, Pilsen would be losing a beloved building with a lot of sentimental value. Gutierrez recalls Nuevo Leon's beloved mural, featuring beautifully designed, lush landscapes in bright green and magenta hues and lovely figures representing the Nuevo Leon region of Mexico. "It means a lot to us, it's very historical for us to keep," he says. "We're fighting now to see if we can salvage some of this façade, that beautiful mural. There's been a trial for us; we have our final structural engineer inspection this week, which will determine if we can keep it or if it must be demolished. Then, we'll know how we can move forward."
"Nuevo Leon will be back," he vows. He doesn't know exactly what it will look like, or if he can even manage rebuilding the old Pilsen mainstay while supporting his new business and being a father. But he says his family will persevere. Valdivia, too, is hopeful.
"The good thing about moments of tragedy," he says, "is that they can also serve as an opportunity for something beautiful and positive to emerge."
[break]
Mr. Cordova
Mr. Cordova is a family friend of the Gutierrezes who grew up visiting Nuevo Leon. His brother financially assisted the Gutierrez family in the sixties to found the first incarnation of Nuevo Leon, a taqueria on 18th Street.
We used to go to church, and then we would go to Nuevo Leon. As soon as you walk in the place, it was so welcoming. I was about eight or nine, when I'd run around with my cousins and family. It was a family atmosphere, and everyone knew everyone. The food was always fresh, I remember, and then we'd all want to go shopping. All the Hispanics would come do their shopping there, on 18th Street, so everyone, a very diverse crowd, used to come to Nuevo Leon, even when I was a kid. Now it's getting even more popular. It's been a staple in the neighborhood for forever.
One of my brothers, Jarocho, helped finance the place. The Gutierrez family had just been talking about opening a restaurant, and my brother gave them what money he could. Our families knew each other well, and were known in the neighborhood—it was tradition. Five generations have evolved now. He even said, after he heard the sad news, that if they needed anything he's still here to help: family is family.
Caridad Franco
Franco has worked at Nuevo Leon for twenty years.
I worked for Nuevo Leon for more than twenty years. It was a wonderful experience to work there. I had good experiences, and bad ones, but I only talk about the good ones because I lived a great part of my life there. I started working there on December 13 of 1990. My daughter had just been born, my youngest one, and she was fifteen days old, and I started to work the night shift that was from seven at night to seven in the morning, and I worked very hard.
That job was very important for us. For us, Nuevo Leon gave us what we have now: a house, a car, our kids' studies, and now that this tragedy has happened, many things declined. Most of all, my heart is still raw. What happened really hurt me.
Margarita Hernandez
Hernandez has worked at Nuevo Leon for twenty-six years.
I worked almost twenty-seven years in Nuevo Leon. For me, more than anything, working there was a familial experience. The owners made us feel like we were a part of the family. Mr. Daniel Gutierrez is very humane, he was always with us, supporting us, giving us work when we most needed it. Because actually, when I came, I didn't have anything. I give thanks that he gave me the opportunity to work with him.
[break]
[break]
Left: the late Emeterio Gutierrez Landin and his wife, the late Maria Gutierrez.
Right: "Grandma Maria," founder of Nuevo Leon, in 1962.