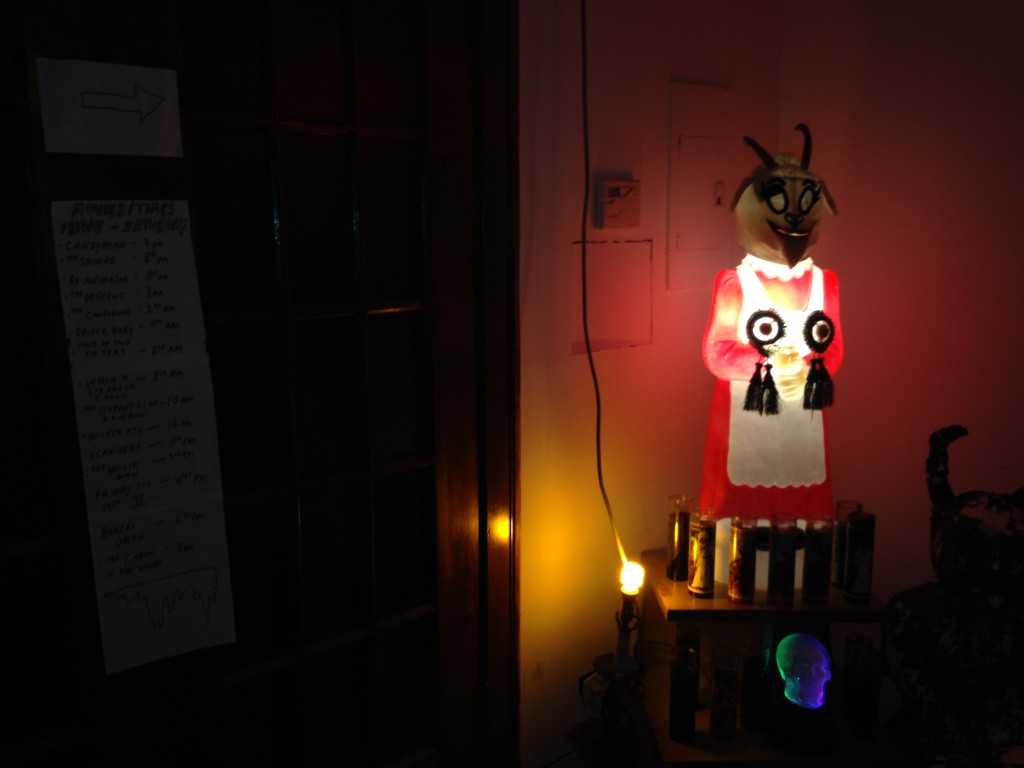 Roxaboxen Exhibitions, a Pilsen art space and an integral element of Chicago's burgeoning DIY art scene, closed on Friday, November 1, after four years in the neighborhood. The gallery is survived by Roxaboxen's five former tenants, who all plan to continue their artistic pursuits in new locations.
"All art spaces have a life span in a way," Virginia Aberle, a two-year resident of the space, remarked. "You reach a certain point and you want to grow into a different avenue, move somewhere else."
Roxaboxen was a hub of artistic exploration that welcomed creativity in any incarnation, including music, dance, theater, and more. Its curatorial statement presented the building as a place "where collective members and the voluntary community have space to work, live, think, discuss, and collaborate on a variety of interests that may not normally have a place to thrive."
Roxaboxen began as a DIY music space when it opened in November of 2009, and evolved into a highly sought-after location for up-and-coming artists to showcase their work. It also served as a de facto community center for Pilsen's art crowd, periodically hosting knitting circles, yoga classes, rummage sales, karaoke nights, film screenings, and the like.
On major holidays, a medley of festively attired Chicagoans would migrate to the gallery, where they huddled together in the dark to watch horror movies on Halloween or fill the air with drunken caroling around the Yuletide.
The gallery was a stalwart participant in the wider Chicago art scene. It regularly partnered with such institutions as the University of Chicago, Columbia College Chicago, the School of the Art Institute of Chicago, and CPS on exhibitions.
But Roxaboxen also maintained its distinct flavor until the bitter end, remaining fiercely loyal to its DIY roots. Events felt almost embarrassingly personal—because they were. Artists were always a friendly presence at openings; members of featured bands and theater troupes often hung around after their performances to party with guests—many of whom were close friends.
Above all, Roxaboxen retained the uniquely DIY spirit of inclusive exclusivity. While their advertising was sometimes opaque, and their events shrouded in mystery, anyone who managed to attend was welcomed without hesitation.
The culmination of the gallery's four years of operation has been decidedly bittersweet. "The building's great but in a way it felt like another person we had to work with," said Aberle. "At times we were fighting against the building—it was so big and old."
"All of us are a really close knit family," said Aberle, of the artists and other Chicagoans associated with the space. "Roxaboxen will live on in a way because of all our ties."