It's no longer an exaggeration, or an overstatement: Chicago's South Side is experiencing an artistic boom on par with the Harlem Renaissance, and its biggest and smallest artists all plowed forward this past year with an energy that was impossible to ignore no matter where you turned. You could easily feel it as the city watched Chance the Rapper continue his ascent to fame, acclaim, and a cool seven Grammy nominations, and indeed that's the narrative that's probably the easiest to find. That's why you'll see it covered the least here—because the truth was, you could feel it everywhere.
It was there in the ever-growing list of features and collaborations that appeared on each major hip-hop project, where artists like Akenya, Nina Tech, Eryn Allen Kane, and theMIND popped up throughout the year—curiosities on a set of liner notes today, stars of the city tomorrow. It was there in Pilsen's most DIY venues, where punks and metalheads alike carried the legacy of Los Crudos and Metallica while reinventing what it could mean to love and live with both. It was there as the Chosen Few DJs hosted their 26th annual Chosen Few Picnic, now swelled from a gathering among some of the original Chicago house DJs to a two-day festival that hosts tens of thousands and holds a co-sign from none other than Barack Obama.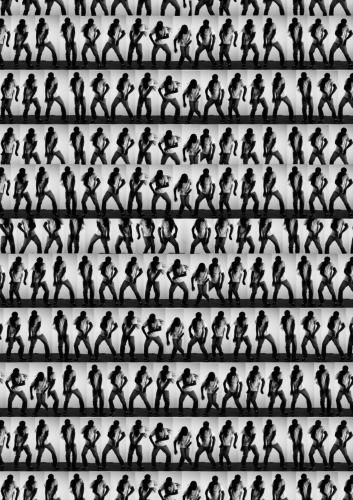 It was there in streets, on Twitter, on makeshift dance floors and grimy basements and Cellular Field all alike. It was there in the Dojo, a dimly lit hub and haven for the discontented. It was there as places like Young Chicago Authors and YOUmedia continued to offer homes for young poets and artists. It was there in the birthplace of footwork, the Battlegroundz, where The Era debuted their mixtape. It was at Lollapalooza, where Savemoney rapper after Savemoney rapper brought their songs and lives to thousands night after night. It was even in the church of Pastor T.L. Barrett, who found his voice on one of the biggest Kanye West tracks of the year even as he continued, unconcerned, to preach the gospel at his church on 55th and Indiana.
What was "it"? Among other things, it was the sound and feeling of existence, of defiance. It'd be impossible to sum up the year in South Side music through its sounds alone, or its lyrical themes, so varied and resistant to categorization as they were. So instead we're forced to think about the resistance itself—about what is being resisted, and to what, or, more accurately, who, we're compelled to turn instead.
There exists a common truism that when we listen to musical recordings, we forget that there are people behind the sounds, but this year the South Side never let us make that mistake. It's a year that made space for artists and listeners alike to find themselves and each other, to create new definitions of friendship and family, and to answer ever-pressing questions, both timely and timeless: when power impresses silence upon you, how do you manage to speak? How do you manage to shout?
This is an issue about the music of the South Side, but more than that, it's about the people who made that music possible. To those people, we say thank you—for offering us answers, and for everything else too.
✶ ✶ ✶ ✶
2016 in Artists | On Adamn Killa, Mykele Deville, Herb Kent, Pastor T.L. Barrett, Tink, Cupcakke, Mick Jenkins, Ravyn Lenae, Jamila Woods, DJ Earl, and Vic Mensa
2016 Playlist | Our favorite music from DRAMA, Jamila Woods, Noname, Saba, Mr. Fingers, Joey Purp, Hieroglyphic Being, Chance the Rapper, Jean Deaux, Kanye West, Ravyn Lenae, Lil Bibby, Adamn Killa, DJ Taye, DJ Earl, Kweku Collins, and Lil Durk
Reflections on 2016 | On Chief and Chance, Latinx Punk, and Jazz's New Guard
Freedom Lurks Around Us | This is a revolution that refuses to claim itself as such
The Era: A Year in the Life | The Era are true innovators and masters of the form. Why don't we let them speak (and wurk) for themselves
No Rules | A thrash metal scene gives marginalized voices an outlet in Pilsen and Little Village
Up From Under | Lumpen Radio moves onto Chicago's airwaves
Step By Step | At the Promontory, student club becomes salsa destination
Razzle Dazzle | An interview with La Spacer and DJ Cqqchifruit at the first anniversary of their tropical paradise party, TRQPiTECA
Why Can't We Daydream? | Dr. Tara Betts talks hip-hop, poetry, and bridging the two