"There's this hand-drawn piece of art," said Dr. Marcus Robinson when asked to summarize his year. "Probably with a black Magic Marker on white paper. It's Bruce Lee doing a Bruce Lee kick, but the caption is 'Remember to flow like water.' " It's a motto applicable to many aspects of life in 2020, but for Robinson, the executive director of Collaboraction Theatre Company, it has become the touchstone in navigating a year of relentless challenges. Adapt, pivot, do what you can with what you have. These are the themes that emerge in discussions with theater companies across the South Side. Those, and one more: community matters.
Community is where it starts for many groups, including Fehinty African Theatre Ensemble. In February, the company was wrapping up a residency at the Green Line Performing Arts Center and preparing to open a new production at the end of May. By March, its members knew they'd have to delay, but according to Dr. Olateju Adesida, the ensemble's artistic director, they were ready to go with the flow, saying, "[We're] not going to let COVID defeat our art." They didn't, by checking in with each other and their audiences, and continuing to do what they could do in a time when everything was freshly uncertain. The Fehinty ensemble has its roots in outdoor performances staged in the city's parks. With other groups seeing that as the best approach to live performance, Fehinty had a potential advantage.
But a systemic crisis gave them pause: not COVID-19, but rather, the police killing of George Floyd in Minneapolis, and the national response to that killing. "There were so many organizations sending out statements," said Adesida. "We were hurt. We were pained. We just needed to do a lot of soul searching." As a group, Fehinty took some time to consider what they were doing, why they were doing it, and how to ensure the stories they were telling and the art they were making engaged with the moment they were in.
Fehinty isn't funded by grants and none of the people involved depend on their work with the ensemble for their income. That changes the group's responsibilities from protecting the livelihood of its members and honoring funding obligations to focusing on the wellbeing of the people involved. "Our people have lost people to the virus…other things are still happening in people's lives that are shaking and rocking their world," said Adesida. The members of the group were in a position where, even though their work was important, it wasn't necessarily clear that the right, respectful thing to do was insist that the show must go on. They didn't have a venue. They weren't eligible for the grants and loan programs offered to other arts organizations. Instead, to adjust to the tide of events, they had an important question to answer: "Why are we dancing?"
Collaboraction Theatre Company does have a staff with salaries to pay, so it scaled back to focus on what it could sustain. Happily, it experienced an outpouring of financial support, where some of its annual givers made their gifts early. "We probably got more $5-per-month supporters than ever," Robinson said. Collaboraction, which is based in Wicker Park and is the resident theater company at Kennedy-King College in Englewood, was already engaged in social justice work. That set it up to ride the currents of the pandemic and social unrest. The company postponed and reconceptualized its programming lineup for the year, launching weekly talks online that ran from April through June. Before the pandemic, it was normal for the company to spend as much time in public discussion of the themes and issues a performance touched on as the performance itself. With the shutdown, it set up a streaming platform and dove in with a focus on that discussion.
The Beverly Arts Center is familiar with taking a fresh approach. What was slated to be a year with a full lineup that included the musical Next to Normal and A Midsummer Night's Dream in the round was first rescheduled, then reimagined in the wake of the shutdown. Many events were canceled while others were moved online. Suddenly the livelihoods of its teaching artists and the fate of its arts enrichment and educational programming were in question. In this case, the center received Paycheck Protection Program funds from the Coronavirus Aid, Relief, and Economic Security Act to help close the gap. It also received support from a National Endowment for the Arts grant and foundations it had relied on in the past. Despite that, there was a conspicuous area where support was lacking. According to Andrew Lindstad, the center's director of development and marketing, "our individual memberships fell dramatically during the pandemic."
The question of audience, who they are and how to reach them, is a constant one for these companies. Collaboraction has seen the answer to that transform formats have changed. "Most of our work is Chicago-specific. We're Chicago's theater for change. But we're seeing people from elsewhere. It's trickling in," Robinson said. Now that Collaboraction's performances are streaming, its potential reach has expanded to anywhere with a solid internet connection. So far, that change in reach hasn't changed the work itself. While Collaboraction has changed staffing and how they conceptualize productions to accommodate streaming, they're staying on mission. Its annual PEACEBOOK and Utopian Ball events are merging into a month-long streaming event kicking off October 17. Videotaped performances from Chicago artists on community resilience during the pandemic and peace and peacemaking will culminate in a virtual reimagining of its annual gala on November 14. Collaboraction is reaching out to a wider audience, but bringing them in to the core community it has always served.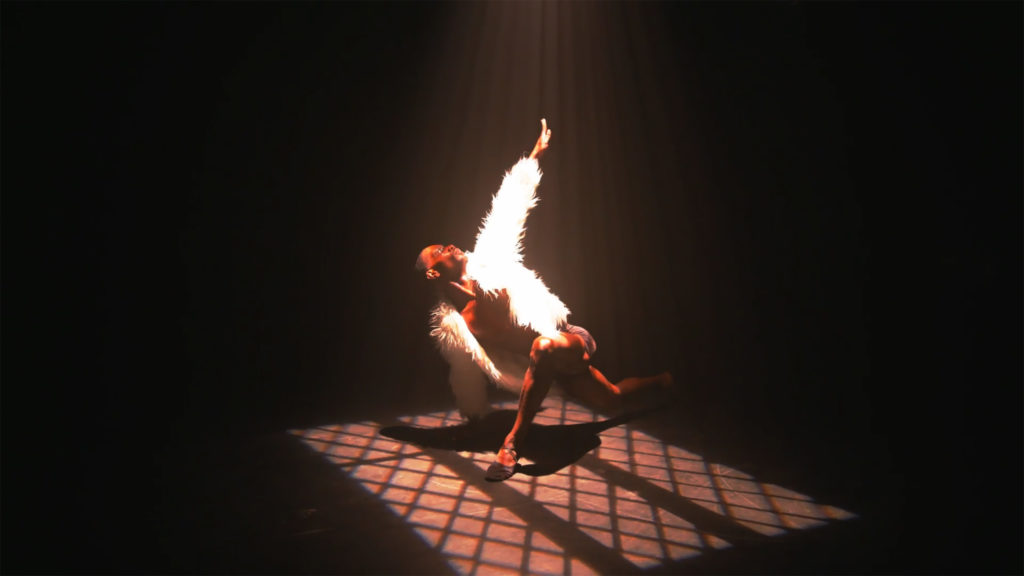 The Beverly Arts Center ran a popular series of live music Mondays set in its courtyard over the summer. According to Lindstad, it connected with audiences and leaves staff hopeful that people still want and value live performance. Collaboraction has embraced streaming and its show is going on. Fehinty?
"We can survive, come what may, money or no money. Under normal circumstances that would be my mantra," Adesida said. "I'm recognizing that these are not normal circumstances….I can only hold onto that mantra of 'we will survive' if they want to. For me, it's still true. It's still true. But not in the absence of a collective agreement." During an interview in February, she was enthusiastic about Fehinty's future. Now, the waters are murkier. Still, there are some guiding lights. An organization called the Nigerian Independence Day Education Fund has approached the group to do a virtual program, in large part because they recognized the value of Fehinty's work and wanted to see it continue. Overwhelmingly, Adesida says, the collective agreement is, "Yeah, we can't go off into the night….We don't know how we're going to do it….Let's explore."
It doesn't have a poster with Bruce Lee endorsing it, but that line is easily as important as any other for understanding the approach the arts community is taking to survive and engage with a series of crises: we can't get lost in the dark, so let's explore.
[break]
Jessica Eanes is a freelance writer and editor living in Chicago. She wrote an overview of South Side theatre venues and ensembles in February.