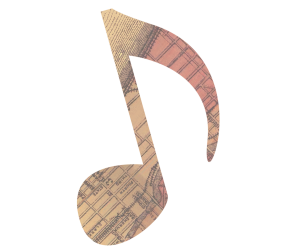 1. Enyce, "Life Good (Soda Pop)" for the best twelve-year-old world-affirming vibes.
2. Noname Gypsy, "Dizzy" for wordplay and narrative previously reserved for the slam poetry stage; for being comforting and devastating in the same bar.
3. Hard Femme, "What is Hard Femme" for the best genderqueer anthem of the year, possibly of all of the years.
4. Michael Anthony ft. Via Rosa and the Mind, "Rest in Power, Mike Brown" for the best (and most needed) catharsis.
5. Sasha Go Hard, "My Story" for repping her city and making pregnancy cool again.
6. Donnie Trumpet & The Social Experiment, "Sunday Candy" for the best grandma-praising gospel.
7. Young Chop ft. Lil Durk, "Murder Team" for a lifetime's worth of aggression.
8. Rita J ft. Mr. Greenweedz, ADaD, Wes Restless, "Good Morning Strange" for best use of an alarm clock sample.
9. Melkbelly, "Doomspringa" for bucolic thrash noise.
10. Vic Mensa, "Down On My Luck" for eliding, moonwalking reflections on ups and downs.
11. Dreezy, "Chiraq" for the best Nicki Minaj remix.
12. Haki, "Weigh Me Down" for the catchiest, throatiest, doomiest cowbells.
13. Marquis Hill, "White Shadows" for best integration of an old-school jazz tune and timely rap outro.
14. ONO, "Spare" for sounding like the inside of the coolest and darkest factory ever.
See the year in review albums here.