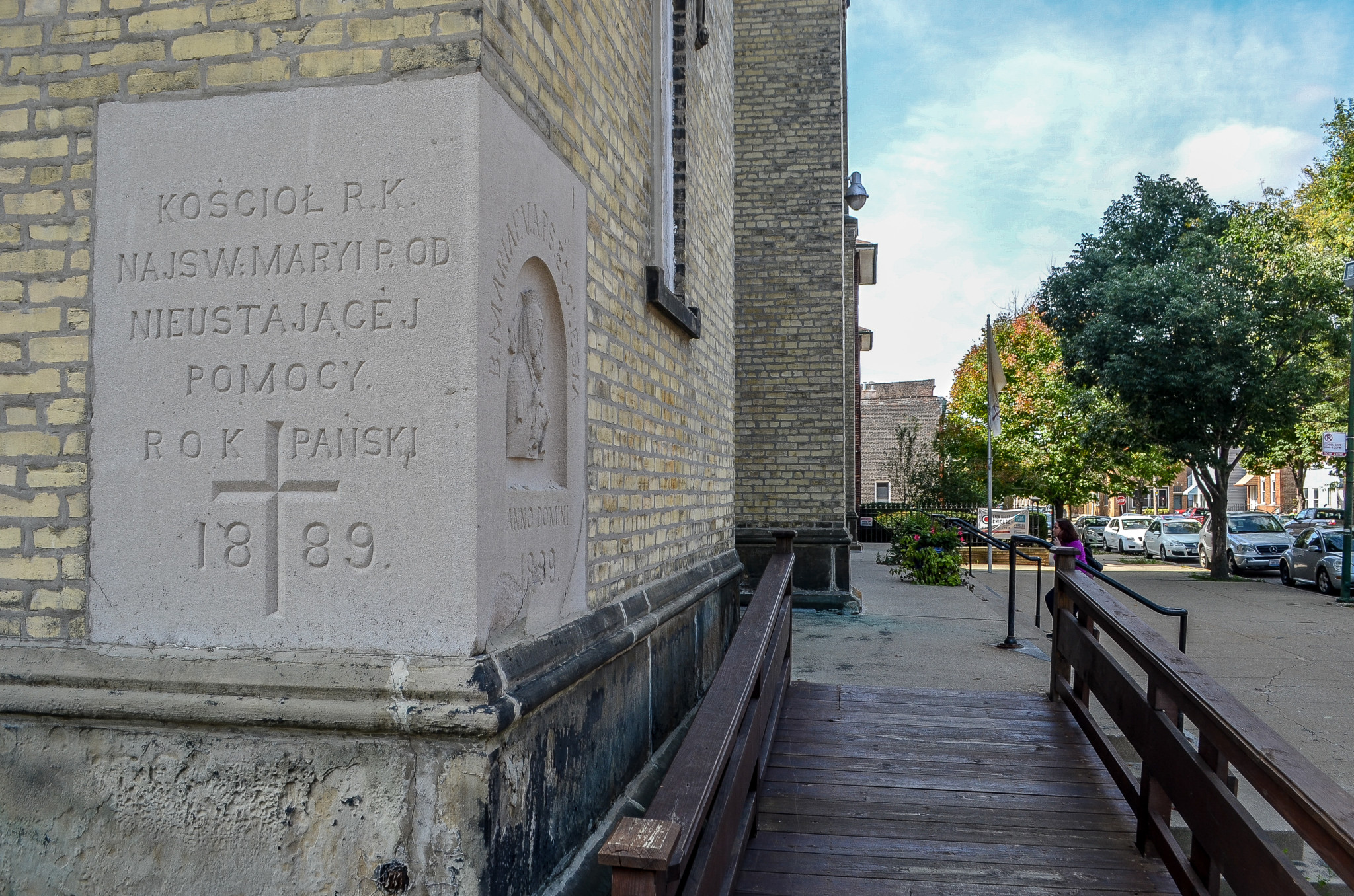 St. Mary of Perpetual Help, 1039 W. 32nd St.
With its distinctive verdigris dome visible throughout much of Bridgeport, one could say that St. Mary of Perpetual Help serves as an unofficial symbol of the neighborhood. It's fitting—the parish was opened in 1880 to serve Polish workers at the Union Stockyards just to the south—and we'd be hard-pressed to name a more beautiful building in the immediate area (though the Ling Shen Ching Tze Buddhist Temple down the street comes close). (Sam Stecklow)
✶ ✶ ✶ ✶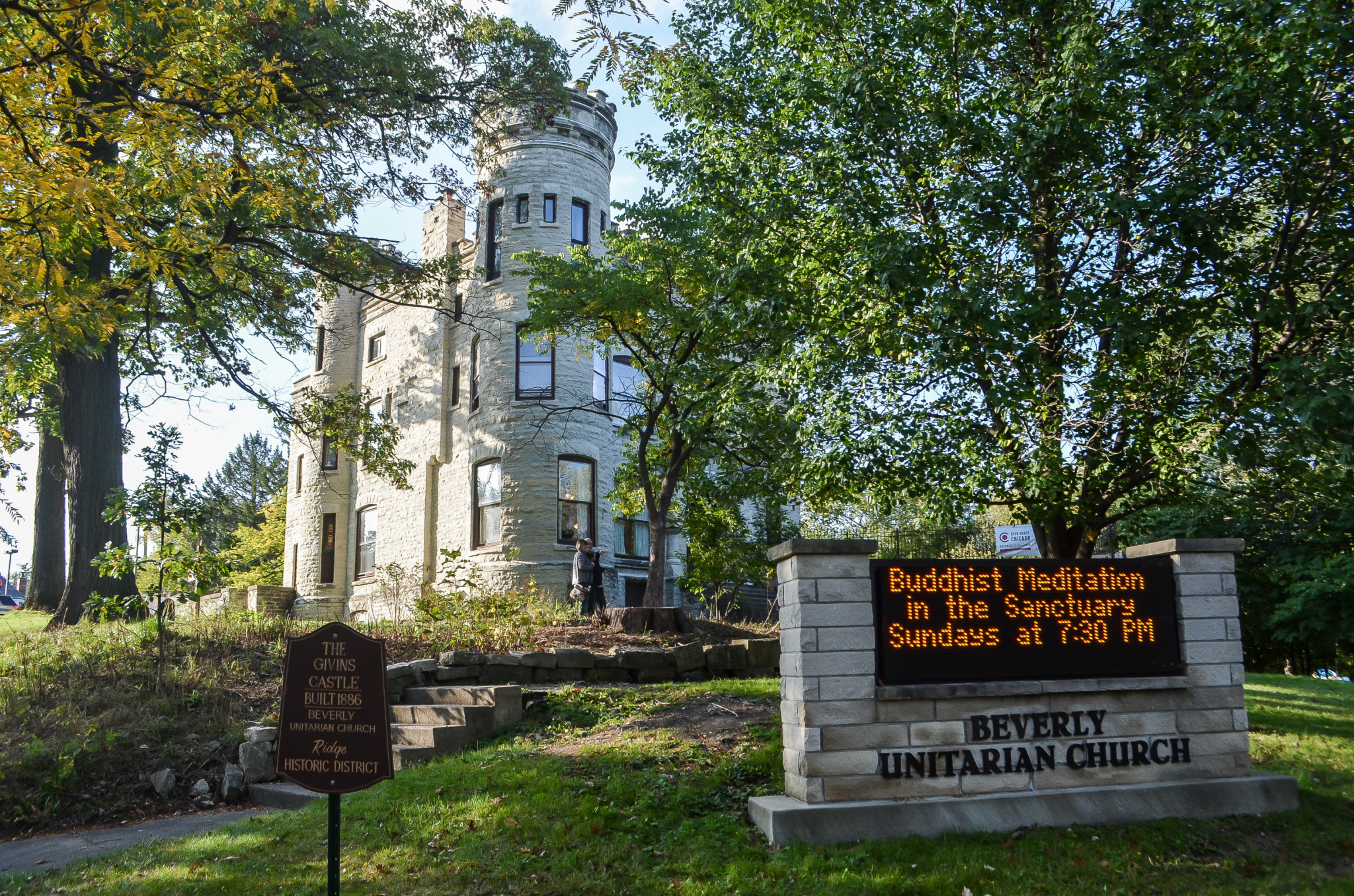 The Givins Castle/Beverly Unitarian Church, 10255 S. Seeley Ave.
Billed as "Chicago's only castle," this fortress built of limestone—from Joliet!—really does look like a castle with its two large turrets and prominent crenellations. Erected in 1887 by a real estate developer, it was bought by the Unitarian Church in 1942. Now, in addition to a congregation, it serves preschoolers from Beverly and surrounding environs at the Beverly Castle Academy—which, naturally, has its own castle-like playground. (Christian Belanger)
✶ ✶ ✶ ✶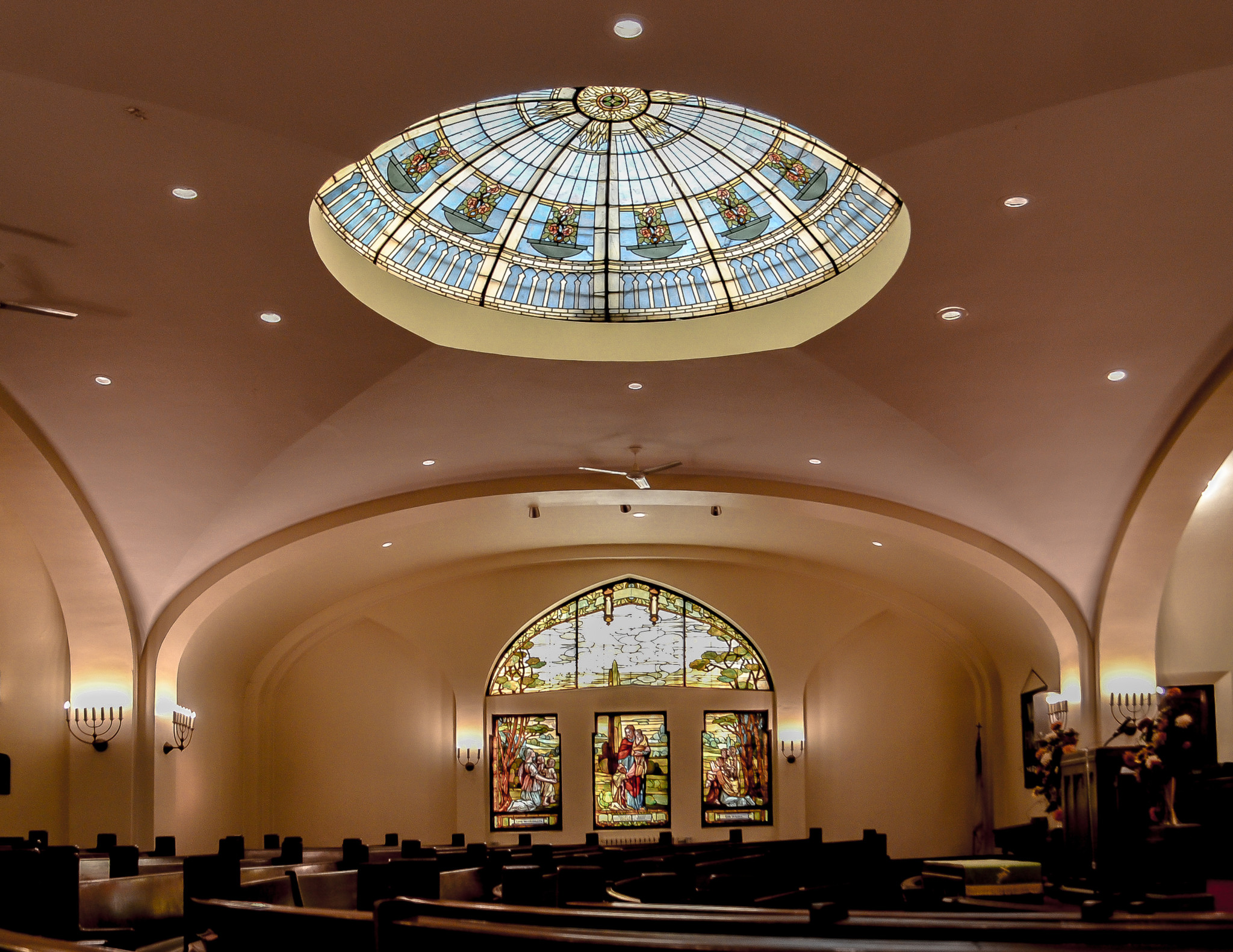 Morgan Park United Methodist Church, 11030 S. Longwood Dr.
For over 130 years, Morgan Park UMC has grown and contracted with the tiny residential Far Southwest Side neighborhood, founded as a village by Protestants and eventually annexed into Chicago as a Catholic neighborhood. As the neighborhood underwent severe changes over the years, the church proclaimed itself to be doors-open to LGBTQ congregants and congregants of color, both as a calling of its ministry and to fill its huge Prairie Style building, designed by original Morgan Park village architect Harry Hale Waterman. (Sam Stecklow)
✶ ✶ ✶ ✶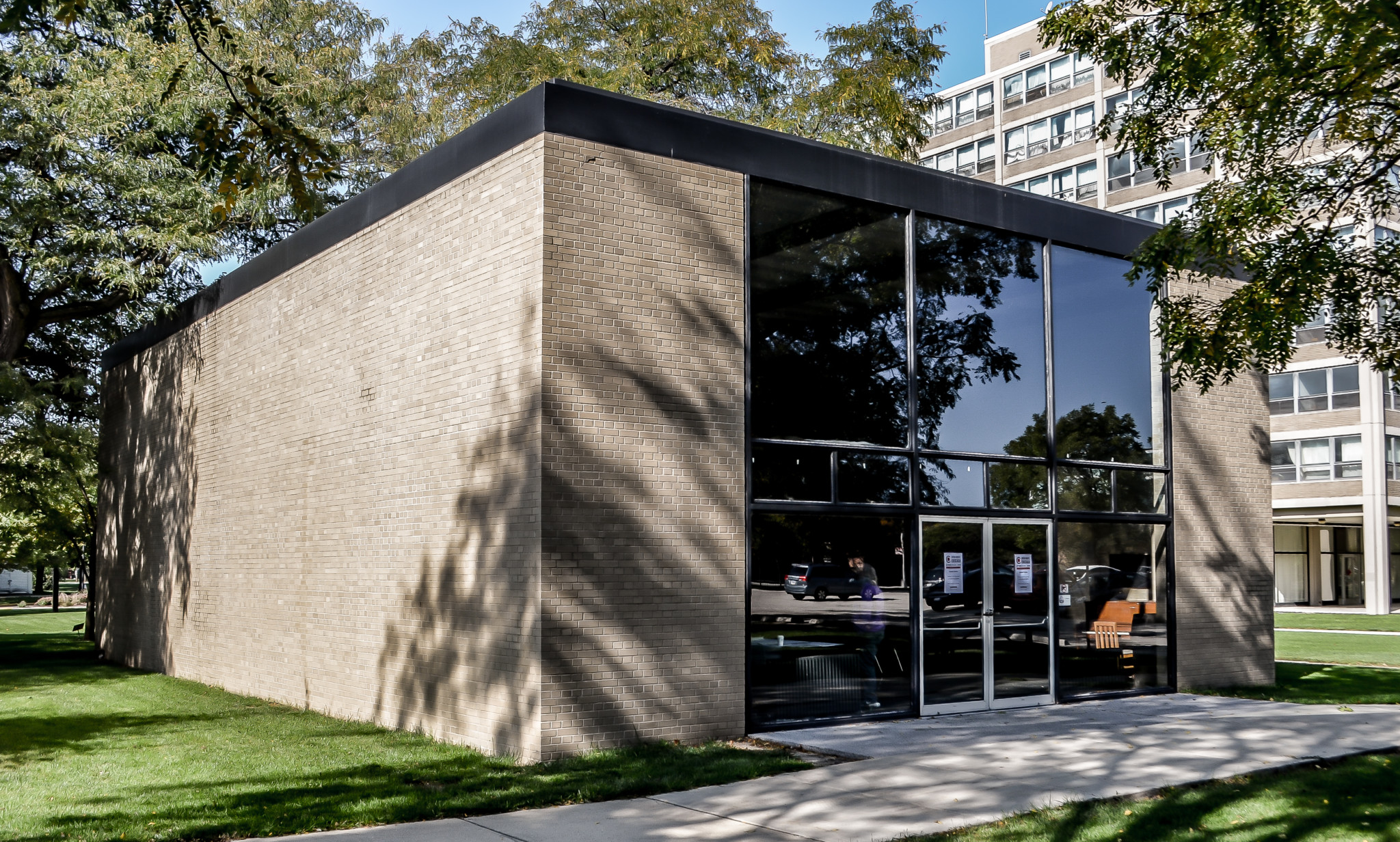 Robert F. Carr Memorial Chapel of St. Savior, 65 E. 32nd St.
Described by its architect, Mies van der Rohe, as "nothing spectacular," this beige-brick chapel, completed in 1952, sits quietly at the corner of the Illinois Institute of Technology's Bronzeville campus. It's nicknamed "The God Box" for its spare, simple plan: a single floor, a cross hanging behind a block of travertine marble, folding chairs and tables leaning against one of the walls. Reportedly sponsored by the Episcopal Church as part of an attempt to reconcile religion and science after World War II, the chapel has nevertheless always been non-denominational, open to students of any faith. (Christian Belanger)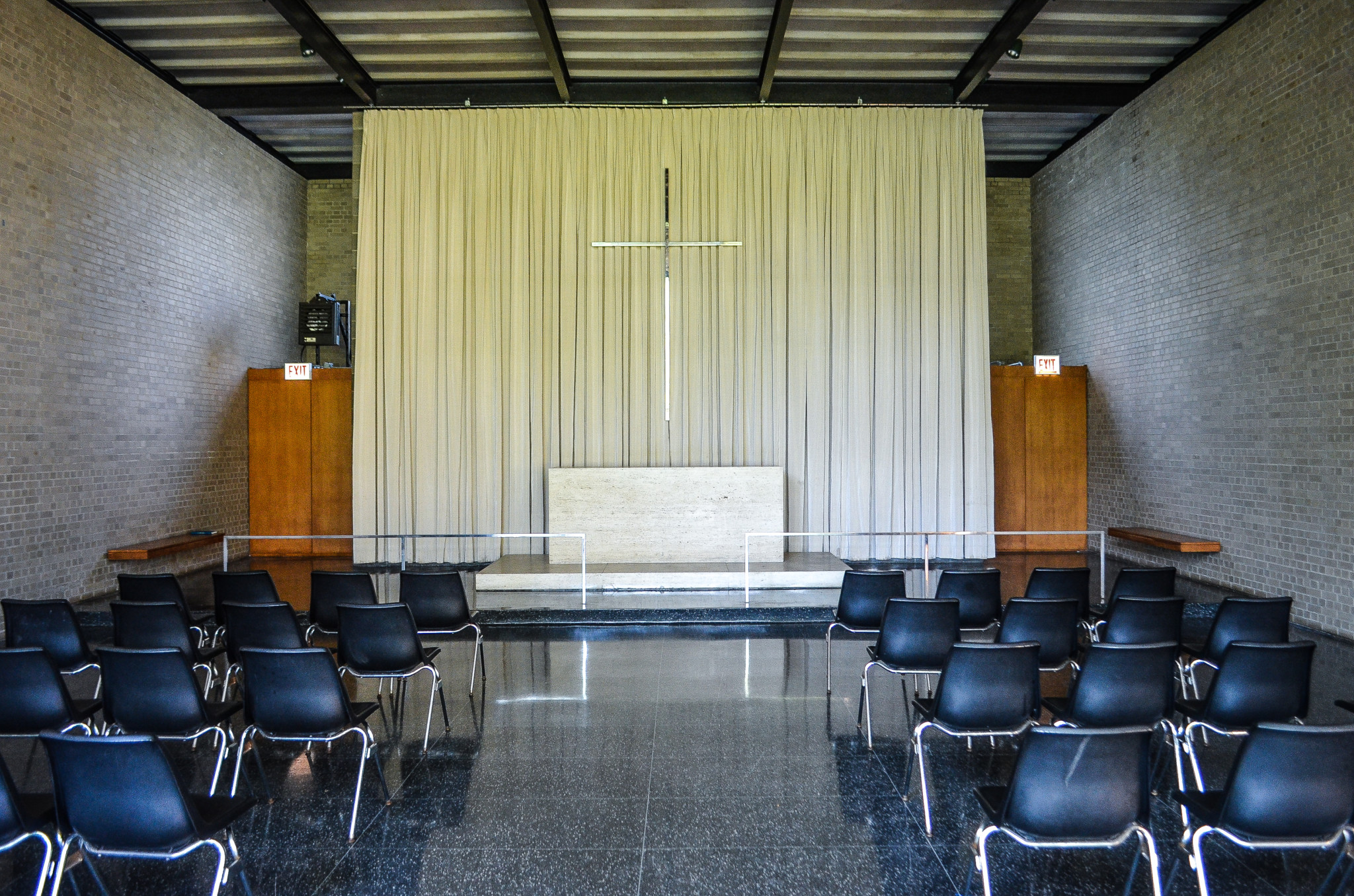 ✶ ✶ ✶ ✶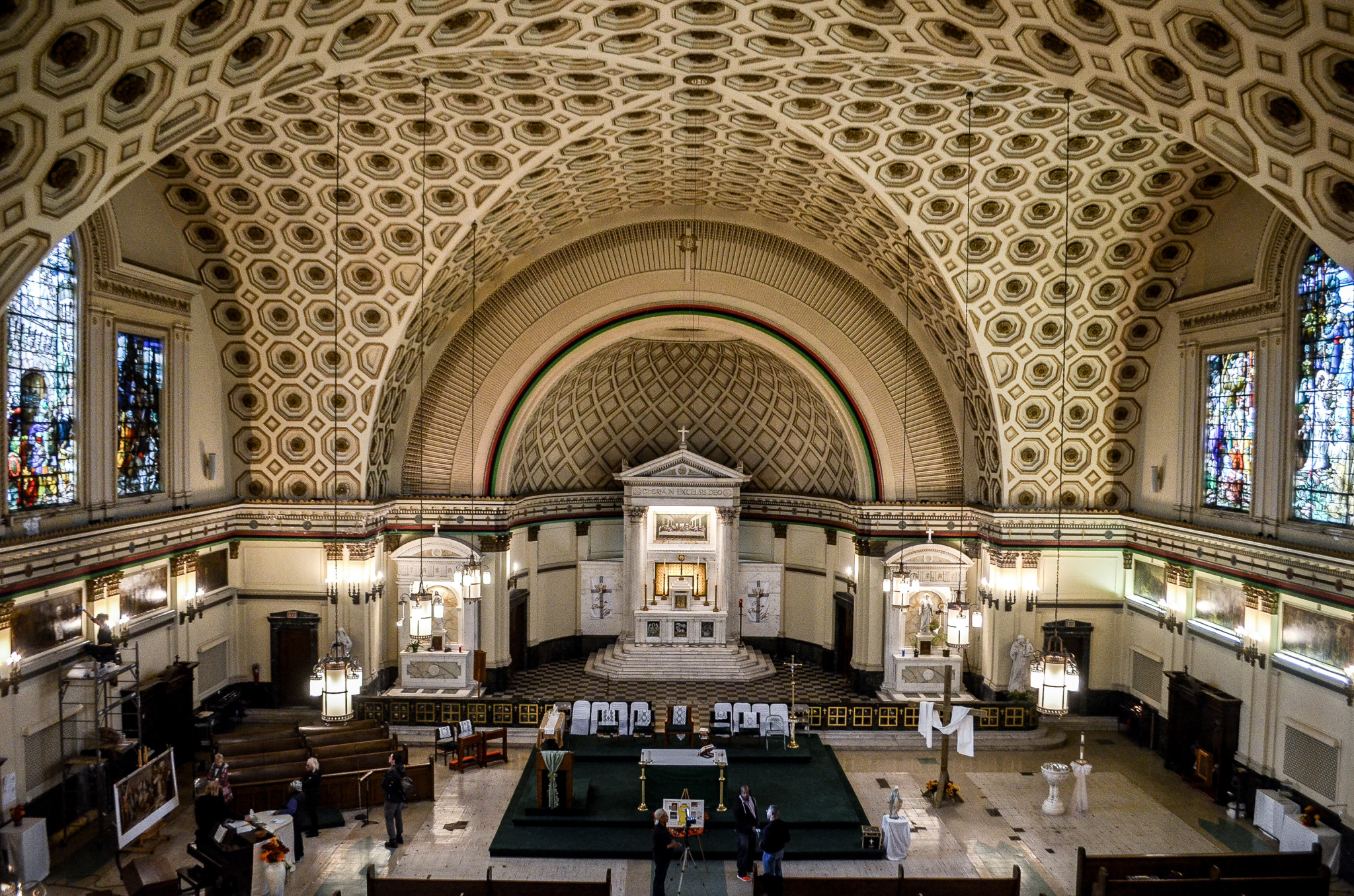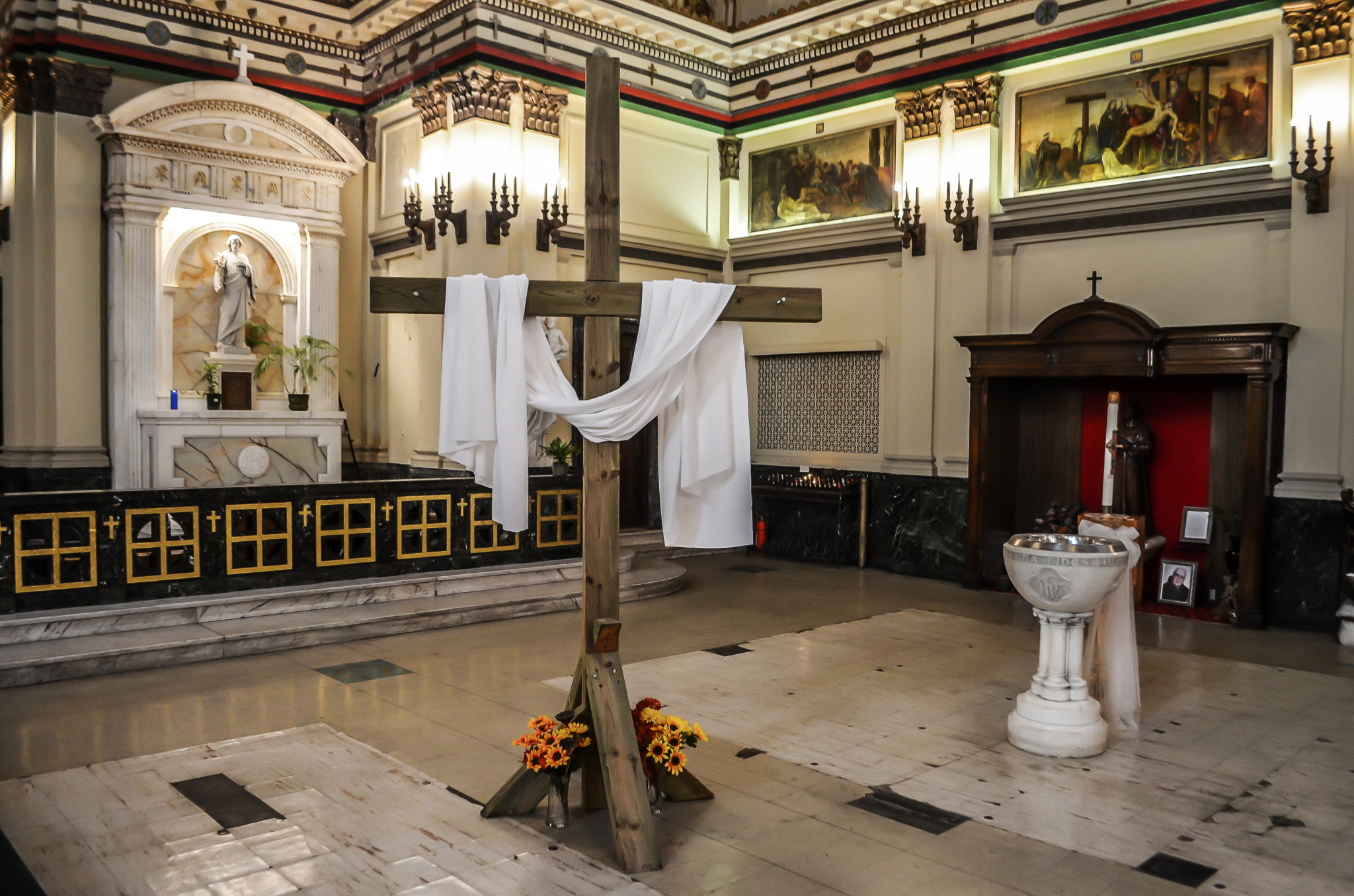 Corpus Christi Catholic Church, 4920 S. King Dr.
When the parishioners of Corpus Christi first congregated in 1901, many were wealthy and of Irish descent. But when the Great Migration came from the South, the Bronzeville church's community began to include Black families and ultimately became a Black parish. The church, while in need of major repairs, is home to a column-free, visually stunning sanctuary ceiling with 500 coffers. (Bridget Vaughn)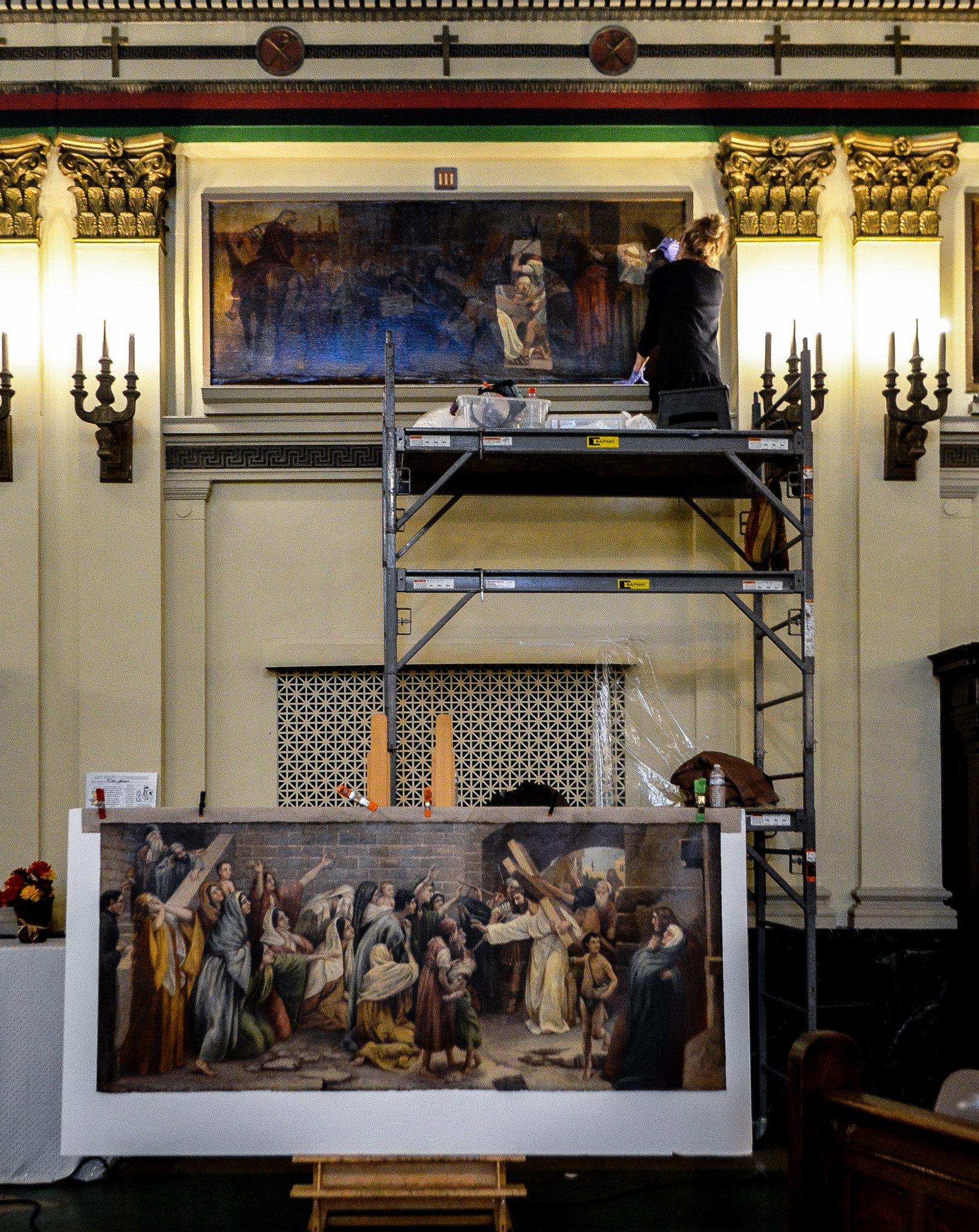 ✶ ✶ ✶ ✶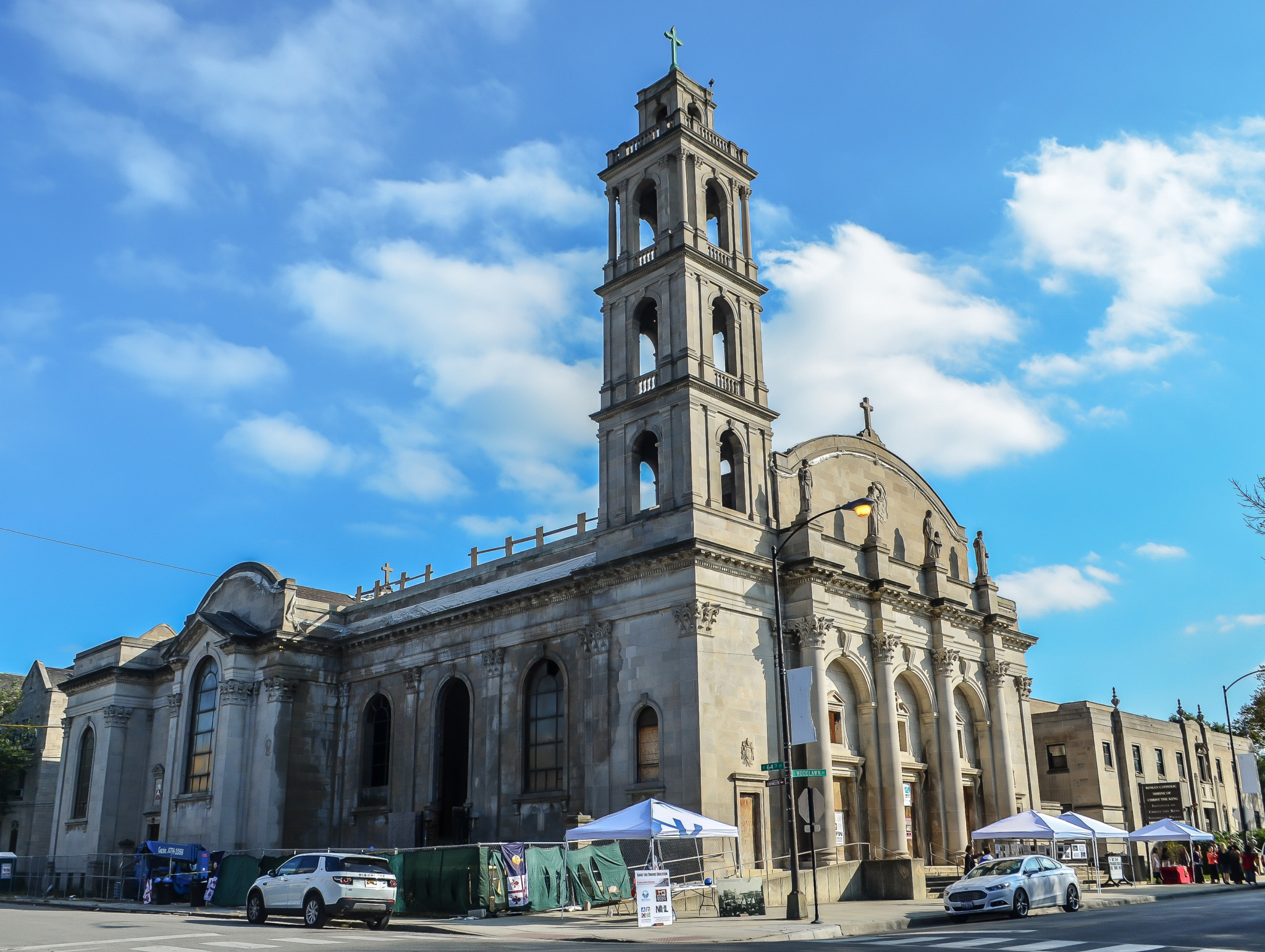 Shrine of Christ the King, 6145 S. Woodlawn Ave.
Two major fires will not keep the pastor and parishioners from restoring Christ the King, their Woodlawn church home. In the late 1970s, this historic landmark lost its original interior in a fire. Then, in 2015—after ten years of renovations and upgrades—the church went up in smoke and flames once again, leaving nothing but the brick structure. At its peak, the flames that destroyed Christ the King reached 1,800 degrees: the temperature it takes to bend the steel beams holding up the church and the cross itself. But a new roof is almost complete, and the soot-covered brick walls are much cleaner. While there is still a long way to go, the progress is encouraging. (Bridget Vaughn)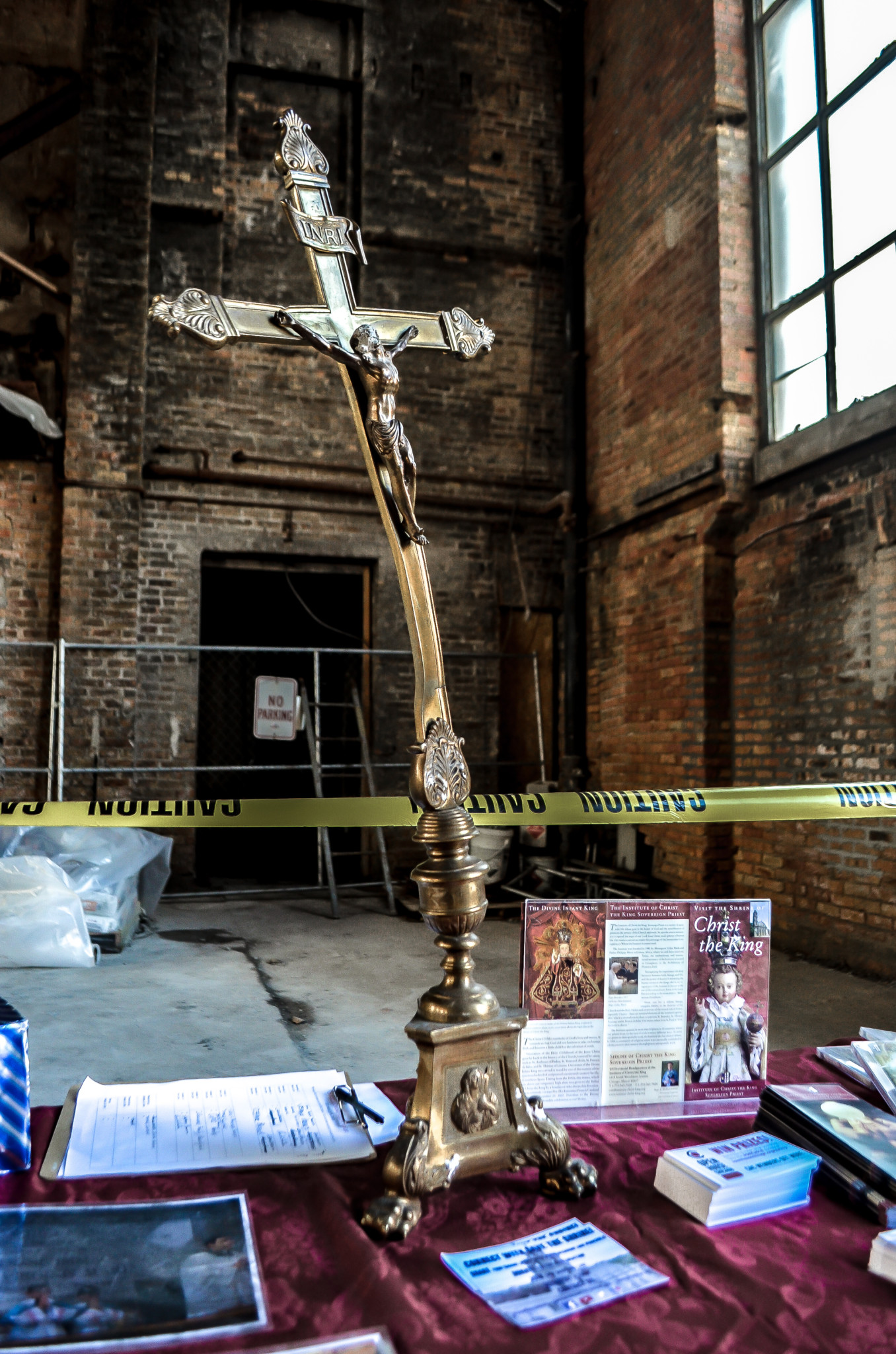 ✶ ✶ ✶ ✶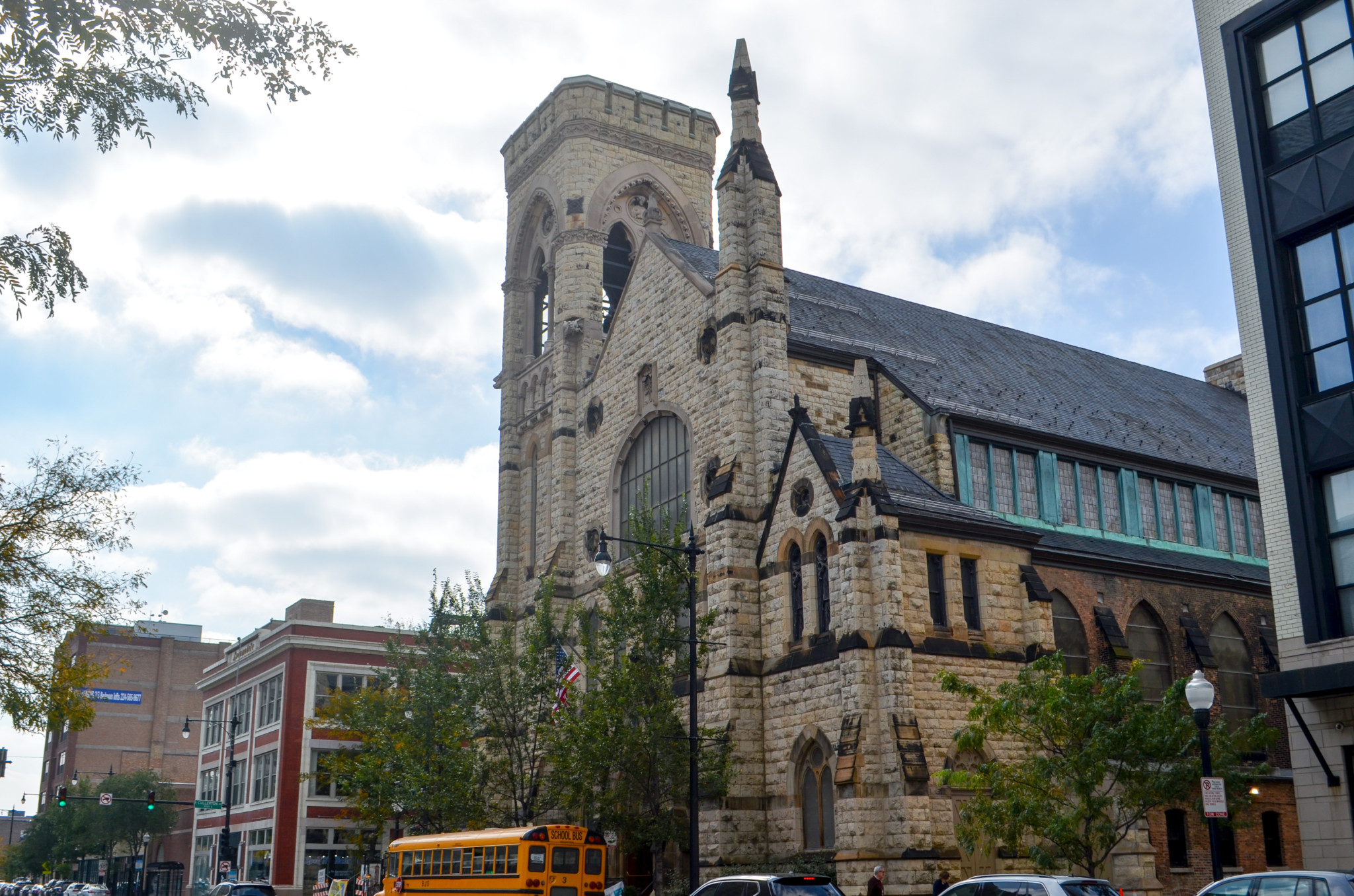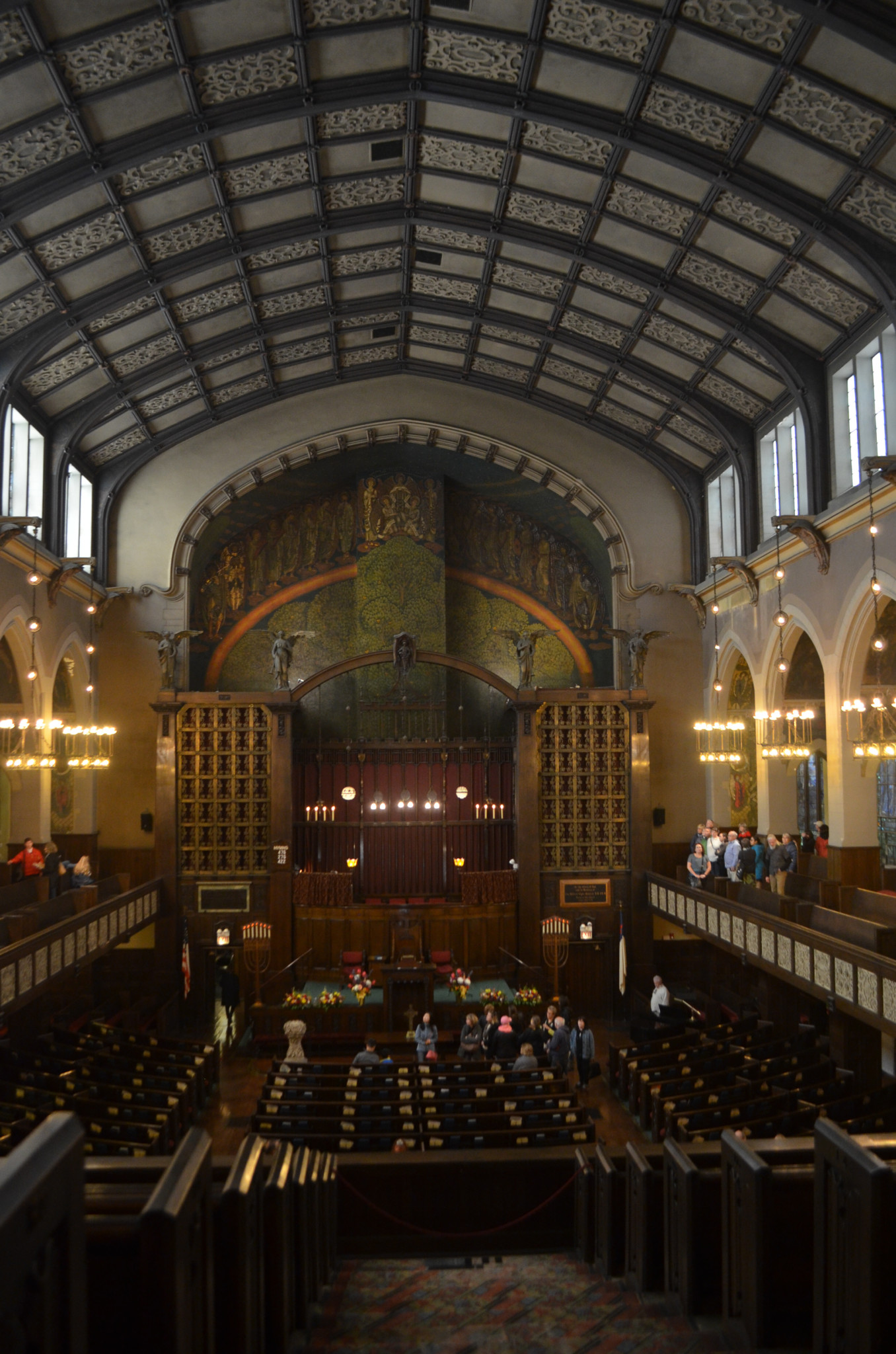 Second Presbyterian Church, 1936 S. Michigan Ave.
There's something at once foreboding and inviting about Second Presbyterian, which looms over a residential South Loop stretch of Michigan Avenue like a friendly specter. The immense Gothic exterior, combined with a plainspoken Arts and Crafts interior (completely redone after a turn-of-the-century fire), hints at the church's long and tenuous history, from its founding as an abolitionist church to its near-closure in the 1960s to being named a National Historic Landmark in 2013. Second Presbyterian remains the only church in Chicago to have been awarded that honor. (Sam Stecklow)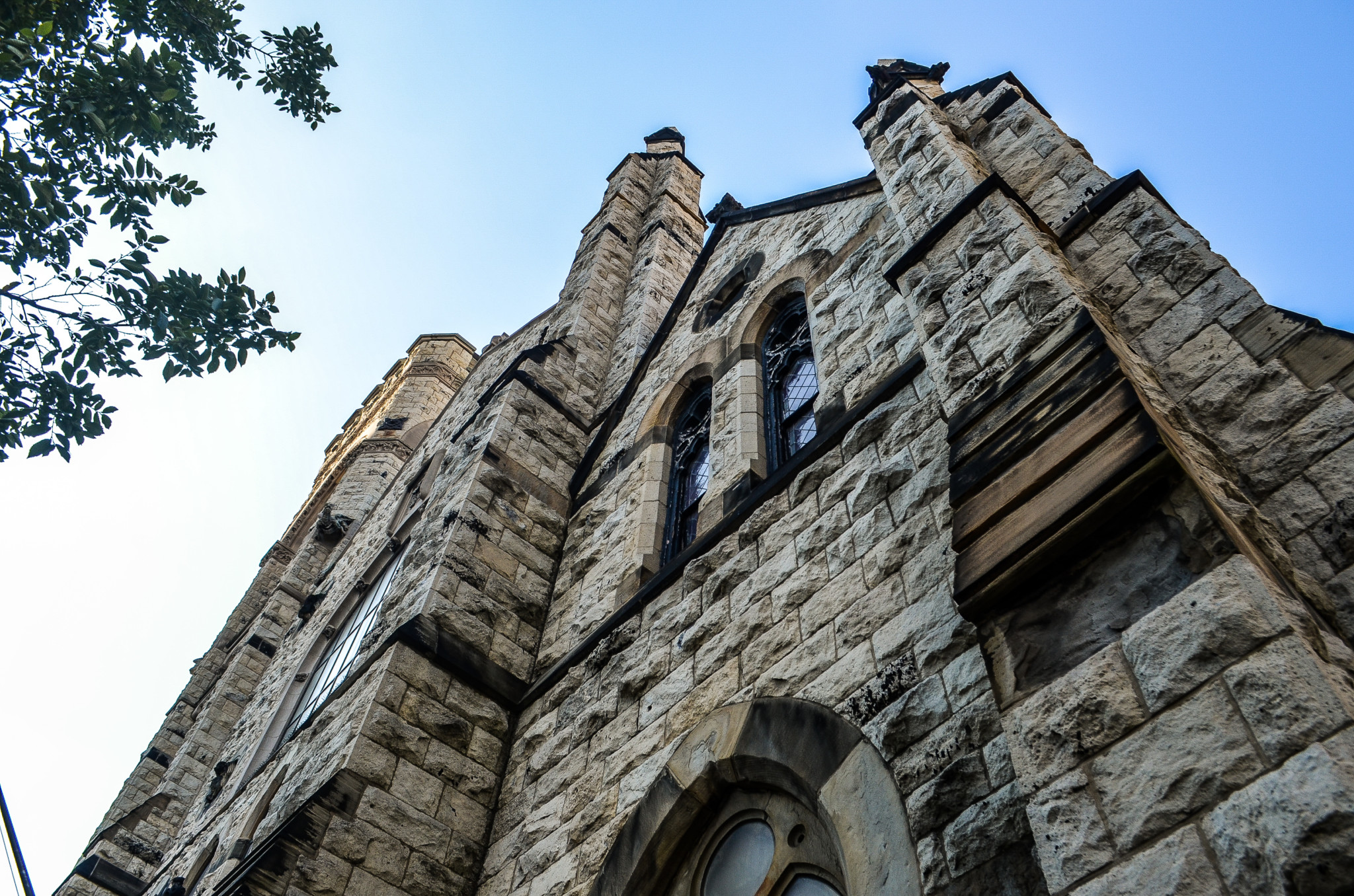 ✶ ✶ ✶ ✶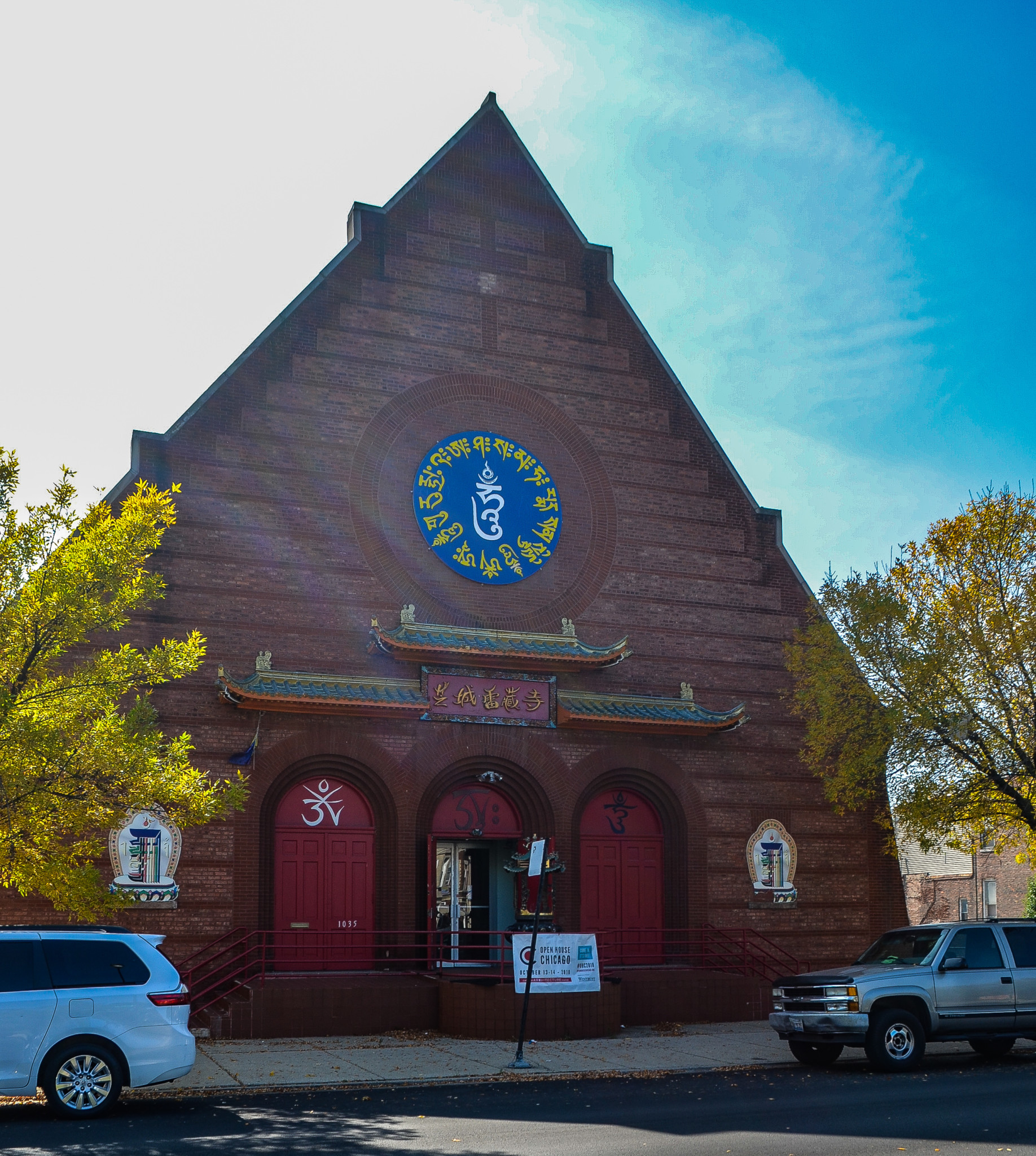 Ling Shen Ching Tze Buddhist Temple, 1035 W. 31st St.
When John Wellborn Root died in 1891, partway through the construction of the Emmanuel Presbyterian Church, his partner Daniel Burnham took over and finished the job for him. Over the next century-and-a-quarter, the Bridgeport building passed from organization to organization: a gym; a Knights of Columbus hall; even, according to the Tribune, a bingo parlor. In the early nineties, it opened as a Buddhist temple, decorated with Vajrayana imagery. And while it's normally closed to the public, you can still walk by and admire the impressive red-brick triangle of its facade poking trepidatiously into the sky. (Christian Belanger)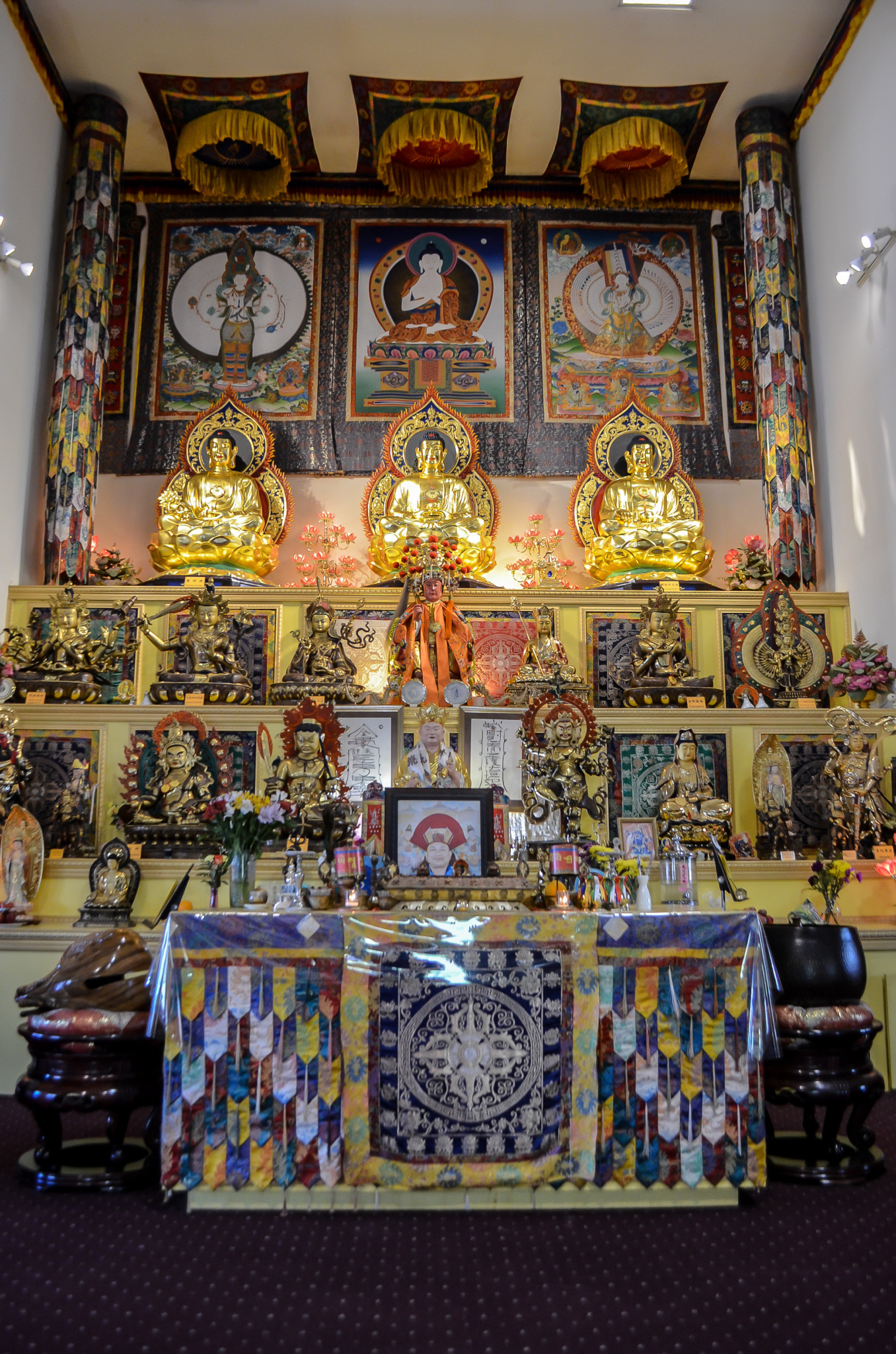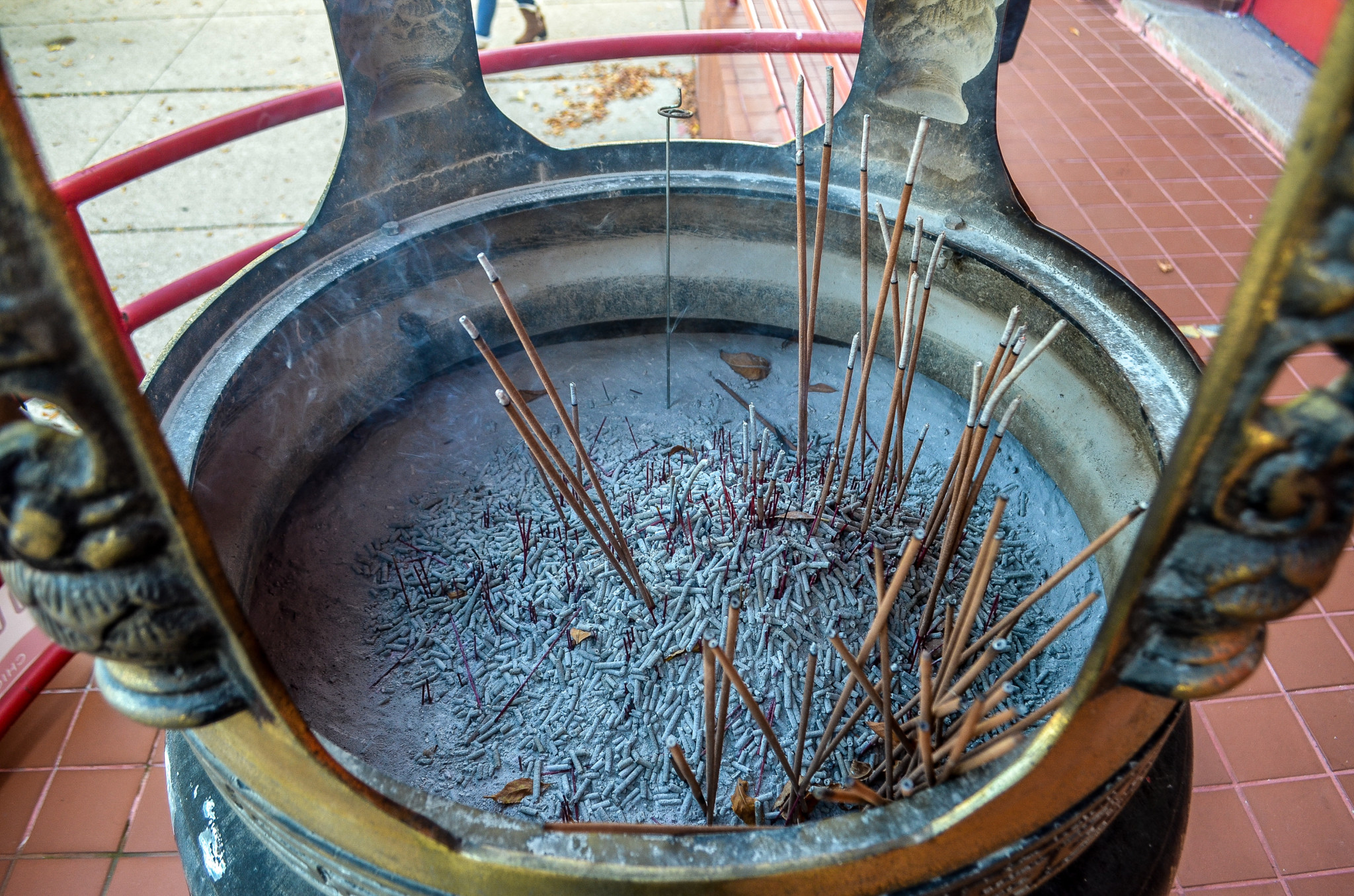 ✶ ✶ ✶ ✶
Bridget Vaughn is a producer for South Side Weekly Radio and a photographer for the Weekly. She last coordinated coverage of Chatham for the Weekly's Best of the South Side issue.