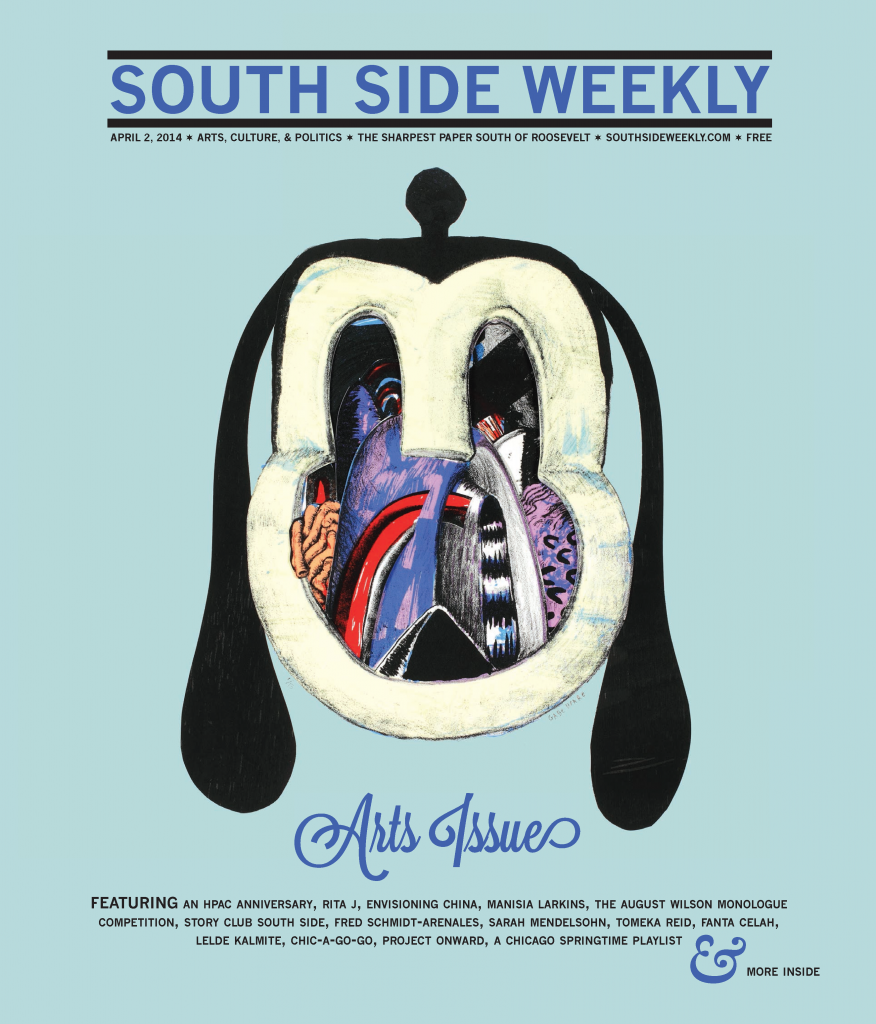 Mister Go-Go: The story of Jake Austen and "Chic-A-Go-Go," the city's most sincere cable TV show | By Zach Goldhammer
An HPAC Retrospective: The Hyde Park Art Center turns seventy-five | By Emily Holland
Rita J: Her Art, Her World: The MC on gender, the mainstream media, and her future in the music industry | By Kari Wei
A Point of Strength: Kenwood Academy students compete with August Wilson's "Century Cycle" | By Bess Cohen
On the Record: A review of "DocRot," from Manisia Larkins of Hyde Park Records | By Jack Nuelle
Classical Act: Tomeka Reid talks jazz, improvisation, and Washington Park | By Meaghan Murphy
Visions of the East: The University of Chicago celebrates China's artistic traditions | By Sharon Lurye
Grief and Grace: "The Gospel of Lovingkindness" at Victory Gardens Theater | By Jack Bittle
South Side Stories: An interview with Andrew Marikis | By Sarah Claypoole
Picking Up the Pieces: A look into the Smart Museum's acquisitions process | By Amelia Dmowska
The Springtime in Chicago Playlist: Locals pick the definitive sound of Chicago spring | Compiled by Zach Goldhammer
Lemonade Tea, Afternoon Conversations: A look at the Beverly Arts Center's new executive director | By Cristina Ochoa
Saturated Salute: Cobalt Studio remembers its blue-collar roots | By Emma Collins
A Print Gallery: A foldable exhibit of South Side artists | Compiled by Bea Malsky
Spring Arts Guide: An extended calendar featuring our picks for this seasons visual arts, music, and theater. | Compiled by Katryce Lassle, Hannah Nyhart, Meaghan Murphy, and Zach Goldhammer
Cover by Gabe Hoare of Hoofprint Workshop.
Read the full pdf here.