This week on SSW Radio, we spoke with cafe patrons, discussed local efforts to respond to natural disasters in Mexico and Puerto Rico, and learned about the history of South Side Weekly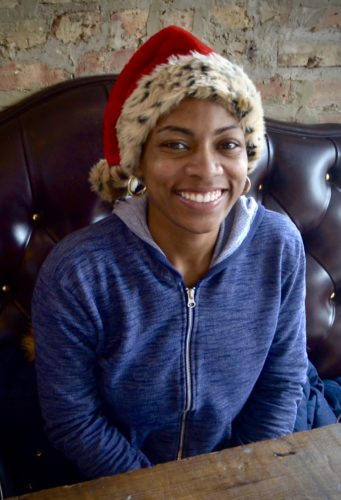 Christmas was a very very big to do at Marmion [Academy]," Josef Michael Carr said while sharing his holiday memories with South Side Weekly's Bridget Vaughn. As part of our holiday histories series, Vaughn went to various cafes—Kusanya in Englewood, Chef Sara's Cafe in South Shore, 5 Loaves in Chatham, and Ms. Biscuit in Washington Park—and collected holiday memories from various South Siders. In the program, we heard Sara Phillips, Cynthia Wilson, Chakena Sims, Josef Michael Carr, Erin Vogel, Darret Maddox, and Dewoun Hayes share stories that made us want to laugh, cry, sigh, and more.
Later, Erisa Apantaku interviewed South Side Weekly's editor-in-chief Hafsa Razi and managing editor Julia Aizuss about the history of South Side Weekly, how they got involved, and how others can get involved to!
To close out the hour, hosts Olivia Obineme and Erisa Apantaku talked live with South Side Weekly writer Henry Bacha about his recent piece on Chicagoans' responses to the September natural disasters in Puerto Rico and Mexico.
In the middle of our program, we shared a throwback Weekly Read from this summer, in which the Weekly Read read Chris Rock's Total Blackout Tour appearance in Chicago: "There is a window of time, a window longer than I think men in particular realize, that it takes before trying to make jokes about your divorce becomes funny."
SSW Radio is the Weekly's radio hour, featuring stories and interviews from the people of the South Side of Chicago. SSW Radio airs Tuesday afternoons from 3pm-4pm on WHPK 88.5 FM.
[break]
Support community journalism by donating to South Side Weekly