A holiday is a strange thing. So much is wrapped up into one–family, shopping, nostalgia, identity, gods–that it ceases to remain a day like any other. Entire years pass without notice, but you might remember what you were doing last Hanukkah, or Christmas, or New Year's Eve. Maybe your holiday was a joyous one, filled with beautiful reunions and delicious food. Maybe it was a difficult reminder of family, or of the absence of a loved one. Not every individual holiday is memorable, but together they form the yearly scaffolding of our decades.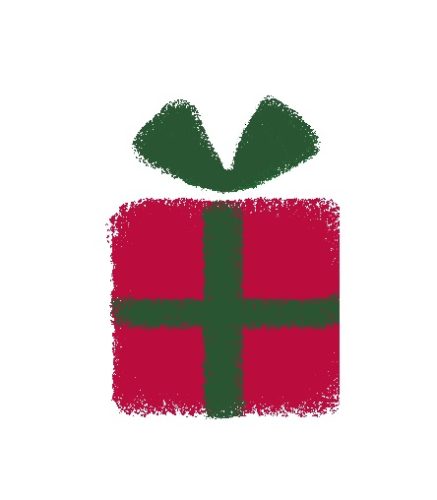 Like many things that seem central to our way of life, how we celebrate these and other major holidays in the United States is new relative to their origin stories. Decorating Christmas trees wasn't popular until the 1950s. Hanukkah is considered a minor religious holiday, but over time it gained prominence in the American Jewish calendar as it took on aspects of gift-giving and became an alternative to Christmas. Kwanzaa, as you will learn in this issue if you don't already know, was first celebrated in 1967 and has roots in the Black Power movement. Only New Year's Eve/Day has remained roughly the same. According to Anthony Aveni's The Book of the Year: A Brief History of Seasonal Holidays, the ushering in of the new year and leave-taking of the old has for centuries been a time of noise-making, drinking, and superstition. "Put a sum of money on your doorstep on New Year's Eve," Aveni gives as an example, "…taking it in next morning assures your incomings will exceed your outgoings in the coming year." If only we could deliver this issue to your doorstep by New Year's Day, it would guarantee an even better year of Weeklies to come.
This issue is our goodbye for the year, and what a year it's been. Like many in our city, we invite the new year with a mixture of relief, anxiety, and determination. As a parting gift to the past and present, our last issue of 2018 is filled with suggestions to help you celebrate the holidays in the ways we do now: with gift-giving, baked goods, hot drinks, community service, and more. As you read about Kristoffer's "The Scrooge" (an espresso and eggnog drink), Bridgeport's apothecary for the soul, or about Chicago Community Bond Fund's work, we hope that you will find something worth doing, buying, or sharing with your family and friends this holiday season.
[break]
Holiday Fiction: "Santa Speaks" by Paris Smith 
Holiday Gift Guide, Markets, and Ways to Give Back
Holiday Celebrations and Shows
Singing Chords: Café Logan's jazz series delivers another surprise
[break]